Goth Chick News: Christmas Roses for That "Special" Person
Goth Chick News: Christmas Roses for That "Special" Person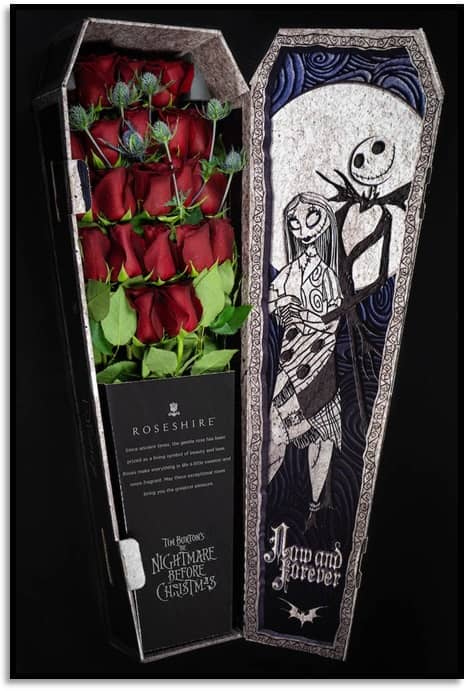 Is there a special someone in your life who isn't the standard sugarplum fairy at the holidays? Even wonder how to express your feelings to them in a way that is as unconventional as they are?
Roseshire, purveyors of extraordinary roses, have you covered.
Roseshire curates a variety of rose 'experiences' and delivers them directly to home, castle or mountainside caves. Each unique experience includes a designer box, a calligraphied message from you, sealed with wax, and perfect roses, hand-groomed to within an inch of their lives.
If that wasn't enough, Roseshire has outdone themselves for the holidays with a Grinch-inspired experience, complete with green roses, as well as a Nightmare Before Christmas experience delivered in a coffin box.
There are other holiday boxes but who cares?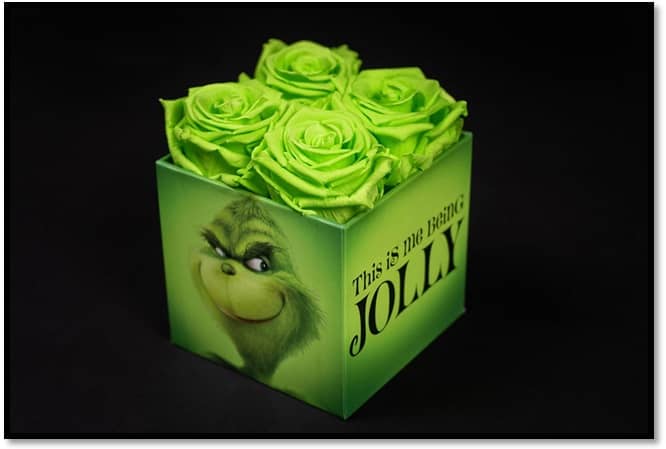 The Grinch box is $60 and includes 4 green roses. The Nightmare box comes with 20 red or white roses, intermixed with thistle inspired by a scene between Sally and Jack and goes for $200. To ensure the roses arrive perfect for the big reveal, only overnight shipping to US locations is available for an added cost of $35.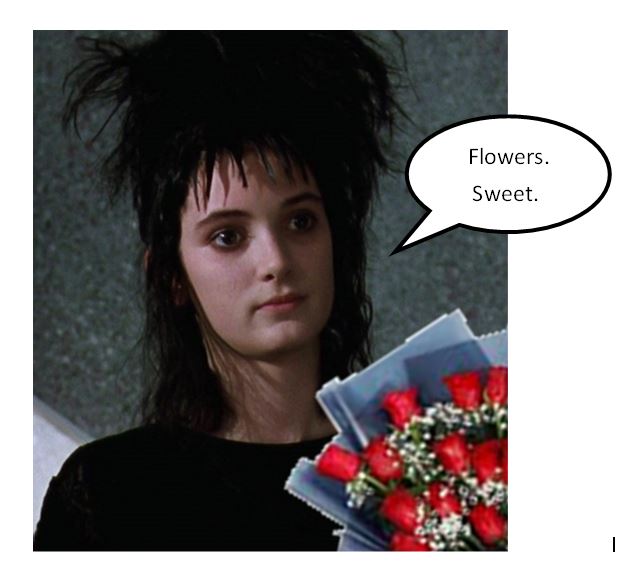 But if shopping for that less-than-perky person in your life is a constant challenge, what price love?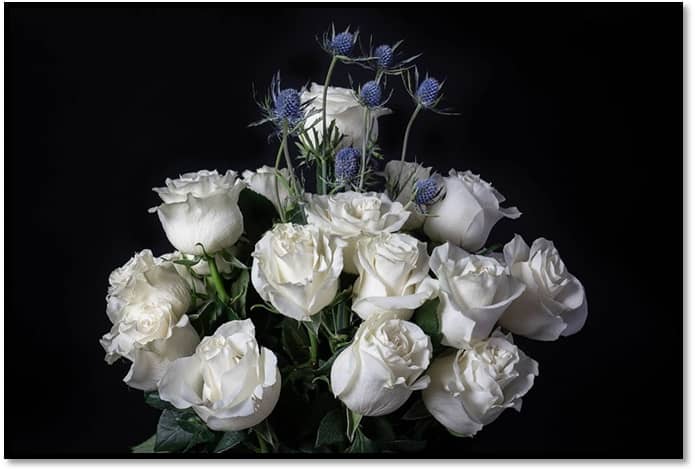 Have a question or comment? Post it here or drop a line to sue@blackgate.com.