Goth Chick News: "Fright Fest?" I'll Be the Judge of That…
Goth Chick News: "Fright Fest?" I'll Be the Judge of That…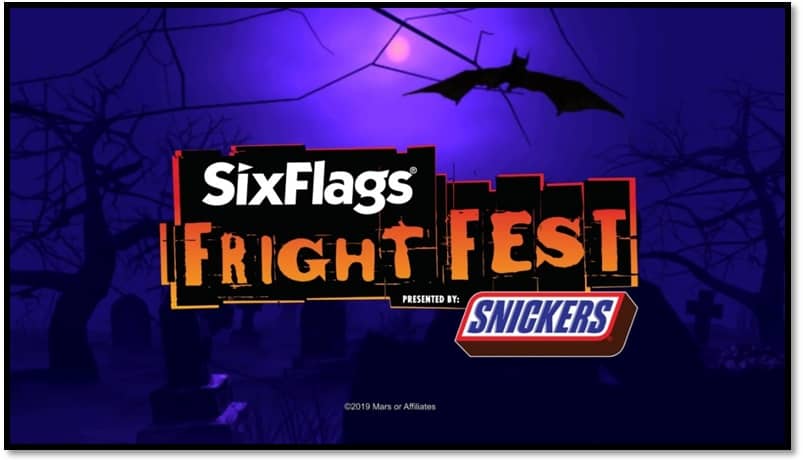 Every September for the last 20+ years, "The Season" has begun the same way – with a special sneak preview event at our local Chicagoland Six Flags amusement park called Fright Fest. Saying I look forward to this is a significant understatement. Like the whole kid calendar revolving around Christmas in A Christmas Story, the whole Goth Chick year revolves around Halloween, and Fright Fest has historically been the high-water mark that kicks off the festivities.
Though every year has not necessarily been created equal,  one can usually expect copious decorations, a large number of staff in very high quality costumes (the Edward Scissorhands of one past year is still one of the best I've seen), and multiple themed "zones" throughout the park such as an alien zone, a zombie zone, etc, where everything is kicked up a notch. Some years back, Six Flags made the patron-sensitive decision to split the park in half for the protection of younger visitors. Enter the gate and go right, the experience is of more the pumpkin and skeleton varieties; go left, and a very high-quality wolfman could chase you half a city block. In other words, the experience was definitely "adult." In addition, there were 5 to 6 "haunted houses" each year, again, ranging in intensity. However, the "headliner" houses, of which there were usually two, were high-quality experiences with good special effects, great décor and plenty of actors delivering the scares.
Alas, that was previous years.
Though Fright Fest 2018 had shown a marked decline, I didn't want to call it a trend after one season. However, this year clinched it and I could not be sadder.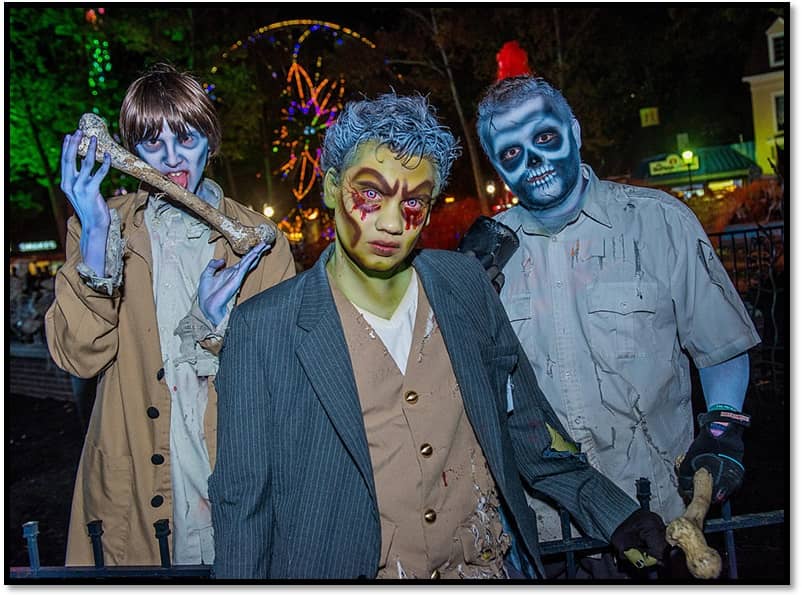 Starting with the Christmas holiday of 2018, Six Flags parks nationwide started being open from Thanksgiving weekend to New Years. Now that might sound like a fine idea to those of you in warm weather areas. But here in Chicago where December temps can be single digits, we wondered who the heck would think it fun to ride the rollercoasters in sub-Artic wind chills? Yet upon entering the park for Fright Fest last year, it seemed as though either the budget for Halloween had been split with Christmas, management didn't want to spend too much time flipping from Halloween décor to holiday décor, or both.
This year it was beyond obvious.
Upon entering the park, the Halloween decorations surrounding the man-made lake, which used to illicit "ooh's" and "aah's" from the patrons, barely go a "meh" in 2019. And so it went for the entire park. Halloween was barely there, yet buildings were already wrapped stem to stern with holiday lights. Yes, they were turned off. But in the face of the overall lack of anything that screamed "Fright Fest", the jump on flipping the switch to Jolly Ol' St. Nick seemed to add insult injury.
The 2019 event boasted six haunted houses which, as they have for the last several years, are an additional fee to enter. Of these, only 1, called 13th Order lived up to the event's past glory. The other five were sad, including the saddest called Manslaughter Manor which had only 2 actors we could count, and relied entirely on mid-level animatronics to do the rest. The Gates of Hell was the largest house and used to be the most elaborate, with a walk-through scare zone putting you on edge before you even got to the building. This year we walked unbothered all the way to the entrance where the chirpiest, happiest employee squealed, "Welcome to Hell!"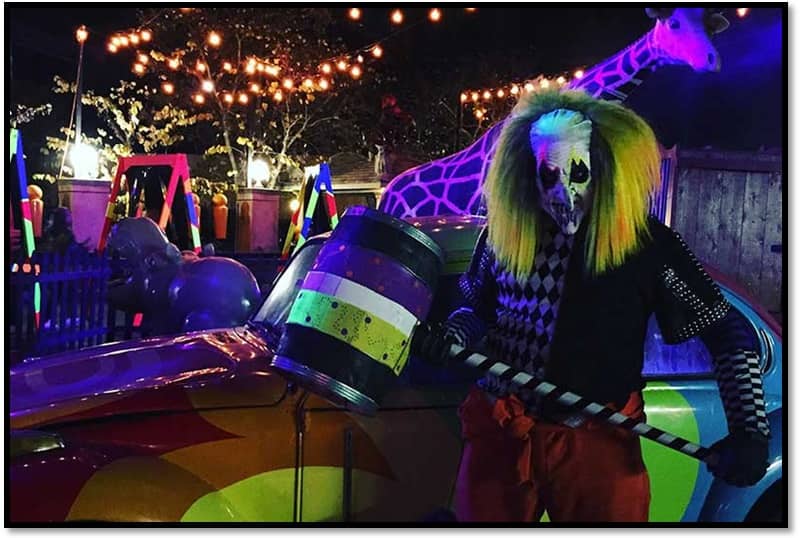 No, that wasn't part of the schtick.
When Black Gate photog Chris Z. and I looked at each other, then back at her sporting matching, you've-got-to-be-kidding-me looks, the bouncy little girl looked crestfallen and said, "I suck at this don't I?" To which we replied, "yes," carried on trudging through what should have been a season-launching experience. Upon exiting, Chris said, "Somehow, I thought there'd be more people in Hell."
And that, dear readers, sums up the entire experience.
If, you're a rollercoaster fan, and get an extra thrill out of riding at night, then by all means check out your local Six Flags Fright Fest. There's definitely something to be said about walking around in the crisp fall air and enjoying a park that to me is infinitely less fun in 100-degree heat and humidity. But if you're looking for the original Fright Fest, the one that used to be "too intense for anyone under 13", it appears to have yielded to elves and reindeer.