Goth Chick News: AHS Shouts Out a Big, Bloody Happy Birthday to AH
Goth Chick News: AHS Shouts Out a Big, Bloody Happy Birthday to AH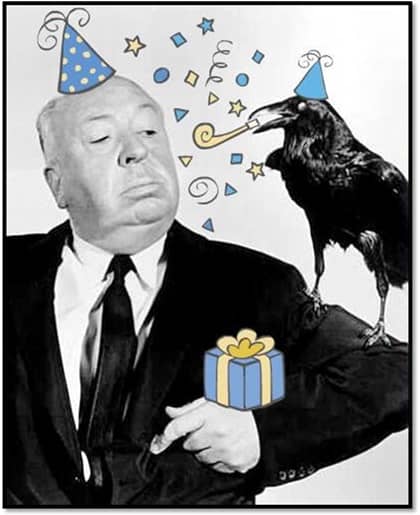 Back in April, Ryan Murphy announced the title / theme for the ninth season of American Horror Story, "1984." Since then, no less than a dozen teaser trailers have dropped, making it abundantly clear (if the title already didn't) the latest season is dedicated to classic 80's slasher films.
However, this week Murphy pulled out something a bit different. In homage to the birthday of the master of cinema suspense, Alfred Hitchcock, who would have turned 120 on August 13th (a Sunday, not a Friday in case you were wondering), Murphy's latest teaser gave a nod to Psycho while still maintaining his 80's theme.
The teaser shows a sexy, blonde camp counselor (a favorite slasher-movie-target, second only to a slutty cheerleader) taking a shower as a knife-wielding maniac sneaks up and… Well see for yourself.
We found this on the official AHS Facebook page with the caption, "Keep both eyes open." You can view the other dozen teasers there as well, while all you 80's kids will see quite a lot to be nostalgic about – just like Stranger Things, only different.
American Horror Story: 1984 is scheduled to premiere on September 18, 2019 on FX. We're especially interested to see how this season plays out without Sarah Paulson and Evan Peters. Both actors have been featured in major roles in all previous eight seasons. Paulson has four projects currently in the works, which may explain her absence, though rumor has it she'll make a cameo. Peters came right out an said he decided to sit out season 9.
By the way, we've watched all the teasers and here's our favorite:
Goth Chick News will be on hiatus next week, but definitely tune in the week after when Black Gate Photog Chris Z will be making his debut as guest writer covering this year's Wizard World Comicon in Chicago.