Wordsmiths: Interview with Award-Winning Author Rebecca Roanhorse
Wordsmiths: Interview with Award-Winning Author Rebecca Roanhorse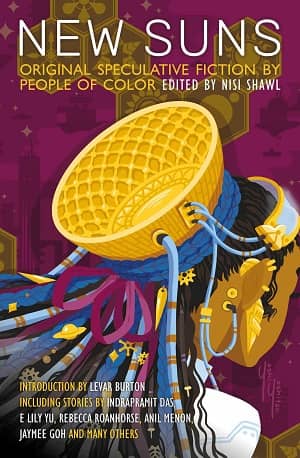 Being a reviewer and interviewer definitely has its perks some days, especially when I get the chance for a one-on-one chat with one of my new favorite fantasy authors. I've mentioned Rebecca Roanhorse quite a bit in my column here, which made it extra exciting to be able to chat with her about her previous work and what might be on the horizon. Hope you enjoy!
ME: I read your story "Harvest" in New Suns: Original Speculative Fiction by People of Color and I loved the vague and unsettling nature of it, which is struck me differently than the other work of yours I've read. Can you tell me a little about where the idea for that came from, and how it developed?
REBECCA: Interestingly enough, I think "Harvest" has a lot in common with my other works. The style is more lyrical, but the themes it explores like identity and community are similar. Also similar is the exploration of what makes one a monster and what makes one human, and how sometimes the difference is a matter of perspective. I was also striving to capture a feeling in the story for the kind of love that leads to infatuation and self-destruction and whether that's always a bad thing. And, of course, the ending of the story, much like "Welcome to Your Authentic Indian Experience(TM)" should call into question the protagonist as reliable narrator and what is real and what is not. To me, at least, it's very much a "Roanhorse" kind of story.
Everything that I've read of yours — this story, "Indian Experience(TM)", Trail of Lightning — carries undertones about a variety of indigenous issues. Why discuss these topics through fantasy as opposed to contemporary literature?
I'm a nerd. I've always been a Science Fiction and Fantasy (SFF) reader and writer from my earliest memories of reading Susan Cooper and Lloyd Alexander as a kid and then Eddings and Jordan and Herbert as I got into high school, and as an adult Butler and Le Guin, among many, many others. I've always written SFF, too, from my very first stories in middle school. It's what I love. What else would I write?
I've spoken with other indigenous authors who worry about being pigeonholed into only writing about those kinds of indigenous-centric topics. Does that sort of thing ever worry you?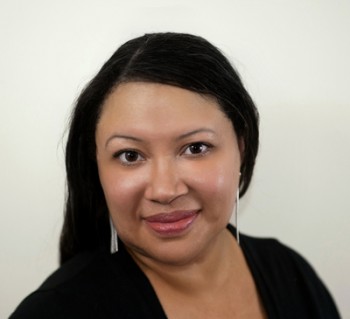 Not really. I am going to write what speaks to me as a creative. I'm lucky enough to have editors that support that. And I do have a couple of projects coming out over the next year or so, one of they pretty big, that are not Indigenous-centric. Although being Indigenous, my sensibility and approach will always be influenced by my heritage. That's just who I am; it's a part of my worldview and, like any other author, that will always show through.
Has the impact of any specific publication surprised you? Or was there one you were hoping would land with readers more than it did?
It's all surprised me. I wrote "Welcome to Your Authentic Indian Experience(TM)" hoping a few people would read it and get it. It was my first fiction publication. I never expected it to blow up and win a Hugo and a Nebula. I am floored that it resonated with so many people the way it did, and truly grateful for people who engaged with the story. I think that's all writers can really ask for.
After "Welcome to Your Authentic Indian Experience(TM)" won those awards, you commented on Twitter that while you were grateful for the wins, you were concerned about the disconnect between popular awards and "Best Of" anthologies curated by editors/critics. Do you still have that worry?
Yes. Even now, after "Welcome to Your Authentic Indian Experience(TM)" had its big wins and I won the Campbell, that story got overlooked. It made it into only one of the Best Of anthologies of its year. I'm not saying it 100% deserved to be in the Best Ofs — after all, it is a subjective list. But my story was nominated for the Sturgeon, the Locus, the World Fantasy and won the Hugo and the Nebula and that suggests there's a disconnect.
I think new voices like mine often get overlooked. And if it happens to me with those big awards under my belt, imagine how many other great stories by new writers get missed. It's an imperfect system, and I'd like to think that the oversight was not purposeful, but things can certainly be improved.
Storm of Locusts has just come out (I have my copy!) and is highly anticipated after the popularity of Trail of Lightning. What excited you most about this book? And did you feel any pressure producing this sequel?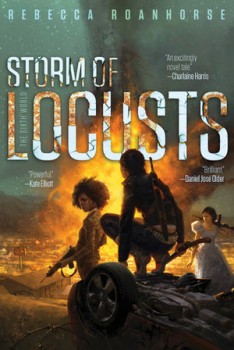 I'm excited about the expanding world and the larger cast of characters. In Trail of Lightning, the story stayed inside the walls of Dinétah. In Storm of Locusts, we travel outside to see more of the post-apocalyptic world. Maggie also has to travel outside herself and seek out new alliances and new friends. Plus, this book is a little less emotionally heavy than the previous one because I, personally, needed a book that was lighter in tone. I call it my post-apocalyptic girl gang road trip down Route 66.
What's next on your project list – that you're able to tell us about, at least?
I've got some very cool projects on the horizon that I can't talk about, as is the way of publishing. But stay tuned over the summer for some announcements. One project I can talk about is an upcoming epic fantasy inspired by pre-Conquest Indigenous Americas, particularly inspired by the Ancestral Puebloans (Anasazi). I'm excited to share that fantasy world with readers.
Huge thank you to Rebecca for taking the time to be interviewed! Find out more about her work at https://rebeccaroanhorse.com/ or by following her on Twitter.
---
Like podcasts? Brandon has just launched a limited first season of "Broadcasts from the Wasteland," where he and fellow author Evan May sit down for casual chats with other writers. The first four episodes are live now, featuring guests like Derek Kunsken, Kelly Robson, Marie Bilodeau and Tanya Huff. Check it out here: https://broadcastsfromthewasteland.com/