Goth Chick News: Plunging into Twisted Dark
Goth Chick News: Plunging into Twisted Dark
In the name of full disclosure, I must admit I'm a sucker for a Brit. And if that Brit happens to write dark, twisted, steam-punky comics, then put your thumbs in your ears while I do a full on, fan-girl squee…
Okay, maybe scratch that mental image and let's move on.
We first met British writer Neil Gibson back in early 2014 at the Chicago Comic and Entertainment Expo. Then he was promoting volume one of Twisted Dark; the illustrated story he had written which had just been published by indie comic house TPub in the UK.
In May 2015, Twisted Dark reached number one on the UK Kindle chart. And when I was in London's famous Foyles bookstore last year, another of Gibson's offerings, Tortured Life was highlighted as a "staff pick" in the graphic novel section.
Six volumes of Twisted Dark and several other series later, it's clear I'm far from being the only fan of Gibson's unique style of storytelling. So a couple weeks ago when he emailed to let me know his newest project with TPub, The Traveler, was complete and a Kickstarter campaign had been launched to bring it to life in print, I was as happy as a cosplayer at a 2-for-1 spandex sale to get a look and tell you all about it.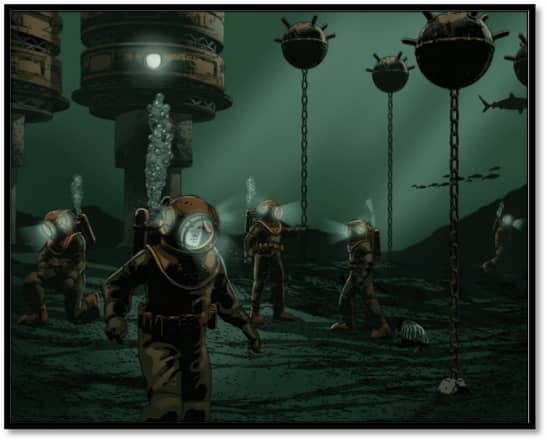 The Traveler tells the story of Iosef, a poor shepherd from Georgia at the turn of the 19th century.  Lonely and depressed, with only diseased sheep to his name, Iosef decides to end his life but before he can pull the trigger, an otherworldly traveler appears before him. In panic Iosef shoots him, killing him.

Searching through this visitor's possessions, Iosef accidentally puts on a gauntlet that clamps to his arm, binding to him. In a panic he hits the gauntlet, activating it and sending him to parallel worlds. In exploring many worlds, Iosef tries to find somewhere that he can be happy and find his true calling – but the results aren't what anyone would expect.
As with all Gibson's stories, The Traveler is a great read with plenty of plot double-backs and enough shock value to make you not want to stop until you've turned the last page. It also boasts a talented team behind the impressively detailed graphics, which for me is a big part of the joy. I've purchased comics with incredible artwork and a so-so storyline, and vice versa, but British accent aside, I love Gibson's work because it is the best of both.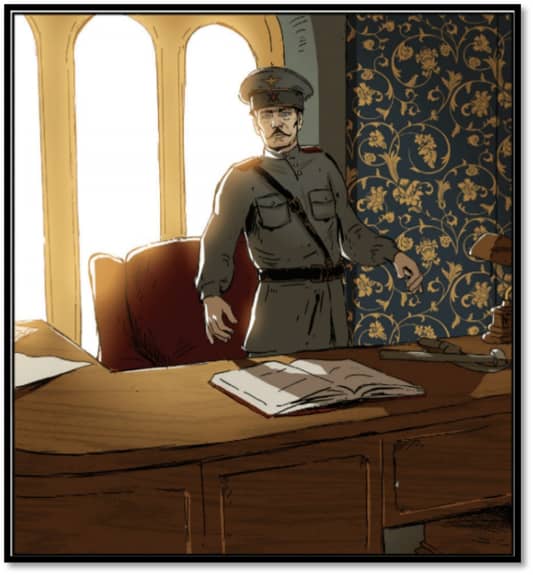 But you don't have to take my word for it. Gibson is giving Black Gate readers a sneak peek by making the first chapter of The Traveler available online, so head over and see for yourself.
Gibson is also still going strong with his "Twisted" series, perfect for fans of twisty endings and comics that reveal more on the second reading. His latest is a Twisted Sci-Fi installment called The Theory, about an archaeologist struggling to save our future and a time traveler working to fix our past. It hits stores later this year, but Gibson gave me an early look and I absolutely loved it. The Theory has all the plot surprises I have come to expect from Gibson's Twisted series and more.
If you're a fan of indie comics, great graphics and riveting storylines, head over to Kickstarter and get in on The Traveler, then mark your calendars for August to get your hands on a copy of The Theory.
Have a question or comment? Post it here or drop a line to sue@blackgate.com.