The 19th Annual Windy City Pulp and Paper Convention
The 19th Annual Windy City Pulp and Paper Convention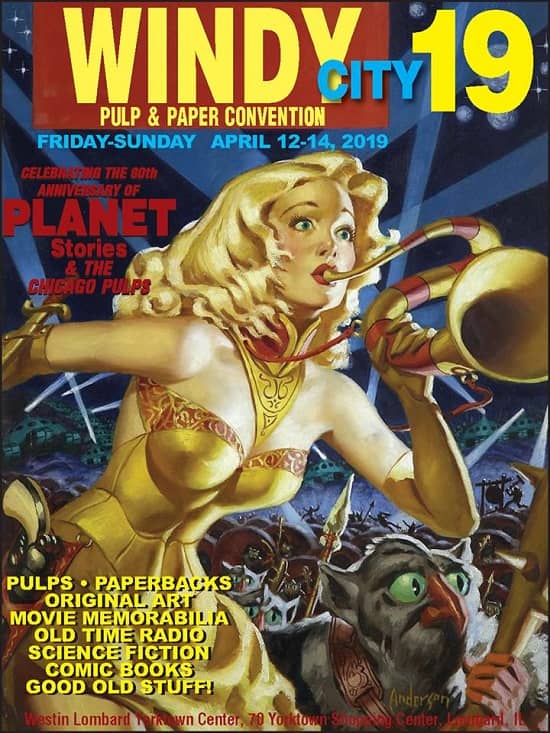 The 19th annual Windy City Pulp and Paper Convention is now just over a month away! The convention will take place on April 12-14, 2019 at the Westin Lombard Yorktown Center in Lombard, Illinois. As usual, we will have auctions on both Friday (April 12) and Saturday (April 13) nights, and this year's auctions promise to be our best ever.
The Friday night auction consists of 230 lots of material from the estate of famed collector Robert Weinberg, while the Saturday night auction begins with 100 lots from the estate of Glenn Lord, literary executor for the Robert E. Howard estate, followed by 56 lots from a few other consignors. And more lots will be added to the Saturday night auction at the convention, to include material consigned there by convention attendees.
Here are some of the highlights in this year's auctions.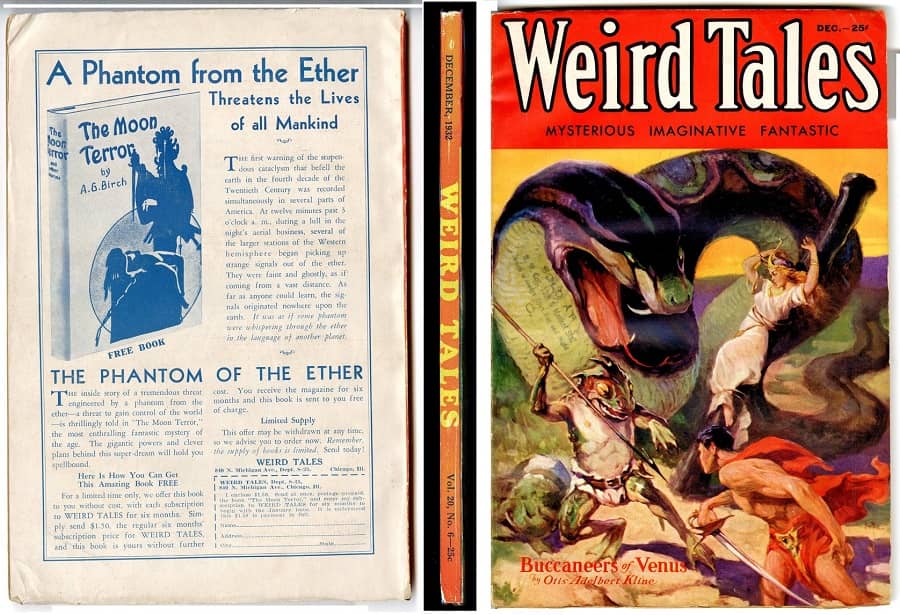 Weird Tales, December 1932
The first issue of the legendary pulp, Weird Tales
A fine copy of the December 1932 issue of Weird Tales, featuring the first appearance of Robert E. Howard's immortal barbarian, Conan
Numerous other issues of Weird Tales, including several of the rare bedsheet issues, many in gorgeous condition
Not At Night edited by Herbert Asbury; the 1928 American edition of this British horror anthology series, signed by contributors H.P. Lovecraft and August Derleth as well as by editor Asbury
Several very scarce issues of the pulp, The All-Story, with serial installments of Edgar Rice Burroughs' first two John Carter of Mars novels, Under the Moons of Mars (in book form as A Princess of Mars) and The Gods of Mars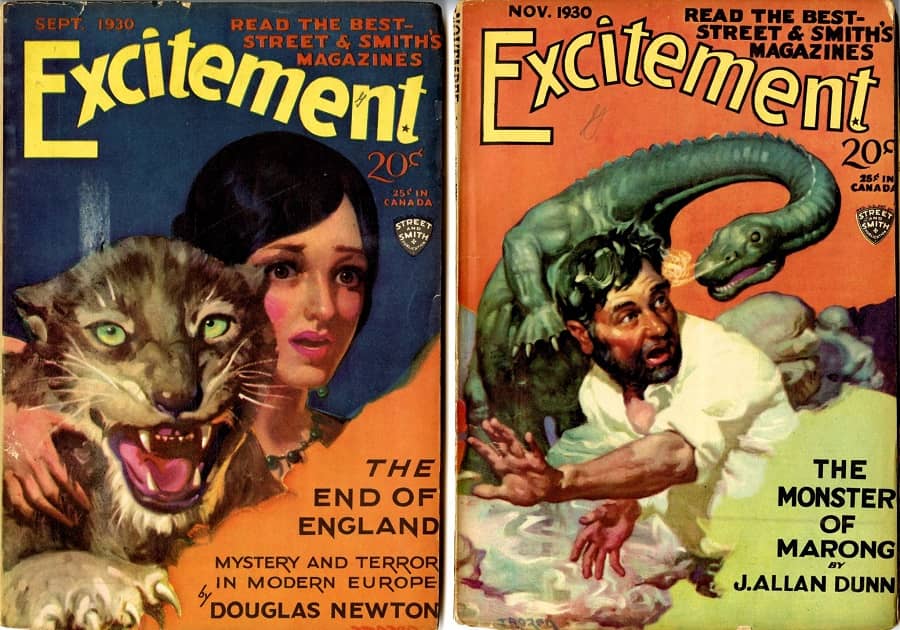 A complete run of the rare pulp, Excitement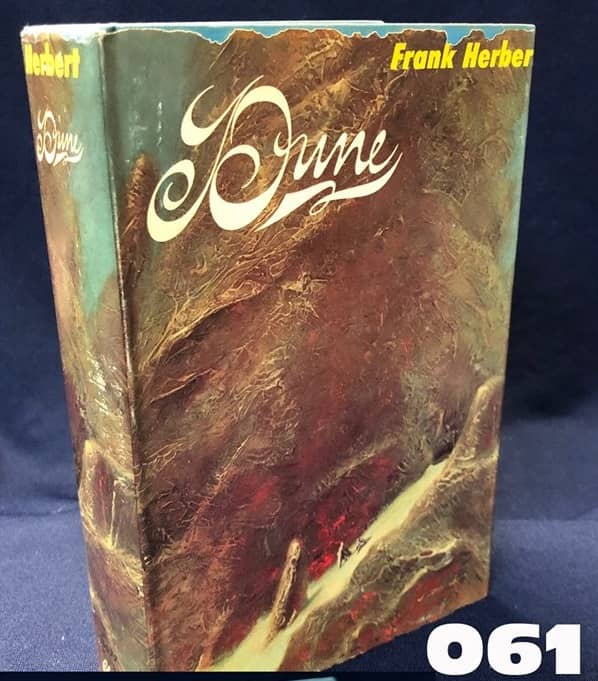 The first edition of Frank Herbert's landmark SF novel, Dune
Nearly a complete bound run of the pulp Double Detective, including all of the Green Lama issues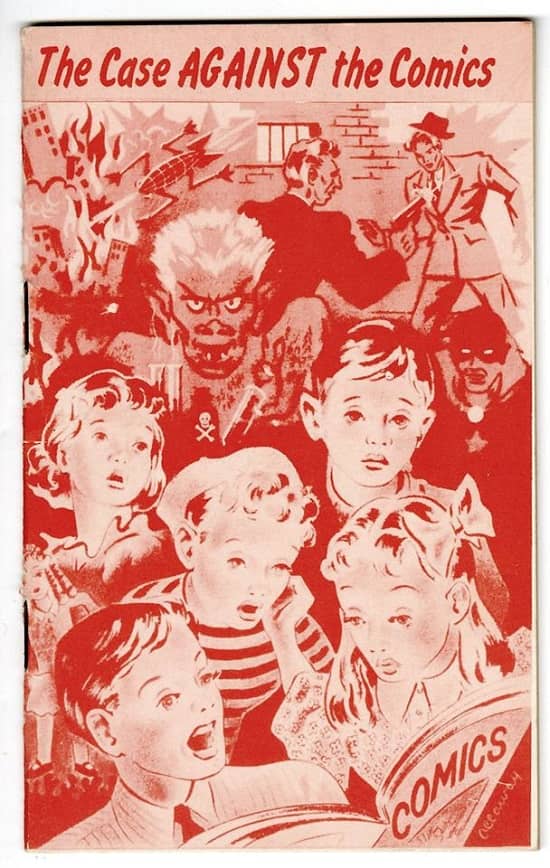 The Case Against the Comics by Gabriel Lynn, an extremely scarce 32 page pamphlet published in 1944 by The Catechetical Guild, advocating the censorship of comics, predating Wertham's Seduction of the Innocent (note that an 8 page version was also published, but this is the full version)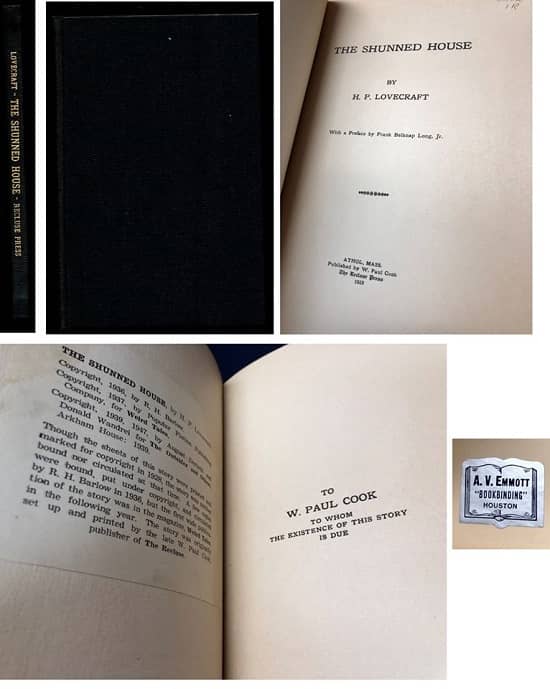 H.P. Lovecraft's The Shunned House, printed in 1928 by The Recluse Press but never bound by them, which Glenn Lord later had professionally bound
Two of famed SF editor Ray Palmer's bound copies of the legendary fanzines, Science Fiction Digest and Fantasy Magazine, later signed and inscribed by Julius Schwartz to Bob Weinberg
30 copies of the pulp Dime Detective Magazine, many in beautiful condition
An original Kane manuscript by noted fantasy and horror author Karl Edward Wagner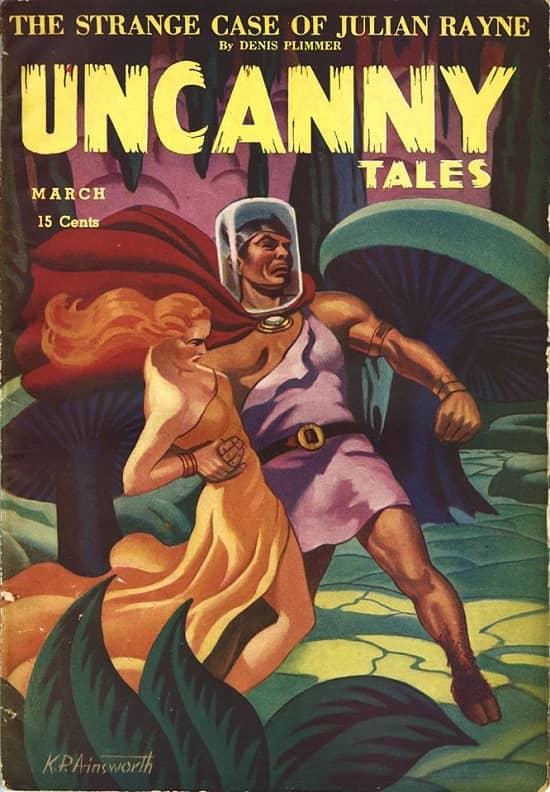 20 of the 21 issues of the scarce Canadian fantasy pulp, Uncanny Tales
Other rare Canadian pulps and books, including many issues of the Canadian edition of Weird Tales and the only issue of Eerie Tales
Numerous Robert E. Howard and H.P. Lovecraft items
Correspondence from SF author Philip K. Dick, signed by him, with great content regarding his The Man in the High Castle
The 1935 Dragon-Fly Press edition of The Goblin Tower by Frank Belknap Long, printed in an edition of 100
Rare U.K. and Australian books and magazines, including the only issue of The Weird Story Magazine, and many publications from Gerald G. Swan and Utopian Publications
Rare items by Clark Ashton Smith, including "Odes and Sonnets," "Sandalwood and Other Poems" and "The Hill of Dionysus: A Selection"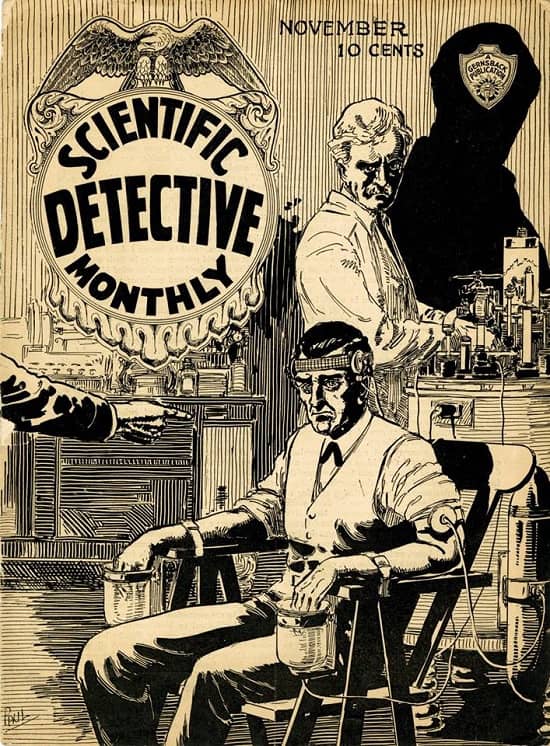 The complete run of the bedsheet pulp Scientific Detective Monthly/Amazing Detective Tales, including the extremely scarce ashcan issue
The Dream Weaver: An Edgar Rice Burroughs Chapbook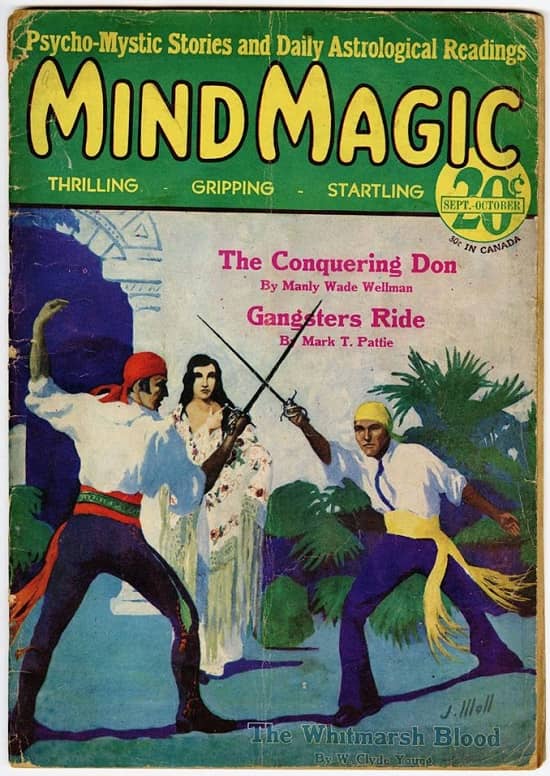 Other rare pulps, including issues of Mind Magic, Flash Gordon Strange Adventure Magazine and People's Favorite Magazine
Many early Arkham House books, including Robert E. Howard's Always Comes Evening, Clark Ashton Smith's Out of Space and Time and Spells and Philtres, Donald Wandrei's The Web of Easter Island and August Derleth: Twenty Years of Writing, 1926-1946
Signed items by H.P. Lovecraft, A. Merritt, August Derleth, Clark Ashton Smith, Edmond Hamilton, Mary Elizabeth Counselman, Greye La Spina, Daisy Bacon and others
A complete bound set of the legendary fanzine, The Fantasy Fan, edited by Charles D. Hornig
Numerous issues of the pulps Action Stories, Fight Stories, Fantastic Novels, The Magic Carpet Magazine, The All-Story and Private Detective Stories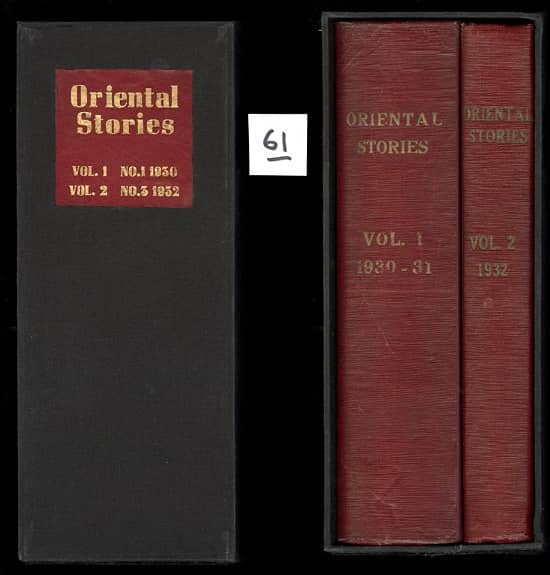 The complete run of the pulp, Oriental Stories, attractively bound, in slipcase
The 1938 edition of "The Sign of the Burning Hart: A Tale of Arcadia" by David H. Keller, published in France in an edition of 100 copies; it's been noted that few of these survived WWII
Flash Gordon Strange Adventure Magazine
(December 1936), from the estate of Glenn Lord
The complete auction catalog is now available on our website, and can be downloaded at this link:
Images will shortly be posted on our website (www.windycitypulpandpaper.com) and are now also available in the Photos section on our Facebook page — search FB for Windy City Pulp and Paper or go to:
The website will also soon have details on absentee bidding, for those who can't make it to the convention.
But the auctions aren't our only highlight! Friday through Sunday, our expanded dealer room will be buzzing, bursting with 180 six foot long tables, with roughly 100 dealers from the U.S., Canada and the U.K. displaying pulps, vintage paperbacks, science fiction, fantasy & mystery hardcovers, golden and silver age comics, original illustration art, movie memorabilia and more!
Our art show will feature a great display of the Burroughs' art of Mark Wheatley, as well as art from the pulp Planet Stories, pulp and paperback art with a Chicago connection, and a unique display of original photographs featuring pulp authors, artists and publishers. As usual, our film programming, curated by Ed Hulse, will run Friday and Saturday, showing movies and serials based on pulp stories.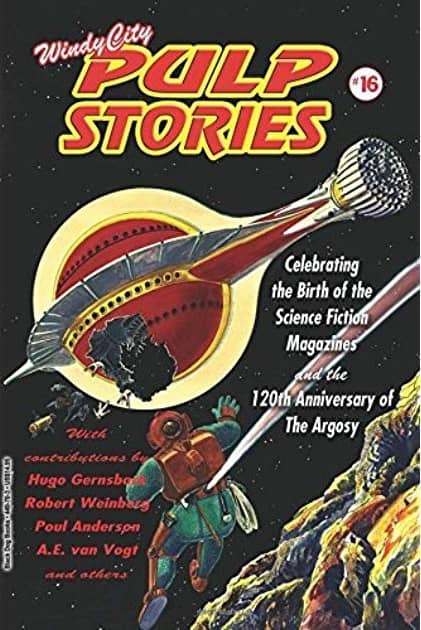 The 182-page 2016 convention book,
Windy City Pulp Stories 16
Our evening programming will include a presentation on John Campbell and Astounding Stories by Alec Nevala-Lee (author of the recent Astounding: John W. Campbell, Isaac Asimov, Robert A. Heinlein, L. Ron Hubbard, and the Golden Age of Science Fiction), as well as a panel of pulp experts discussing Fiction House's beloved SF pulp, Planet Stories. And Sunday morning will see the new Director of Publishing for Edgar Rice Burroughs, Inc., Christopher Paul Carey, leading a panel on the exciting things planned from ERB, Inc., followed by New Pulp Sunday, programming devoted to the vibrant and colorful world of New Pulp organized by Ron Fortier of Airship 27 Productions. And all attendees will get a copy of our fabulous convention book, put out by Tom Roberts of Black Dog Books.
We hope you'll join us for the fun and excitement at this year's Windy City Pulp and Paper Convention! For more info, contact Doug Ellis at pulpvault@msn.com.
---
Doug's last post for us was a look back at The Judges Guild Journal Third Ultimate Dungeon Design Contest