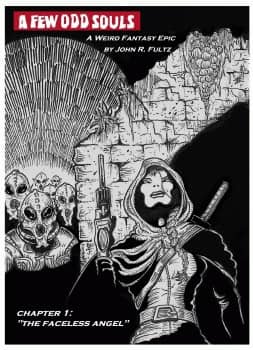 What do you do when you've written a novel that's so weird and unclassifiable that it doesn't seem to "fit" anywhere? Well, you can throw it in the fireplace and watch it burn along with all your hopes and dreams. Or you can self-publish.
Self-publishing doesn't have the stigma it used to have. There are plenty of self-publishers who sell thousands of books–many of them in e-book only format. Apparently there is a set of skills and procedures that can lead to self-publishing e-book success. However, self-publishing traditionally in either paper or digital format involves far more marketing and "business" work than simply turning over your latest manuscript to a publisher. As a writer, I'm interested in telling stories. I don't care much for the other aspects of self-publishing: marketing, management, promotion, etc. I'm in this game to WRITE, not to market, promote, or run a business.
I want to write good books/stories and find readers who might enjoy them. So I thought: Outside of a traditional publisher, and without jumping through the hoops of e-publishing, what is the quickest, easiest, and least painful way to get my new novel to readers across the globe? I pondered this question for many months. Then I heard about a guy named Andy Weir.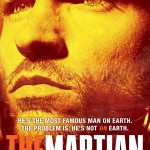 Weir wrote a novel of hard science-fiction entitled The Martian. After being rejected by literary agents and publishers, he decided to release his book online, one chapter at a time, for free reading at his website. Cut to a few years later and the book garnered so much attention it not only got traditionally published, but ended up on the NYT Best Seller's List four weeks in a row. After that, The Martian became a hit movie, and Andy Weir became famous.
It doesn't take a rocket scientist to see the connection or the inspiration. I don't expect to get the results that Weir got, but I'm grateful to him for showing that it is possible to establish a direct connection between a novel and the readers–without the involvement of Big Business Publishing or navigating the labyrinth of self-publishing as it exists today. Like Alexander cutting the Gordian Knot in half, Weir reached through the red tape and touched his audience with a story that thrilled, amazed, and entertained them. In doing so, he found a route to the top of his field. So here I am with the best novel I've ever written (technically it's my fifth novel, if you're counting), and wondering what in the world I'm going to do with this beautifully weird baby that nobody seems to want. Every baby needs love, and every novel needs readers.
Therefore, I'm releasing A FEW ODD SOULS on my website, one new chapter per week for 22 weeks.
I'm also illustrating it. Each chapter is accompanied by an original illustration inspired by that chapter. Flexing my artistic roots and getting back to my love of pen-and-ink illustration. A FEW ODD SOULS blends together several different genres including fantasy, weird, horror, sci-fi, sword-and-sorcery, post-apocalypse, time travel, and alternate world fiction. It's a strange beast, but overall it's what I call a Weird Fantasy Epic. When Andy Weir put his book online, he wasn't expecting to make money from it. I earn a living from my day job (I'm a high school teacher with 14 years experience). Any money I make from writing is "bonus" money. All of which is a fancy way of saying that I'm not in this for the money. I'm in it to tell great stories, and to reach as many people as possible with them.
Chapter 1 (now available) introduces SVETLANA, one of the book's three main characters. Chapter 2 features INSPECTOR CRAG, while Chapter 3 introduces HARMONA. The viewpoints of these three central characters will alternate from chapter to chapter, until they converge at some point down the road.
Click on over. Have I got a story for you…