Cual Es Su Direcho – Scenes In The Life Of A Fantasy Writer
Cual Es Su Direcho – Scenes In The Life Of A Fantasy Writer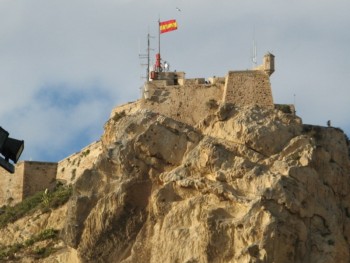 People, I could not make this stuff up.
Many of you know that my family is Spanish, and even though I was born in Canada I identify culturally as Spanish.
What you may not know is that recently my husband and I have been planning to move to Spain. Paul has wanted to move since our first visit there together, but to be honest, I wasn't that keen – mainly because of the complexity of the Spanish infrastructure. Spain pretty much invented bureaucracy in the 1500's figuring out how to deal with all that gold from the new world. I well remember the time I had to stand in 3 lines to buy stamps.
I wasn't keen on having to tackle that kind of nonsense in a foreign language for the rest of my life. That's pretty much where things lay until roughly 3 years ago.
Then, believe it or not, House Hunters International came along. Here we were, watching people move to European countries without speaking the language, thinking all the rooms were too small, and wanting 4 bedrooms and outdoor space in the centre of Paris for $1200.
Then there was the lady in Barcelona who didn't know what the bidet was, and when told said "oh well, I can cover it with a table."
I that point I turned to Paul and said, "If these absolute morons can move to Spain, so can we."
While we were researching what we needed for visas, I thought it couldn't hurt to see if I could get Spanish citizenship. As a citizen, I thought, I'd be allowed to work if worst came to worst, and we needed extra money.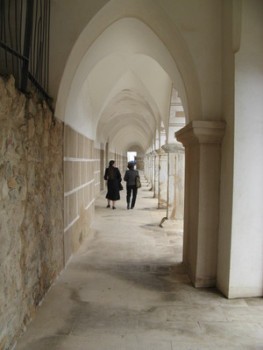 I told the consulate what documents I had to prove my mother was Spanish, things like her old Spanish passport, documents regarding her Spanish pension, and so on. All items that I had kept after my mother died in 2007. At this point they asked me for my mother's birth certificate.
That's when things got interesting. You see, my mother was born in a small village in Cuenca in 1922. Sometime during the Spanish Civil war the town hall was destroyed. So all the records are gone. "No problem," says my contact at the consulate. "The registry office in Madrid has it, no matter what happened in the village." Because you know, small villages were right on top of sending things to the capital in 1922. Uh huh.
So a request was sent off to Spain, and I put together whatever else I could. It turned out to be a good thing, for example, that I was born before my mother became a Canadian citizen, ie. while she was still undeniably Spanish. But my parents' marriage certificate? My father's birth certificate? (He was Polish) What did their death certificates have to do with anything? Oh yeah, I also needed the long form of my own birth certificate, which notes, among other things, the nationality of my parents.
Did I forget to mention that I had my mother's Spanish passport, which clearly states that she was, ahem, Spanish?
Meanwhile, we're in Spain for our regular visit and I'm telling everyone what's happening. My cousin Antonia says her daughter-in-law works in the registry, and not to worry, she'll track down the paperwork, if any. Needless to say, there wasn't any, but they did get me a document stating that the certificate didn't exist, which was more (in a way) than I'd had before
They did find out, however, that my parents' marriage had in fact been registered in Spain (they were married in England). They were also able to get my mother's baptismal record. They got everything notarized and sent it to me. I went to the consulate in person to deliver the documents because they also needed to see my passport. There I learned that the person who had been helping me had returned to Spain. Sigh. Yes, they would pass my file along to someone else.
Who promptly sent me an email saying all my documents looked good, and all I needed now was a copy of my mother's birth certificate.
I had this feeling of déjà vu.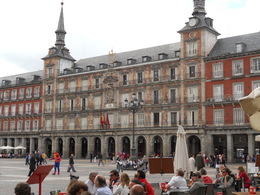 In the meantime we'd been working with an immigration lawyer. She suggested I nudge the consulate about my citizenship application because if I got that, immigration would be much easier. So I renewed enquiries and was told that my documents had now gone to the consul. Than I waited, and waited, and waited.
I kept nudging, and started getting "out of office" replies. I forwarded one of these to my lawyer, and a couple of days later she emailed me that she had phoned the consulate in Toronto, and asked to see all my documents.
About a week later I got an email from the consulate apologizing for the delay, and giving me an appointment for 11:30 February 11th. Just a little over 3 years since I'd started making enquiries. The email contained a list of documents I needed to bring with me – they had copies, but they needed to see the originals. I arrived early at the consulate, fully expecting to be told a) that I didn't have an appointment after all; or b) that yes I did have one, but the person I needed to see wasn't there; or c) these were the wrong documents.
However, once my number was called (yes you have to take a number) and I was escorted behind the locked doors, things took an entirely different turn. No one could have been nicer or more helpful. After my original documents had been copied and notarized, a very well-dressed gentleman with a terrific aftershave came in. He also apologized that my "recuperation" of my citizenship had taken so long.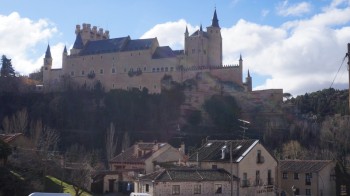 "So, you're here to recover your citizenship, as is your right, as your mother was a Spaniard," he said. He read over a document with me (to make sure I understood it) telling me that I should now call myself "Violette Ann Malan Escalada" "as was my right" as a Spanish citizen. I signed in a couple of places, and shook his hand. It seems my citizenship had always been there, it just needed to be "recovered."
I asked about a passport and was told of course I could have one, as it was "my right." I asked about moving to Spain, what documents I might need, and he said none whatsoever, as it was "my right" to live in my own country. As for Paul, all he needs to do is fill out a form asking for a permanent residence permit, which he'd easily get as the husband of a citizen.
Since I don't live in Toronto, they helped me fill out my passport application then and there, and they'll mail it to me once my information has been registered, which should only take a few weeks.
Veremos.
Oh yeah: total elapsed time for the meeting? Less than 10 minutes.
---
Violette Malan is the author of the Dhulyn and Parno series of sword and sorcery adventures (now available in omnibus editions), as well as the Mirror Lands series of primary world fantasies. As VM Escalada, she writes the Faraman Prophecy series, currently in two books, Halls of Law, and Gift of Griffins. Like her page on Facebook and follow her on Twitter @VioletteMalan.