Goth Chick News: Filed Under "Is This Necessary?"
Goth Chick News: Filed Under "Is This Necessary?"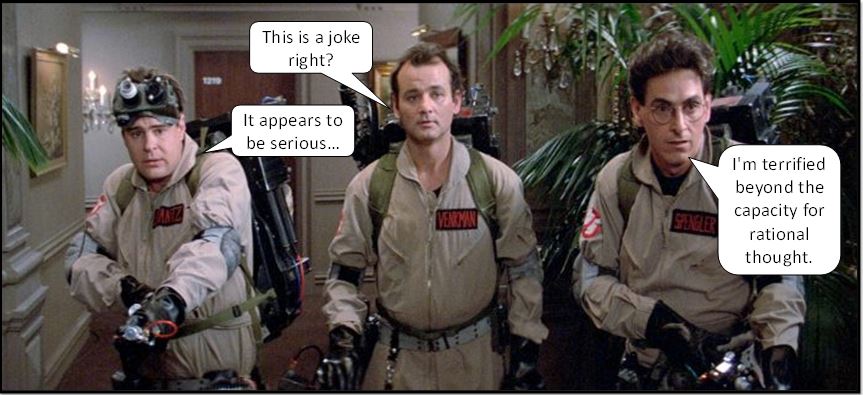 As you might recall, in 2016 Sony Pictures decided the time was right to reboot the 1984 classic Ghostbusters using all female leads.
Oh, you don't recall that?
That's okay, because those of us who do would like to forget it.
But here we are, having barely shaken off the bacchanalia of the holidays, when BOOM, Variety hits us with this gem. Sony Pictures is having another go barely two years later.
News broke this week that Jason Reitman, son of Ghostbusters 1 & 2 director Ivan Reitman, is officially attached to direct a new Ghostbusters sequel. The film is said to be taking place in the original universe, and Reitman, like the rest of us, is ignoring the 2016 reboot entirely.
Reitman is also co-writing the screenplay with Gil Kenan (Monster House, Poltergeist), and Ivan Reitman's Montecito Pictures is set to produce so we're at least keeping this all in the family. Filming begins this summer and summer 2020 is targeted for release.
Story details haven't been revealed, and there is no word yet if the original main cast will return. If they did it would surely be with a mixed reception in light of Harold Ramis' absence. However, Reitman is reportedly "testing teenagers for four mystery roles," which seems to indicate the proverbial torch is being passed. This makes us wonder if Sony still has aspirations to create a Ghostbusters cinematic universe, which Ghostbusters (2016) attempted to launch.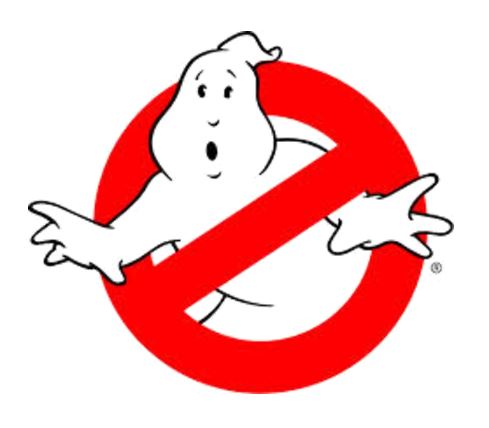 There is something a little off about the timing of this when you look at it. The project news was a big deal in all channels this week and casting is apparently in very early days, but we already have a release target AND a teaser trailer (the iconic "Ecto-1" has definitely seen better days). This means either things are really a lot further along than Sony is letting on, or Ghostbusters is on a super-accelerated schedule, which generally doesn't bode well for the quality of the outcome. Or this may indicate Sony has nothing else in the queue to put up against the normal blockbusters slated by competitors for the summer movie season.
Either way, like it or not, we'll have to wait and see. But for now, here's the teaser…
Hot off the presses Thursday night, Ernie Hudson, who played Winston Zeddemore in the original 1984 movie, confirmed he and co-stars Dan Aykroyd and Bill Murray will return for the third film.
What do you think of this latest Ghostbusters? Post a comment here or drop a line to sue@blackgate.com.