Birthday Reviews: George Zebrowski's "Lords of Imagination"
Birthday Reviews: George Zebrowski's "Lords of Imagination"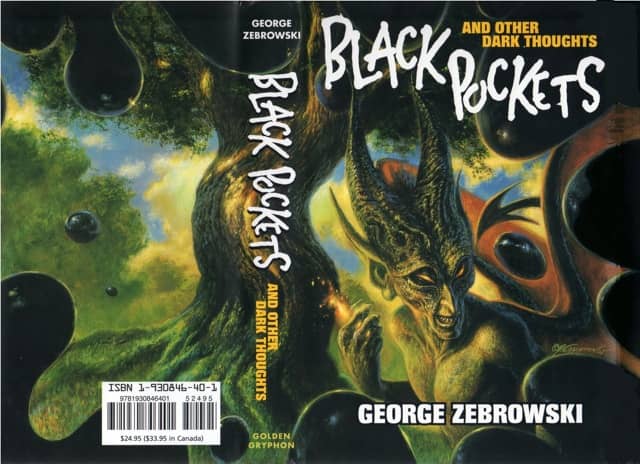 Cover by Bob Eggleton
George Zebrowski was born in Austria on December 28, 1945. He is married to author Pamela Sargent.
In 1999 Zebrowski's novel Brute Orbits won the John W. Campbell Memorial Award. In 2000 he and Sargent were presented with the Service to SFWA Award by the Science Fiction and Fantasy Writers of America. He has also been nominated for the Nebula Award for Short Story three times, for "Heathen God," "The Eichmann Variations," and for "Wound the Wind." Zebrowski has collaborated on fiction with Sargent, Charles Pellegrino, Jack Dann, Gerald Hull, and Grant Carrington. He has co-edited anthologies with Thomas N. Scortia, Isaac Asimov, Martin H. Greenberg, Dann, and Gregory Benford.
Zebrowski first published  "Lords of Information" in the Spring 1990 issue of Science Fiction Review, edited by Elton Elliott. He substantially reworked the story and retitled it "Lords of Imagination" for its reprinting in his collection Black Pockets and Other Dark Thoughts in 2006.
"Lords of Imagination" is not just a rumination on the role of science fiction in the world of the future once aliens discover Earth and make it a protectorate, but is also a look at the role science fiction plays in our own time, partly, according to Zebrowski's character, as a means of preparing mankind for the eventual discovery of alien species, and, by extension, technological and cultural advancement as well.
The problem occurs when reality meets the traditional purview of science fiction. Although in the past science fiction has taken the scientific discoveries made on the various planets and incorporated them into the story telling (with the exception of stories that set out to be retro or nostalgic), at some point Zebrowski postulates an event which provides severe limits to the imaginative process which is employed by science fiction, in which case, science fiction will become mainstream fiction with fantasy and horror to replace it (unless something else comes along).
The aliens in Zebrowski's world are not what anyone expected, even after time spent under their protectorate. The story focuses on a science fiction editor visited by one of the aliens who wants to question him about science fiction, since it is obvious that the books being written and published don't reflect the current knowledge of the universe. This isn't a case of an alien not being able to recognize fiction, however, but rather an alien who explains that its race is not creative. When the editor points out inventions the race came up with, he learns the true story behind those inventions, as well as the aliens' intentions for their protectorate.
Revised version of the story reviewed in the collection Black Pockets and Other Dark Thoughts, by George Zebrowski Golden Gryphon Press, 2006.
---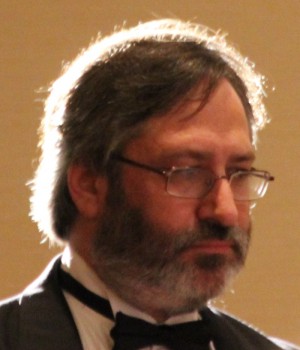 Steven H Silver is a sixteen-time Hugo Award nominee and was the publisher of the Hugo-nominated fanzine Argentus as well as the editor and publisher of ISFiC Press for 8 years. He has also edited books for DAW and NESFA Press. He began publishing short fiction in 2008 and his most recently published story is "Webinar: Web Sites" in The Tangled Web. Steven has chaired the first Midwest Construction, Windycon three times, and the SFWA Nebula Conference 6 times, as well as serving as the Event Coordinator for SFWA. He was programming chair for Chicon 2000 and Vice Chair of Chicon 7.