Birthday Reviews: George Zebrowski's "Lords of Imagination"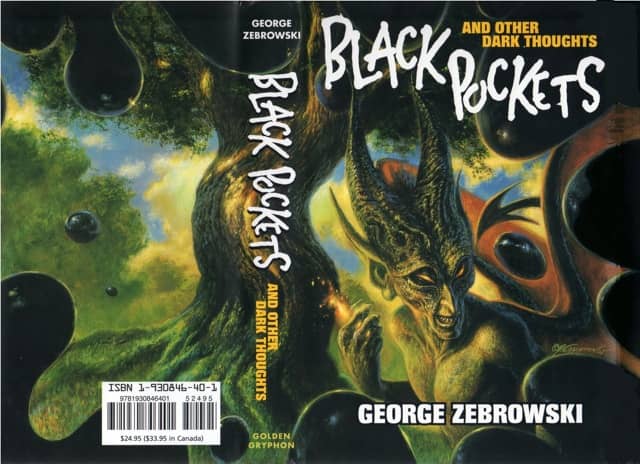 Cover by Bob Eggleton
George Zebrowski was born in Austria on December 28, 1945. He is married to author Pamela Sargent.
In 1999 Zebrowski's novel Brute Orbits won the John W. Campbell Memorial Award. In 2000 he and Sargent were presented with the Service to SFWA Award by the Science Fiction and Fantasy Writers of America. He has also been nominated for the Nebula Award for Short Story three times, for "Heathen God," "The Eichmann Variations," and for "Wound the Wind." Zebrowski has collaborated on fiction with Sargent, Charles Pellegrino, Jack Dann, Gerald Hull, and Grant Carrington. He has co-edited anthologies with Thomas N. Scortia, Isaac Asimov, Martin H. Greenberg, Dann, and Gregory Benford.
Zebrowski first published  "Lords of Information" in the Spring 1990 issue of Science Fiction Review, edited by Elton Elliott. He substantially reworked the story and retitled it "Lords of Imagination" for its reprinting in his collection Black Pockets and Other Dark Thoughts in 2006.
"Lords of Imagination" is not just a rumination on the role of science fiction in the world of the future once aliens discover Earth and make it a protectorate, but is also a look at the role science fiction plays in our own time, partly, according to Zebrowski's character, as a means of preparing mankind for the eventual discovery of alien species, and, by extension, technological and cultural advancement as well.