Birthday Reviews: Janny Wurts's "The Snare"
Birthday Reviews: Janny Wurts's "The Snare"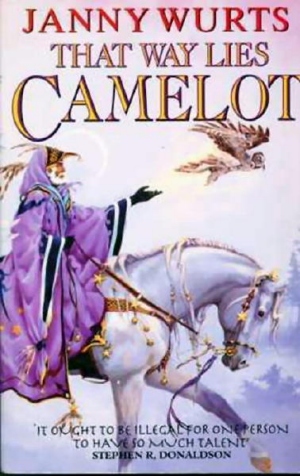 Janny Wurts was born on December 10, 1953 and is married to speculative fiction artist Don Maitz.
Wurts is both an author and artist, publishing her own fiction and novels as well as three novels in collaboration with Raymond E. Feist. Her collection That Way Lies Camelot was nominated for the British Fantasy Award in 1995. She also won three Chesley Awards for her artwork. In 1993, she won in the color art, unpublished category for The Wizard of Owls. She won the hardcover illustration award in 1995 for the cover to her own novel, The Curse of the Mistwraith, and in 1998, she received a special award for her contributions to ASFA. Wurts was guest of honor at the World Horror Con in 1996 in Eugene, Oregon, and a the World Fantasy Con, held in Tempe, Arizona in 2004.
"The Snare" was originally published in Wurts's 1994 collection That Way Lies Camelot. It has never been reprinted. The story is based on a painting by Don Maitz entitled "The Wizard," which originally appeared on the cover of the January 1983 issue of The Magazine of Fantasy and Science Fiction.
Wurts's story is one of vengeance. The Wizard Iveldane has been imprisoned by his mentor, the Great Wizard of Trevior, for countless centuries, first bound by air, then water, then earth, and finally by fire. Through the ages, Iveldane has gone through all the emotions possible, wondering what his master was trying to teach him, cursing his master with hatred, and eventually vowing to exact a terrible price from him, which is how the story opens.
Iveldane's meeting with the Great Wizard, as well as his eventual imprisonment when his master felt his tutelage was over, are shown in flashback. Although the Great Wizard eventually must explain why he did what he did to Iveldane, most of the Great Wizard's motives are known to the reader long before Iveldane needs to be told. The fact that the Great Wizard does have to tell Iveldane implies that Iveldane was not ready either for his punishment or, ultimately, the role that he takes on after defeating his former master, although it is quite likely that Iveldane will grow into the position once he attains it.
There is a long tradition in fantasy literature of the master training his apprentice to take over, which is essentially what the Great Wizard is doing, although the apprentice can't see the arc of his life, being too close to it. Wurts indicates that it is not just a matter of The Great Wizard and Iveldane, but something which occurs in her world with some regularity.
Reviewed in its only publication in the collection That Way Lies Camelot, by Janny Wurts, HarperPrism, 1996.
Reviewed in its only publication in the collection That Way Lies Camelot, by Janny Wurts, HarperPrism, 1996.
---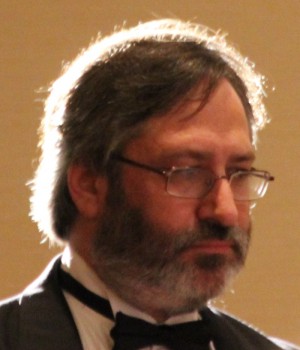 Steven H Silver is a sixteen-time Hugo Award nominee and was the publisher of the Hugo-nominated fanzine Argentus as well as the editor and publisher of ISFiC Press for 8 years. He has also edited books for DAW and NESFA Press. He began publishing short fiction in 2008 and his most recently published story is "Webinar: Web Sites" in The Tangled Web. Steven has chaired the first Midwest Construction, Windycon three times, and the SFWA Nebula Conference 6 times, as well as serving as the Event Coordinator for SFWA. He was programming chair for Chicon 2000 and Vice Chair of Chicon 7.