Goth Chick News: Netflix Bring It for Halloween
Goth Chick News: Netflix Bring It for Halloween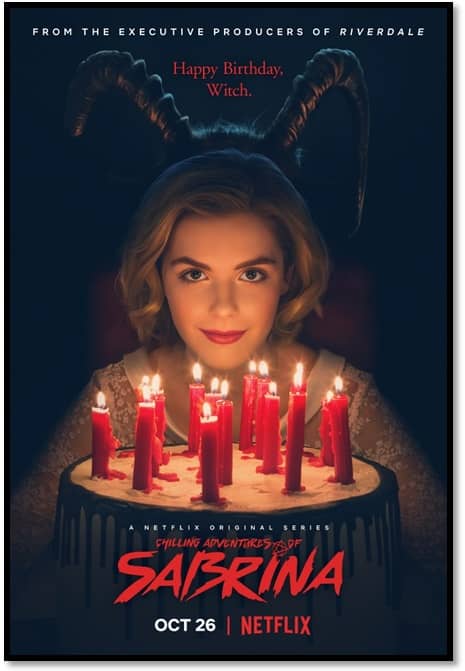 As "the season" officially ended yesterday as it always does, with me getting in the coffin that's been sitting in my front yard all month, and jumping out of it to scare the snot out of the neighbor kids, I'm a bit behind schedule on this. But it's okay, because these two new Netflix shows are well worth a binge, regardless if we're now all supposed to put away all the fun, scary stuff because its 'not appropriate' and go back to being 'normal' and get right onto the rest of the holidays with little elves on the f…
Sorry, lost my head there for a minute.
First up is The Chilling Adventures of Sabrina. This story line harkens back to the original Archie comic, circa 1962 when Sabrina Spellman first appeared as a friend of the Archie gang. Sabrina didn't go to Riverdale High, but Greendale, a nearby town where Sabrina lived with her two aunts and her cat familiar, Salem. In the original comic Sabrina mainly dealt with problems associated with not being able to tell her friends or her boyfriend that she's a "half-witch" (her father was a famous warlock and her mother was a human) and just being a normal teenager, using her powers to do generally good things for others.
The Netflix version is much, much darker and it's awesome.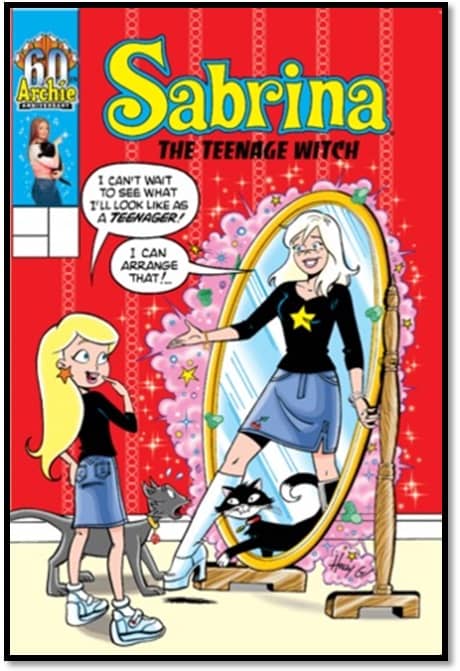 Sabrina still lives in Greendale with her two aunties and still goes to Greendale High where she has a super attentive, somewhat sappy boyfriend Harvey, along with a circle of besties. Sabrina's aunties own a funeral parlor located in a big Victorian mansion ala the Addams Family, where Sabrina lives and practices some very teenager-like magic. But that is about where the similarities end.
In The Chilling Adventures of Sabrina, Sabrina is 15 and on her 16th birthday (which just happens to be on Halloween), Sabrina is meant to follow the family tradition of pledging herself to Satan and leaving her 'mortal' life behind to attend a school for witches which is about as far from Hogwarts as you can get. In this way the story line brings in every aspect of Satanism you can think of, including a hint that part of the "pledge" will involve Satan getting from virginal Sabrina everything that love-sick Harvey is not. Sabrina, being a very modern girl, doesn't appreciate the more subservient aspects of this pledge or the fact that she'll be leaving her mortal friends behind her. But being a witch means Sabrina's form of rebellion goes way beyond staying out past curfew or having a beer.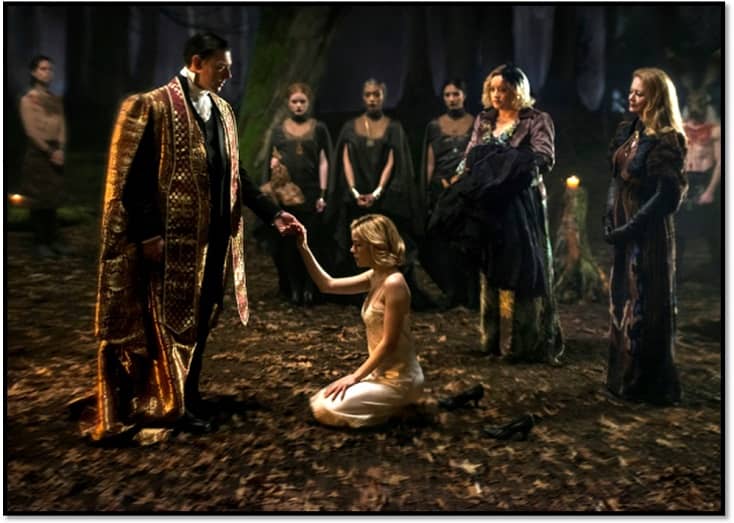 Besides the high production values and the limited but very effective special effects, the thing I love about this series is the blurry lines between good and evil, as well as the character development. Everyone in the series has a purpose and a story, which can make it a bit complicated at times, but the more you learn about each person, the more you see they all have dark sides to them and the more they pull you in. There is plenty of graveyard humor, which I love and even some social issues like bullying and censorship sprinkled in; and though not graphically violent, make no mistake this is definitely not the original Sabrina the Teenage Witch.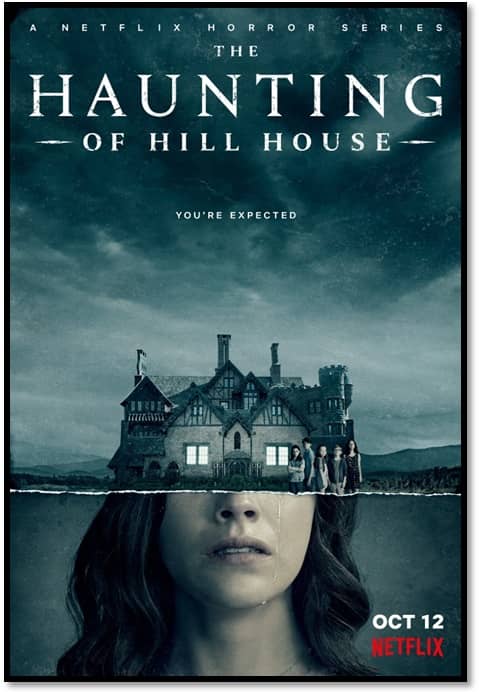 The other show consuming all my free time is The Haunting of Hill House. We all know the original story by Shirley Jackson and maybe even remember the 1999 movie adaptation, The Haunting which starred Catherine Zeta-Jones and Liam Neeson. That version got panned to death, though I happened to have enjoyed it. But the Netflix take is in a league all its own.
Siblings who grow up in what will become the most famous haunted house in the country, are of course, forced to go back and face it all as adults. And much like the source material, the Netflix version focuses on really scaring you as opposed to 'horrifying' you. The psychological difference between the two is profound and I wouldn't recommend watching this one by yourself if you even the least bit goosey.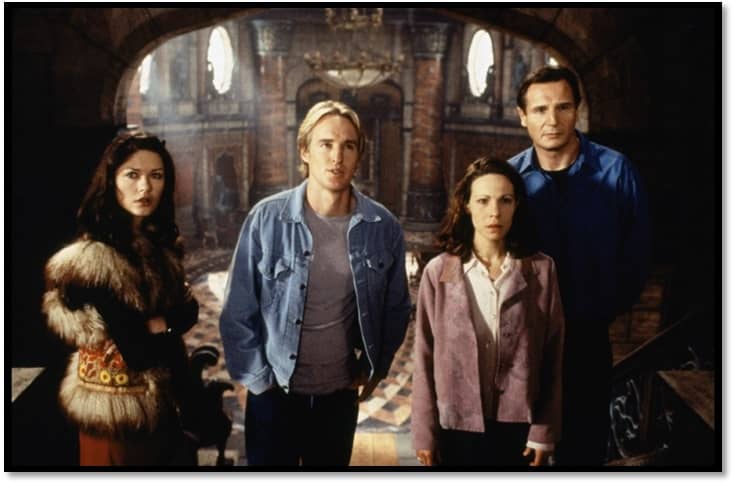 The Haunting (1999)
There are definitely "jump scares" but very few compared to the build-up frights which not only get more intense as the episode progresses but episode over episode until number five. From that point until the end The Haunting of Hill House has you by the throat and won't let go. In fact, I wouldn't recommend binging it at all because you'll need recovery time between installments… believe me.
It's easy to understand why, with Haunting only having dropped on October 12th, Netflix has already announced a season two, and Sabrina is also getting another season even though it just dropped on October 26. I remember when people were dropping Netflix due to the rather lame selection of movies they had to rent. Now they're everyone's go-to for binge watching… me included.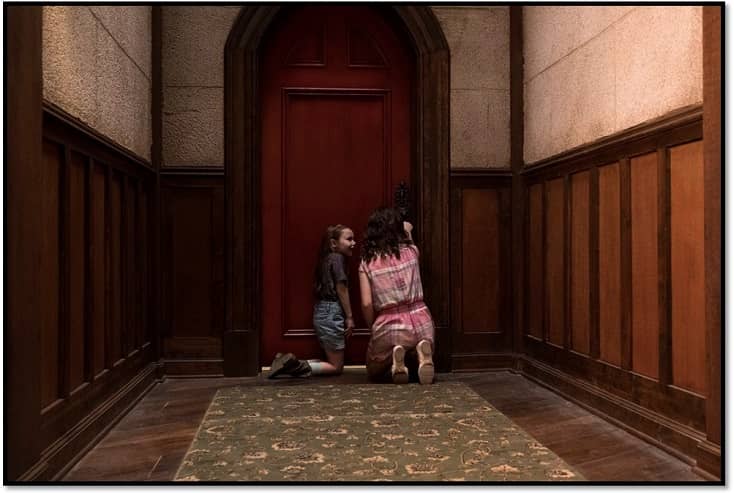 Have you seen either show and if so, what did you think? Post a comment or drop a line to sue@blackgate.com.