Unbound Worlds on the Best Sci-Fi and Fantasy Books of October 2018
Unbound Worlds on the Best Sci-Fi and Fantasy Books of October 2018
Happy Halloween everyone!
Later tonight, as you're curled up in your favorite chair munching Halloween candy, you'll remember that today is also the last day of the month, and you'll wonder what exciting new releases you overlooked. (Trust me. It'll happen.) I mean, I get it. There are so many great new books being published these days that it's impossible to keep track.
Impossible without very special resources, that is. Resources like Matt Staggs at Unbound Worlds, who's curated an impressive list of 45 (yes, 45) new novels, collections, photobooks, anthologies, and nonfiction books representing the very best in science fiction, fantasy, horror and the unclassifiable. Here's some of his best selections.
Astounding: John W. Campbell, Isaac Asimov, Robert A. Heinlein, L. Ron Hubbard, and the Golden Age of Science Fiction by Alec Nevala-Lee (Dey Street Books, 544 pages, $28.99 hardcover/$15.99 digital, October 23, 2018)
Astounding is the landmark account of the extraordinary partnership between four controversial writers — John W. Campbell, Isaac Asimov, Robert A. Heinlein, and L. Ron Hubbard — who set off a revolution in science fiction and forever changed our world.
[Click the images for October-sized versions.]
This remarkable cultural narrative centers on the figure of John W. Campbell, Jr., whom Asimov called "the most powerful force in science fiction ever." Campbell, who has never been the subject of a biography until now, was both a visionary author — he wrote the story that was later filmed as The Thing — and the editor of the groundbreaking magazine best known as Astounding Science Fiction, in which he discovered countless legendary writers and published classic works ranging from the I, Robot series to Dune. Over a period of more than thirty years, from the rise of the pulps to the debut of Star Trek, he dominated the genre, and his three closest collaborators reached unimaginable heights. Asimov became the most prolific author in American history; Heinlein emerged as the leading science fiction writer of his generation with the novels Starship Troopers and Stranger in a Strange Land; and Hubbard achieved lasting fame — and infamy — as the founder of the Church of Scientology.

Drawing on unexplored archives, thousands of unpublished letters, and dozens of interviews, Alec Nevala-Lee offers a riveting portrait of this circle of authors, their work, and their tumultuous private lives. With unprecedented scope, drama, and detail, Astounding describes how fan culture was born in the depths of the Great Depression; follows these four friends and rivals through World War II and the dawn of the atomic era; and honors such exceptional women as Doña Campbell and Leslyn Heinlein, whose pivotal roles in the history of the genre have gone largely unacknowledged. For the first time, it reveals the startling extent of Campbell's influence on the ideas that evolved into Scientology, which prompted Asimov to observe: "I knew Campbell and I knew Hubbard, and no movement can have two Messiahs." It looks unsparingly at Campbell's prejudice and racism, and at the tragic final act that estranged the others from Campbell, bringing the golden age of science fiction to a close, and it illuminates how their complicated legacy continues to shape the imaginations of millions and our vision of the future itself.
I received an advance copy of Astounding, and I found it absolutely enthralling. It's been a long time since a book kept me up two hours after my bedtime, but this one did. It is well written, fascinating, and wonderfully well researched. Highly recommended.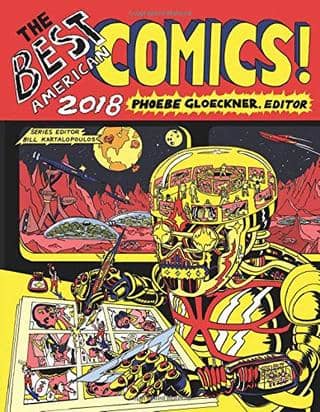 The Dream Gatherer by Kristen Britain (DAW, 176 pages, $14 hardcover/$8.99 digital, October 23, 2018)
In The Dream Gatherer, Kristen Britain presents a novella and two short stories set in the universe of her best selling Green Rider series in celebration of the twentieth anniversary of the publication of her first novel, Green Rider.

The Dream Gatherer
Dreams can be dangerous. A visit with the eccentric Berry sisters turns dangerous when an arcane device is discovered in their house that can summon dreamers through their dreams, and one of them is a nightmare.

Wishwind
Finding peace during the Long War. Raised in an orphan camp, Green Rider Danalong has known only war and strife, until a shipwreck leaves him stranded on a mysterious island.

Linked, on the Lake of Souls
A story of friendship within a story of friendship. In the sixth volume of the Green Rider series, Firebrand, a wounded Karigan G'ladheon asks her friend Estral to tell her a story to take her mind off her pain. This is that story.

The book includes illustrations and backstory on the creation of Green Rider by the author, and a special introduction by award-winning science fiction and fantasy author, Julie E. Czerneda.
Kristen Britain's Green Rider saga took us completely by surprise 20 years ago, and it soon became one of the most popular modern fantasy series in our offices. This book snuck up on us, but it's a welcome October surprise.
The Monster Baru Cormorant by Seth Dickinson (Tor Books, 464 pages, $28.99 hardcover/$14.99 digital, October 30, 2018)
The traitor Baru Cormorant is now the cryptarch Agonist — a secret lord of the empire she's vowed to destroy.

Hunted by a mutinous admiral, haunted by the wound which has split her mind in two, Baru leads her dearest foes on an expedition for the secret of immortality. It's her chance to trigger a war that will consume the Masquerade.

But Baru's heart is broken, and she fears she can no longer tell justice from revenge, or her own desires from the will of the man who remade her.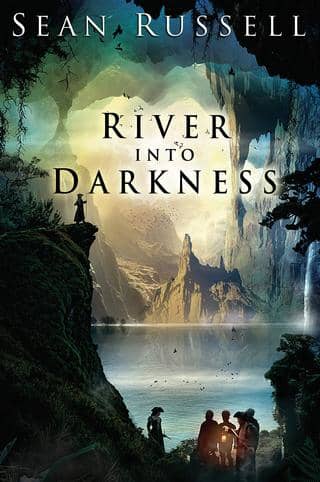 The Traitor Baru Cormorant was one of the big surprises of 2015 and, for several folks here in the office, it was the book to beat come award time. The sequel has been long awaited. The Monster Baru Cormorant is the second volume of The Masquerade, and I expect it will get a lot of attention.
The Best American Comics 2018, edited by Phoebe Gloeckner and Bill Kartalopoulos (Houghton Mifflin Harcourt, 416 pages, $25 hardcover/$12.99 digital, October 2, 2018)
"I love comics. Comics is (Comics ARE?) a perfect language, robustly evolving and expanding like any other living language," writes Phoebe Gloeckner in her Introduction to The Best American Comics 2018. This year's collection includes work selected from the pages of graphic novels, comic books, periodicals, zines, online, and more, highlighting the kaleidoscopic diversity of the comics language today.
I don't have enough time to try all the comics I want every year, and this looks like a terrific way to get caught up.
River Into Darkness by Sean Russell (DAW, 640 pages, $18 trade paperback/$11.99 digital, October 9, 2018)
It is the twilight of the mages….

Only one of these terrifying and mysterious men still remains – the difficult and enigmatic Lord Eldrich. More than one hundred and thirty years of age, but appearing no older than forty, Eldrich dwells in seclusion, his precious knowledge disclosed to no one, his very existence subject to speculation. For motives of his own, he has dedicated his life to eliminating all remaining vestiges of magic in the world.

But his work does not go unchallenged: for there are those sworn to preserve the very lore Eldrich is striving to eradicate. Fanatical followers of a long-dead mage-apprentice, the Tellerites will stop at nothing to reclaim the forbidden powers of the magical arts – even if it means braving Eldrich's wrath and descending into the perilous depths of a labyrinthine cave system, in search of secrets that have lain hidden since the time of the first mage.
River Into Darkness is an omnibus of two early Sean Russell fantasy novels:
Beneath the Vaulted Hills (1997)
The Compass of the Soul (1998)
Both were published by DAW. The Science Fiction Book Club issued an omnibus edition in 1998 (as The River of Darkness); this is the first time they have been collected in trade paperback.
Read Matt's complete list of 45 selected titles for October here.
If that's not enough for you (and why should it be?) here's a few additional resources:
The Best Science Fiction & Fantasy Books of October 2018 by Jeff Somers (The Barnes & Noble Sci-Fi & Fantasy Blog)
All the New Science Fiction Books Coming Out in October! (Tor.com)
9 new sci-fi and fantasy books to check out this October by Andrew Liptak (The Verge)
The Best Science Fiction and Fantasy Books You'll Find This Month by John DeNardo (Kirkus Reviews)
Best New Science Fiction Books in October 2018 by Den of Geek
See all our recent New Treasures here.