Future Treasures: Strange Ink by Gary Kemble
Future Treasures: Strange Ink by Gary Kemble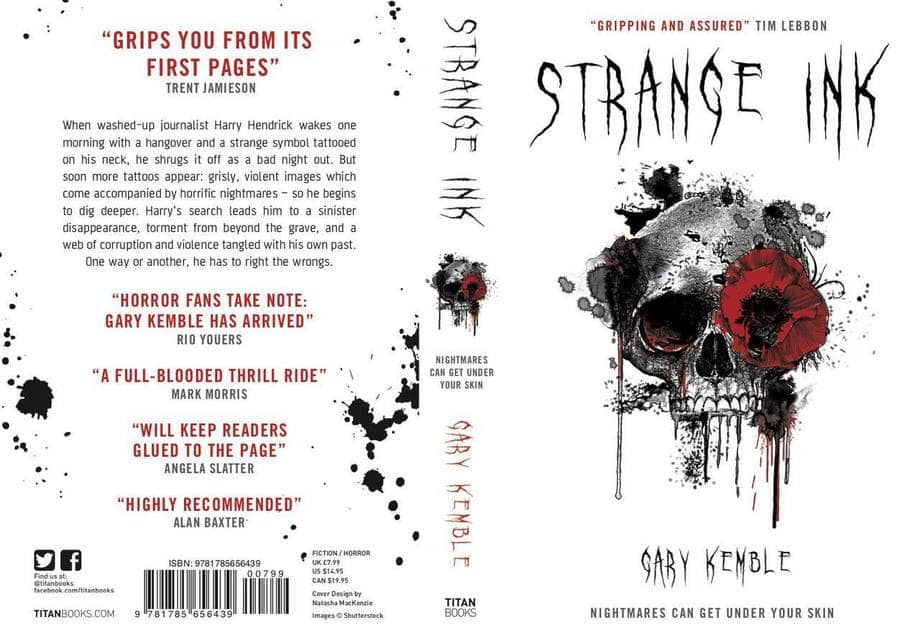 No surprise that as we slip into Fall, publisher schedules start to fill up with more horror volumes. What is surprising is the number of intriguing debuts I'm seeing, like Gary Kemble's Strange Ink, arriving in trade paperback from Titan next month. Publishers Weekly thought very highly of the book; here's a snippet from their review.
In Kemble's taut, suspenseful debut set in Brisbane, Australia, local and international concerns combine with the supernatural. Small-time journalist Harry Hendrick wakes up after a stag party with a hangover and a new tattoo he has no memory of getting. When he starts having intense nightmares, he quickly realizes his new tattoo is far from ordinary. More inexplicable tattoos begin appearing, bringing more nightmares, which Harry suspects may actually be someone else's disturbing memories. Those memories have strong political implications, and Harry must solve the mystery they present before a depraved villain becomes prime minister. The novel's gritty realism viscerally and effectively conveys the discomfort of new ink, the oppressive heat of the Queensland summer, and the horrors of war and murder… This is a strong debut by a promising new voice.
Strange Ink will be published by Titan Books on October 9, 2018. It is 391 pages, priced at $14.95 in trade paperback and $7.99 for the digital edition. The cover art is by Studio London.
See all our recent coverage of the best in upcoming fantasy here.