Goth Chick News: The Perfect Holiday Gift for the Terminally Competitive Horror Fan
Goth Chick News: The Perfect Holiday Gift for the Terminally Competitive Horror Fan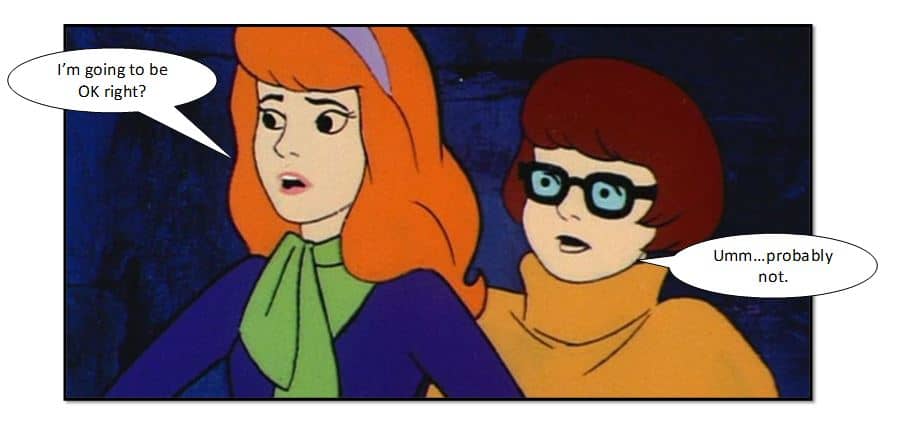 Some years back, Black Gate photog Chris Z gifted me with a fabulous pocket guide no Goth Chick should be without; How to Survive a Horror Movie, by Seth Grahame-Smith. As all horror fans know, not just anyone can do this. For instance, if you're part of the "popular crowd" (i.e. cheerleaders, prom kings, etc), you have pretty much the same chance of surviving as a red shirt in a Star Trek episode. But savvy and street-wise people, if not the most attractive until you find out they've got the brains, are usually the last ones standing.
Smart and competitive wins out over cute and fashion-forward every time, and finally, finally, there's a way for us geeky kids to be triumphant without having to live through Camp Hideaway.
A big thanks to our friends over at Blood Disgusting for the heads up that USAopoly has just released Trivial Pursuit: Horror Movie Edition, an all-horror version of the trivia game that includes 600 questions and covers 100 years of the horror genre.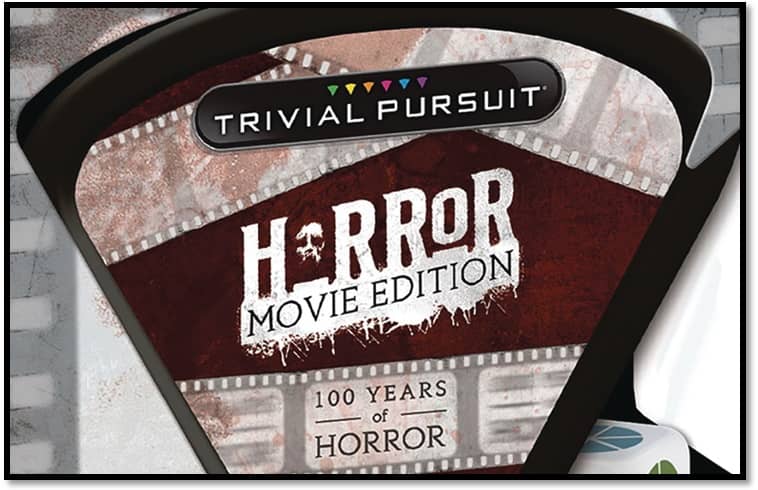 USAopoly began in 1994 with a great idea for a hometown spin on the classic Monopoly game. After securing permission from Hasbro, the San Diego edition of Monopoly was born. USAopoly started with cities, colleges and popular themes like The Simpsons, Harley-Davidson and the NFL. Over 100 different specialty editions later, USAopoly started putting spins on other games we all know and love like Yahtzee, Jenga, The Game of Life and of course, Trivial Pursuit. So hot on the heels of Harry Potter Trivia Pursuit we now have this wonderful, wish-list item.
The Movie Horror Edition of Trivial Pursuit allows players to test their knowledge of 100 years of horror including 600 questions relating to psychological thrillers, epic monster films, the paranormal and the goriest and most disturbing cinema of all time.
Individual categories include:
Monster
Gore/Disturbing
Psychological
Paranormal
Slasher
International
You can grab this online through Amazon or in store over at GameStop for just $19.99.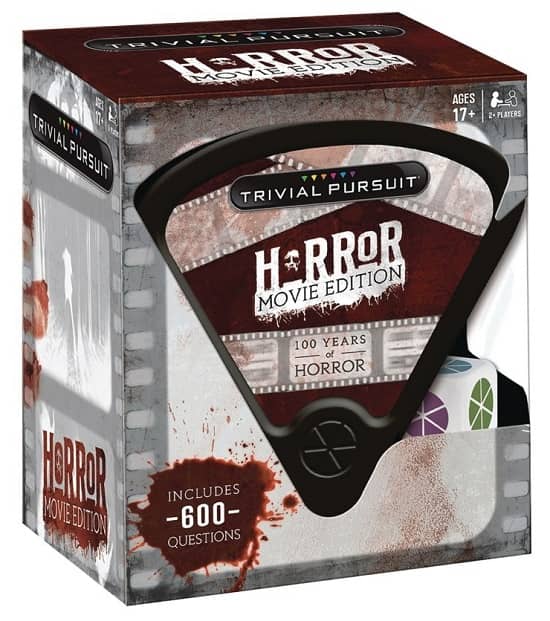 But don't invite me over because I was never a cheerleader and I play to live win.
Have a question or comment? Post it here or drop a line to sue@blackgate.com.