Goth Chick News: Everyone Needs an Exorsister
Goth Chick News: Everyone Needs an Exorsister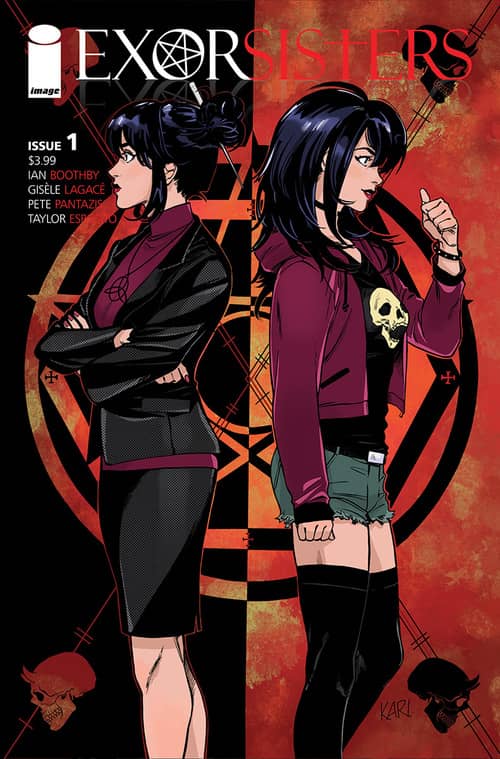 When we were little, my cousin and I used to discuss our future career aspirations. Connie, who was a few years older, had what seemed like an unusual obsession with becoming a truck driver — unless you knew she was binge-watching BJ and the Bear courtesy of the cable channel Nick at Night, and was teen-aged crushing on Gregg Evigan. So, the whole truck-driver thing actually made sense.
Meanwhile, I was sneaking into the family room in the wee hours to watch old Universal Studios monster movies on the public access channel. While Connie dreamed hunky guys calling her some cute name over their rig's CB radio, I either wanted to look for mummies in the desert or be a gypsy fortune-teller.
Connie thought I was strange.
Years later, she went on to be Miss Illinois before moving to NYC for a soap opera stint followed by a lucrative career on Broadway. I'm writing a weekly horror column under the bi-line "Goth Chick." All this also makes sense when you think about it.
And that is exactly what I did the moment I was sent a preview copy of issue #1 of Exorsisters… think about what it would have been like if I'd grown up with someone who shared my otherworldly interests, as opposed to a little-miss-blonde-Kewpie-doll with her tiara and perfect posture and perfect manicure who made me want to gag well into adulthood…
Okay thank you – I'm better now.
But back to Exorsisters.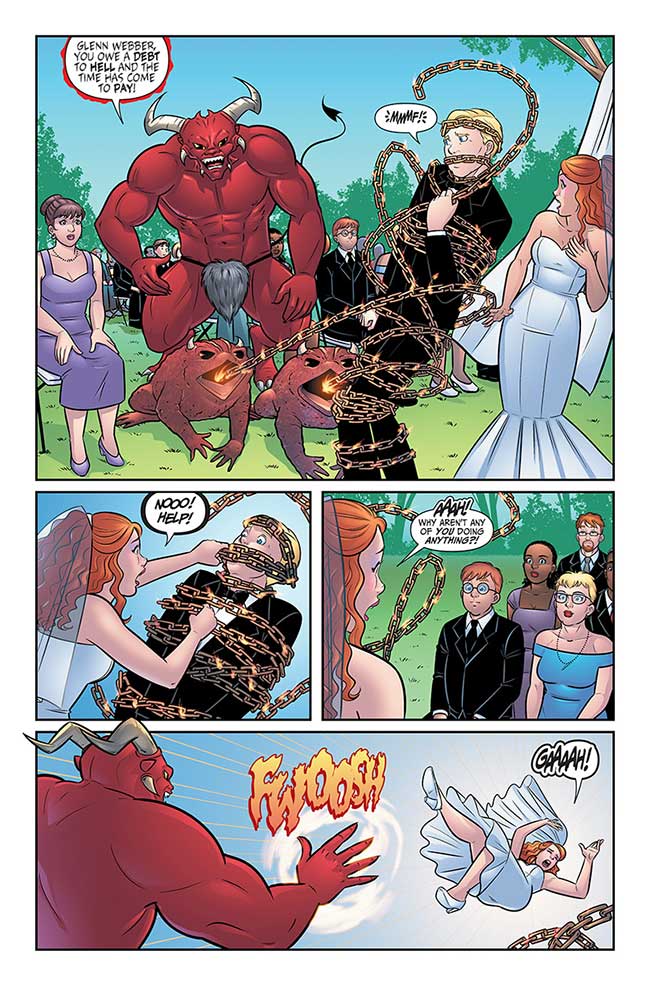 This week, my favs over at Image Comics revealed a sneak preview of their all new series by Eisner Award-winning writer Ian Boothby (The Simpsons, MAD Magazine) and artist Gisèle Lagacé (Ménage à 3, Archie Meets Ramones, Jem & the Holograms, Betty Boop), which will launch this October.
Readers meet Cate and Kate Harrow, twins who investigate the paranormal and take cases that no one else will. Did you sign a deal with the Devil? Has your fiancé been dragged to Hell? Then these identical twins will be the first ones you call for a timely soul retrieval at a very reasonable rate. But why are these identical twins so different? Is there a darker secret? Readers will find out when they pick up Exorsisters this fall.
Exorsisters is billed as part Ghostbusters, part Supernatural, and I had to laugh out loud when I saw issue 1 really did have a fiancé being dragged to Hell. Could have just as easily been Miss Illinois, right?
"As a kid, I loved Scooby-Doo. That love for mysteries mixed with the supernatural then got me into shows like Buffy and Supernatural as an adult. If you liked those shows, you'll love Exorsisters," Lagace told PreviewsWorld. "It's a universe full of fun and intriguing characters with many stories to tell."
Boothby added, "Gisele draws both the real and surreal so well I wanted to work with her on a story that mixed the two. Cate and Kate Harrow fight against outer and inner demons because when it comes to actual Hell on Earth, that can often be family."
Amen to that.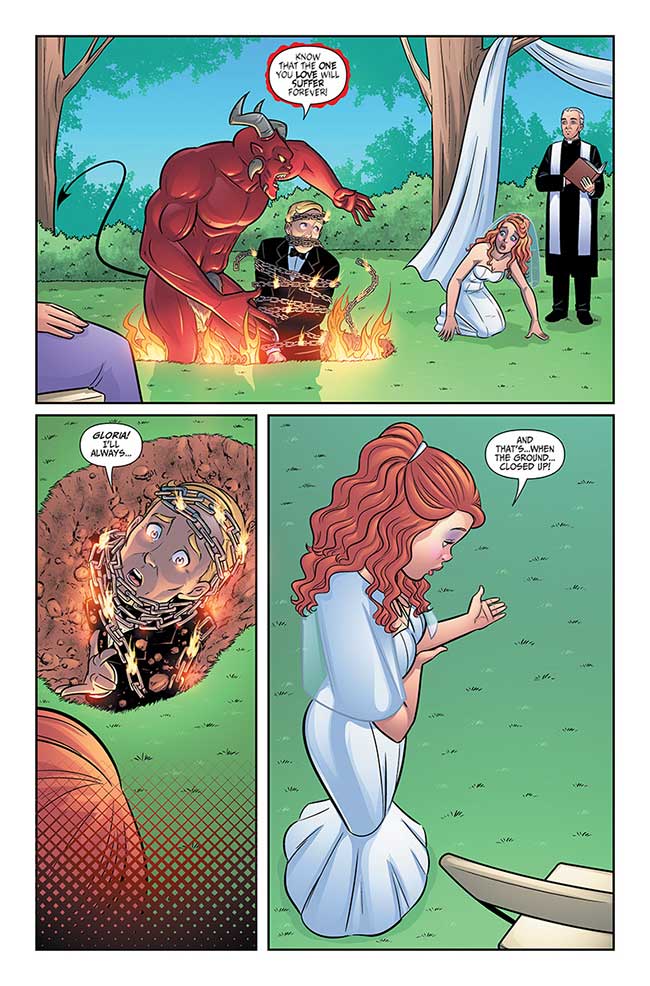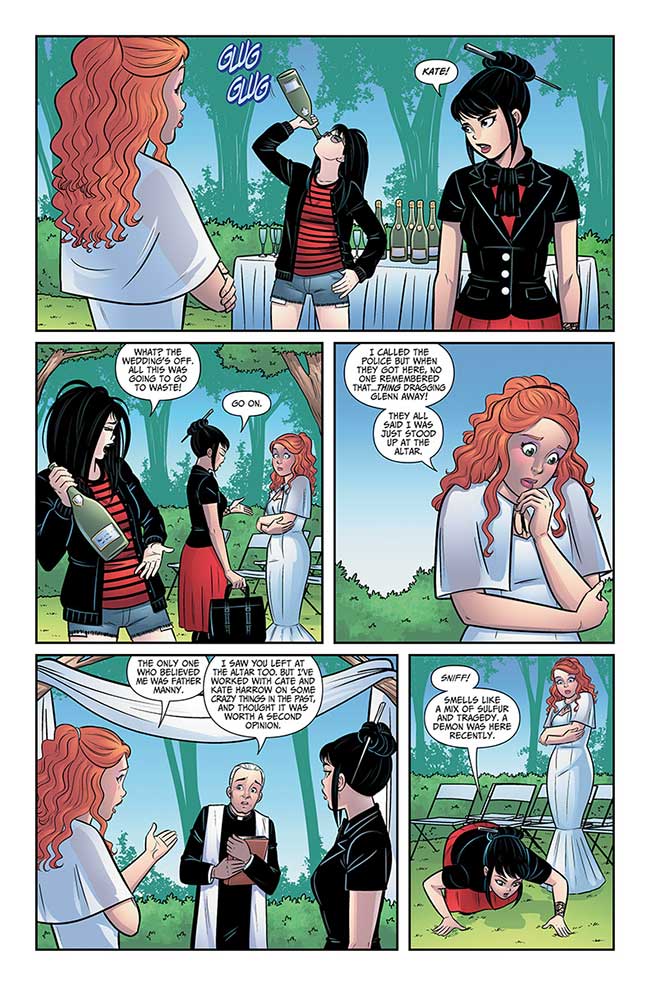 Exorsisters #1 with its classic comic art style and intriguing storyline, will hit stores on Wednesday, October 17th.
Have a fab holiday weekend. But if you have a question or comment, post it here (including any contact information on a good therapist) or drop a line to sue@blackgate.com.