Birthday Reviews: Vivian Vande Velde's "The Granddaughter"
Birthday Reviews: Vivian Vande Velde's "The Granddaughter"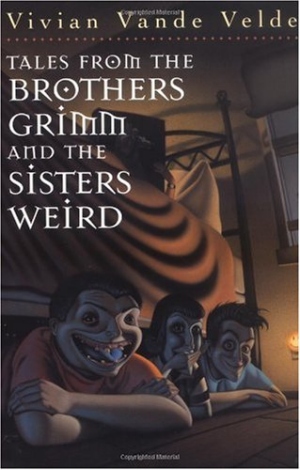 Vivian Vande Velde was born on June 18, 1951.
Her novel Never Trust a Dead Man received the Edgar Award for Best YA Novel in 2000 and Heir Apparent was nominated for the Mythopoeic Award for Children's literature in 2003.
Vande Velde initially published "The Granddaughter" in her 1995 collection Tales from the Brothers Grimm and the Sisters Weird. The story was selected by Terri Windling for inclusion in The Year's Best Fantasy and Horror: Ninth Annual Collection, edited with Ellen Datlow. Asdide from those appearances, the story has not been reprinted.
Retellings of fairy tales have a long established role, in fact the earliest version of fairy tales are often just the first version of a retelling of an oral tradition. Vivian Vande Velde has targeted the story of "Little Red Riding Hood," which dates back at least as far as the tenth century and has been retold by both Charles Perrault and the Brothers Grimm. In "The Granddaughter," Vande Velde's focus is on the wolf, who can speak and is good friends with the title character's grandmother.
Little Red Riding Hood, who is also known as Lucinda in this version, although she prefers the nickname, is an aspiring actress, almost completely self-centered, and horrified that her grandmother would be friends with a wolf, even one who can speak. The wolf, for his part, is equally horrified at Lucinda's attitudes and inability to allow anyone else speak during a "conversation." Not, at first understanding the grandmother's reluctance to have Lucinda visit, the wolf quickly comes around to her point of view and works to rescue the woman from her granddaughter's visit.
Unfortunately, things go wrong, bringing in a nearby woodcutter who completely misreads the situation and tries to rescue Lucinda from the wolf, as well as the grandmother who he believes has been eaten. Vande Velde tells the story with a lighthearted touch, painting Red Riding Hood in the worst possible light and eventually allowing the adults (and wolf) to unite against her obnoxiousness.
Reprint reviewed in the anthology The Year's Best Fantasy and Horror, edited by Ellen Datlow and Terri Windling, St. Martin's Press 1996.
---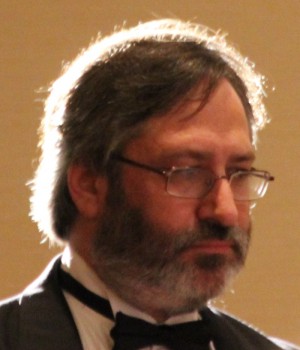 Steven H Silver is a sixteen-time Hugo Award nominee and was the publisher of the Hugo-nominated fanzine Argentus as well as the editor and publisher of ISFiC Press for 8 years. He has also edited books for DAW and NESFA Press. He began publishing short fiction in 2008 and his most recently published story is "Doing Business at Hodputt's Emporium" in Galaxy's Edge. Steven has chaired the first Midwest Construction, Windycon three times, and the SFWA Nebula Conference 6 times, as well as serving as the Event Coordinator for SFWA. He was programming chair for Chicon 2000 and Vice Chair of Chicon 7. He has been the news editor for SF Site since 2002.