Solo: A Star Wars Story – It Was Fine
Solo: A Star Wars Story – It Was Fine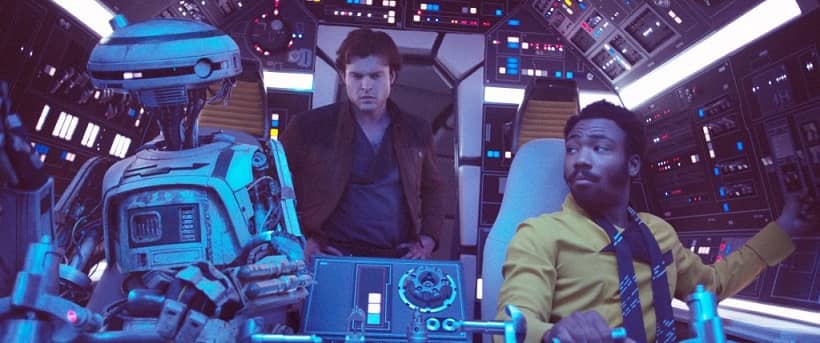 I saw Solo: A Star Wars Story today. I hadn't planned on it, but my brother wanted to go with his son and my son wanted to see it too. I'm feeling a tiny bit block-bustered out with this being the second or third Star Wars movie in 18 months, in the context of two or three major superheroes movie in the same period.
Or maybe I'm still a bit jet-lagged? Or cranky? Ontario, which I can see from my bedroom window, just made an asinine electoral choice and maybe the ache is still in the air?
[Click the images for bigger versions.]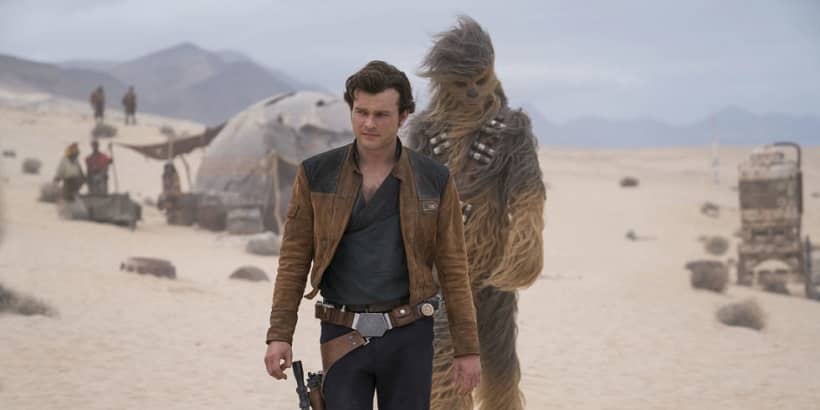 My expectations were low to start with, and I'd heard that it hadn't been having stellar box office receipts — I think I saw one report that expected it to net $450M. So from all this, you'd expect me to say it sucked?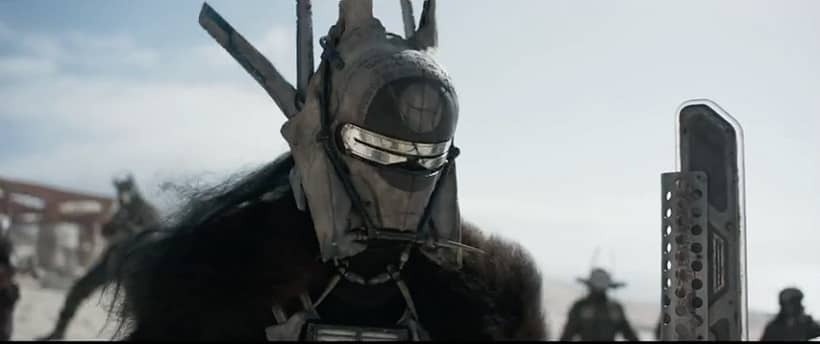 Not at all. It's a heist set in Lucas' Star Wars-verse with great special effects, a good director (Ron Howard, after some directorial changes), a wookie and Lando. The action was fast-paced, sometimes overly so, with some fun twists and turns as you'd expect in a heist story.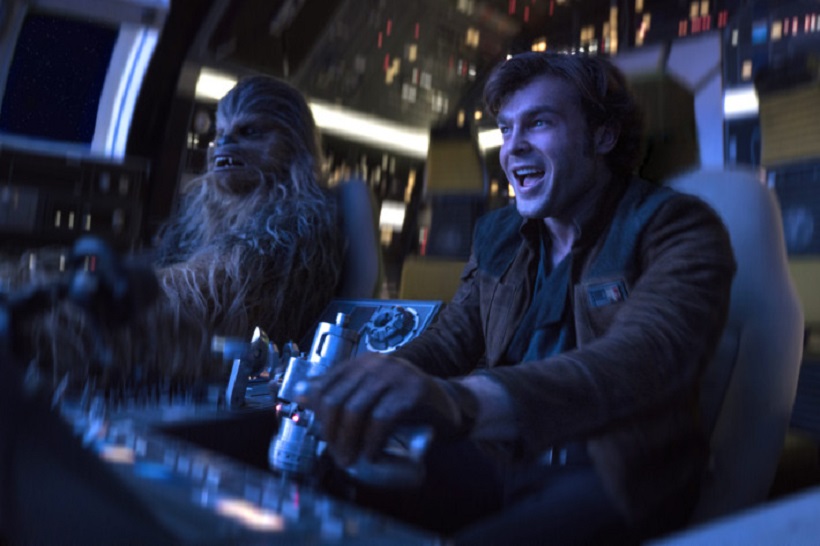 The characters on the screen were vivid, especially Donald Glover as Lando Calrissian, Emilia Clarke as Qi'ra, Joonas Suotamo as Chewbacca, and Phoebe Waller-Bridge, who voiced the emancipation-obsessed droid L3.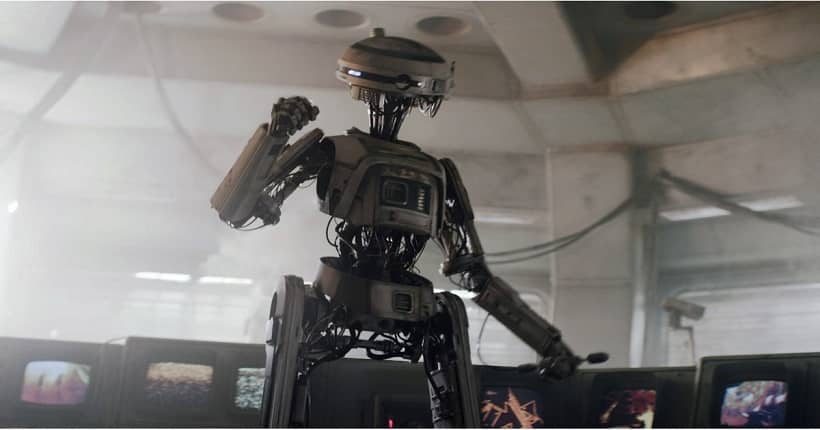 In fact, Lando and L3 were scene-stealers throughout. And Woody Harrelson did a fine job as the senior heist chief, and Paul Bettany was a believable, effective mid-level gangster lord.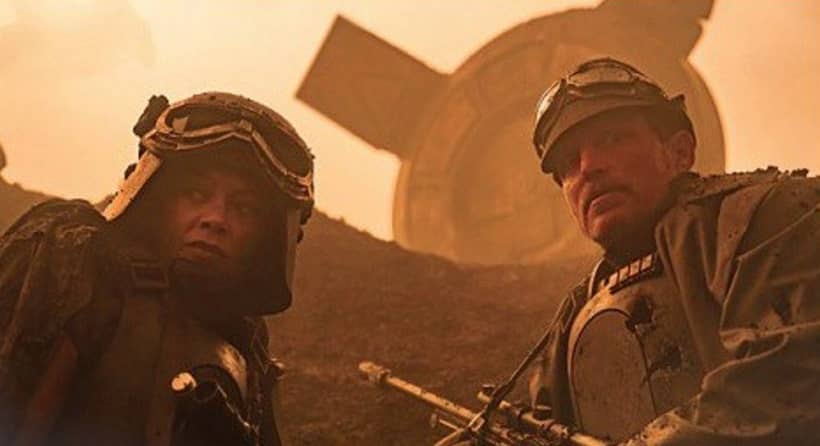 There were beats and moments, though, where my writer brain began to analyze the story as it was happening, telling me, for example, that the card game looks like it's going to end in Way A, therefore to "surprise" me, the writers will have it end with Way B. Yeah. Way B was not a surprise. As most blockbusters do, more than a few of the major beats were off-the-shelf.
Now, to go see a popcorn blockbuster or a superhero movie, I expect a certain amount of standard plot devices and resolutions, but maybe the reason these were more noticeable today was because I didn't feel the story had a very strong spine.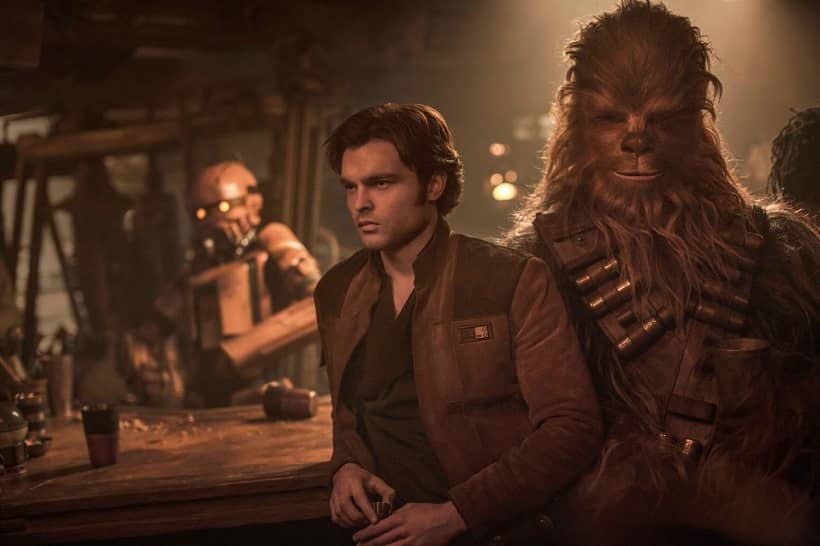 The story is episodic, and it was sometimes hard, as one wacky thing happened after another, to remember why Han Solo was doing what he was doing or why he wanted what he wanted.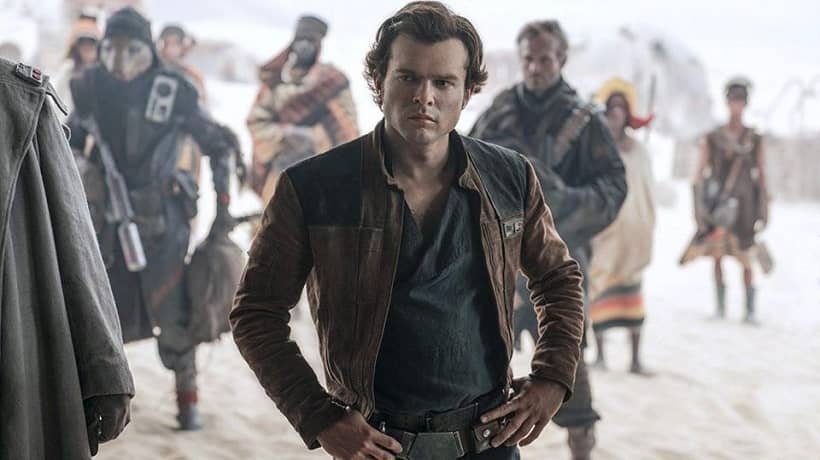 In fact, his motivation, while stated a few times, never struck me as all-consuming as the story really needed, and so many of the situations seemed to be vaguely logical in retrospect, but kind of confusingly tacked-on in the moment.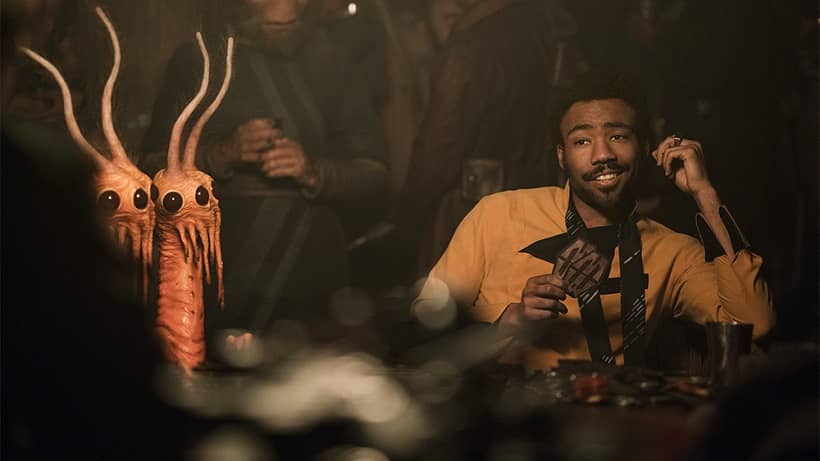 But then again, what are we going to blockbusters for? We're not looking for Oscar contenders among our popcorn movies, and so if I keep that in mind, Solo: A Star Wars Story works just fine. But I doubt I'll add it to my list when it eventually gets to Netflix.
---
Derek Künsken writes science fiction and fantasy in Gatineau, Québec and won the Asimov's Award a few years back. His first novel, The Quantum Magician was launched last month in Chinese and will launch in English in October. He tweets from @derekkunsken.