Birthday Reviews: Catherynne M. Valente's "A Buyer's Guide to Maps of Antarctica"
Birthday Reviews: Catherynne M. Valente's "A Buyer's Guide to Maps of Antarctica"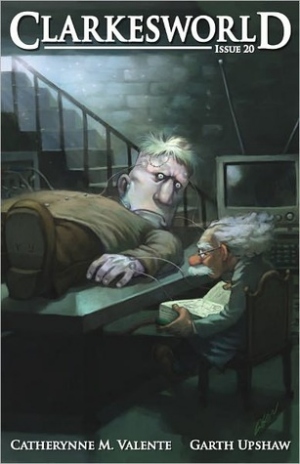 Catherynne M. Valente was born on May 5, 1979.
She began publishing poetry and fiction in 2004 with the appearance of the poem "The Oracle Alone" and the novel The Labyrinth. She has won the Hugo Award twice for her work on SF Squeecast and won the Andre Norton Award for The Girl Who Circumnavigated Fairyland in a Ship of Her Own Making, which had only appeared on her website at the time.
Her novel The Orphan's Tale: In the Night Garden received the James Tiptree, Jr. Memorial Award and, along with its sequel Orphan's Tale: In the Cities of Coin and Space, the Mythopoeic Award. Her short story "The Future Is Blue" earned Valente a Theodore Sturgeon Memorial Award. She won the Lambda Award for her novel Palimpsest and her poem "The Seven Devils of Central California" was recognized with the Rhysling Award. Valente has also won five Locus Awards, two each in the novella and young adult book category and one in the novelette category.
"A Buyer's Guide to Maps of Antarctica" was originally purchased by Neil Clarke and Nick Mamatas for Clarkesworld issue 20, published in May 2008. David G. Hartwell and Kathryn Cramer selected the story for Year's Best Fantasy 9 and Rich Horton reprinted it in Unplugged: The Web's Best Sci-Fi & Fantasy: 2008 Download. The story was also used in Realms 2: The Second Year of Clarkesworld Magazine and Valente reprinted it in her collection Ventriloquism. It was nominated for the World Fantasy Award for Best Short Fiction.
Maps are cool, and although Valente doesn't include any actual maps in "A Buyer's Guide to Maps of Antarctica," she does provide detailed descriptions of six fictional maps of Antarctica and the South Orkney Islands. Her descriptions, written as if they appeared in an auction house catalog, go far beyond simply providing details of the map.
Valente's catalog entries paint a picture of two very different cartographers whose lives and interests intertwined. Nahuel Acuña is a serious cartographer who does his best, often under trying conditions, to accurately map the edges of the world. His quest is aided by his ability to garner funding from a variety of sources. On the other hand, Villalba Maldonado, who was on the same initial voyage as Acuña, and scrambles for any money in pursuit his interests, seems to relish depicting the world as he would like it to be, as well as trolling his rival with his creations.
Maldonado's world is one of giant Antarctic beasts, and a queen sitting at the south pole. His maps are made with strange an obscure materials and when Acuña disappears during World War I to live in the South Orkney Islands, Maldonado's version of the southern continent captures the imagination. Upon his repatriation with the world, Acuña sets about to discredit and destroy Maldonado, not for personal reasons, but because he sees Maldonado as a threat to the art and credibility of cartography. After his death, however, Maldonado appears to get the last laugh.
Valente paints the rivalry between these two men in only a few words. The story is short and about half of it is taken up with the descriptions of the maps, leaving only a small space to tell the story around them. She succeeds and does so in a manner that the story stays with the reader and raises questions about which man had a more realistic view of the world.
Reviewed in its original appearance in Clarkesworld, edited by Neil Clarke and Nick Mamatas, May 2008.
---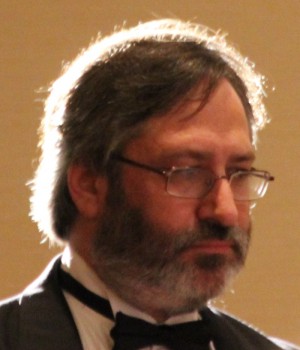 Steven H Silver is a sixteen-time Hugo Award nominee and was the publisher of the Hugo-nominated fanzine Argentus as well as the editor and publisher of ISFiC Press for 8 years. He has also edited books for DAW and NESFA Press. He began publishing short fiction in 2008 and his most recently published story is "Doing Business at Hodputt's Emporium" in Galaxy's Edge. Steven has chaired the first Midwest Construction, Windycon three times, and the SFWA Nebula Conference 5 times, as well as serving as the Event Coordinator for SFWA. He was programming chair for Chicon 2000 and Vice Chair of Chicon 7. He has been the news editor for SF Site since 2002.