Goth Chick News: 168 Days to Halloween
Goth Chick News: 168 Days to Halloween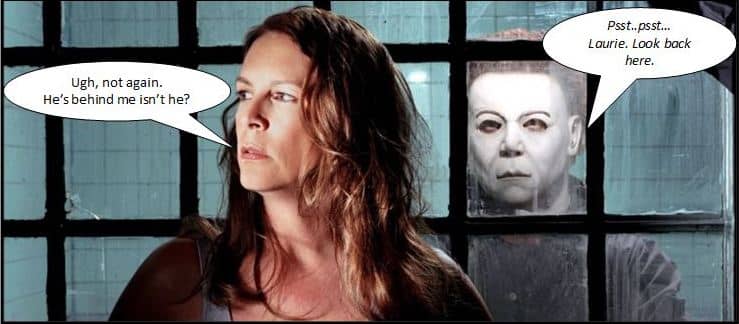 CinemaCon was held in Vegas last week and for those of you lucky enough to attend, you got a first look at footage from the upcoming (final, and we mean it this time) installment in the Halloween franchise. The rest of us are going to have to wait for it to be released publicly, which is happening soon.
Still, a lot of scoop came out of the annual four-day event. Here is what we now know about David Gordon Green's October sequel to the original classic.
Things Jamie Lee Curtis said at CinemaCon, along with descriptions of the footage that flooded social media, have revealed the basic plot details. As we already knew, the new movie takes place 40 years after the events of the original, with all subsequent sequels ignored. Michael Myers has been locked up in an asylum since tormenting the teenaged Laurie back in 1978, but of course he escapes. Only this time, Laurie isn't a helpless victim – this time, Laurie is "ready."
As Eric Vespe wrote in his footage recap for the Rooster Teeth,
Jamie Lee Curtis' Laurie Strode is no damsel in distress here. In fact I don't think there was one shot of her being afraid. Quite the opposite. She's not only prepared for this moment (having rigged her house with various safe rooms, weapons and hidden compartments), she's been hoping for it. At one point she even says that she prays [Michael] gets out someday so she can kill him. Laurie is hunting him just as much as he's hunting his victims.
The really interesting bit here is that the character of Laurie Strode is a grandmother in this telling and is at home on Halloween night with her daughter and granddaughter when Michael makes a break for freedom.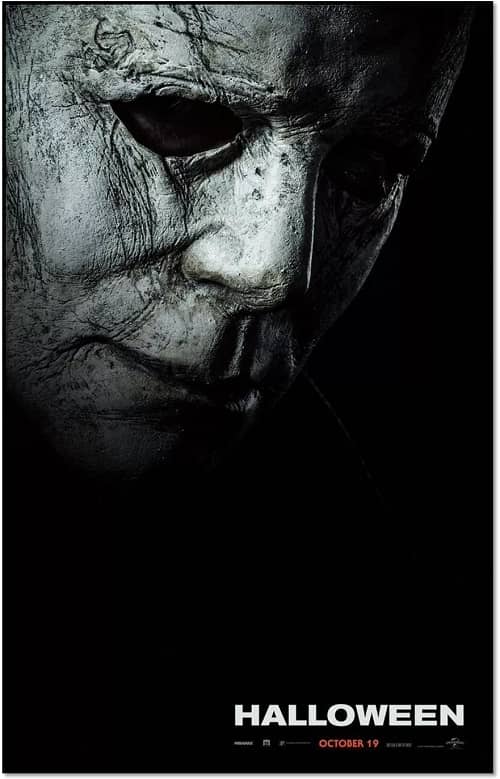 Now is it just me or is the thought of Jamie Lee Curtis playing an ass-kicking senior citizen just about perfect? According to those who attended CinemaCon, she's even packing heat in the form of a Magnum .357 ala Dr. Loomis in the prior installments.
Which brings us to the scuttle around the camp fire. Word is that David Gordon Green's Halloween is something of a retelling of John Carpenter's original, with Curtis now taking on the role of Dr. Loomis and her granddaughter (played by Andi Matichak, late of Orange is the New Black) assuming Curtis' 1978 character. In fact, in a recent Yahoo interview Curtis mentions,
If I had had my druthers, I probably would've called it Halloween Retold. Because it's being retold. It's the original story in many, many, many ways. Just retold 40 years later with my granddaughter. It's old school meets new school with Laurie at the center of it… who has turned into a warrior. (Laurie) is determined to keep Michael locked up forever.
John Carpenter is on the writing team for Halloween (and it's called just "Halloween" like the original) while the cast is rounded out by Judy Greer (Jurassic World) as Laurie's daughter Karen Strode, and the multi-talented Nick Castle playing Michael Myers.
Halloween hits theaters on October 19.
Alright, let's hear it. What do you think of this whole concept? Post a comment or drop a line to sue@blackgate.com.