Birthday Reviews: Nnedi Okorafor's "Bakasi Man"
Birthday Reviews: Nnedi Okorafor's "Bakasi Man"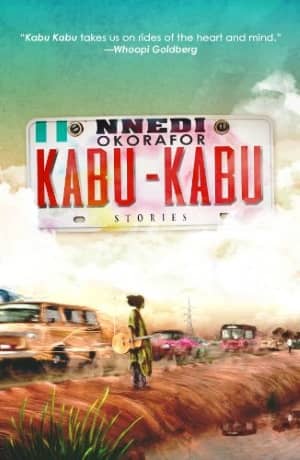 Nnedi Okorafor was born on April 8, 1974.
Okorafor won her first Carl Brandon Award for the novel The Shadow Speaker and she won the Carl Brandon Award and the World Fantasy Award for her novel Who Fears Death, which was also nominated for the Nebula Award. She won the Nebula Award and the Hugo Award for her novella Binti in 2016. Her fiction has also been nominated for the Theodore Sturgeon Memorial Award, the John W. Campbell Memorial Award, the James Tiptree, Jr. Award, the British Science Fiction Association Award, the British Fantasy Award, the Arthur C. Clarke Award, and the Andre Norton Award. Okorafor has collaborated with Alan Dean Foster and Wanuri Kahiu on short diction. She co-edited the anthology Without a Map with Mary Anne Mohanraj.
"Bakasi Man" was originally published in Okorafor's collection Kabu-Kabu and it has not been reprinted.
Throughout history, many cultures have believed that hunchbacks are magical or a sign of the gods' favor. Okorafor used this belief to create the story of Bakasi, a hunchback in an unnamed African country who uses his associated good fortune to achieve success, both in school and eventually in politics. Unfortunately, Bakasi is also a demagogue. As he rose to power, he decided that blaming the Agwe minority in the state of Ndi would help him build a political base.
The Agwe have followed his career, and they aren't willing to let themselves be victimized by his need for scapegoats. A group of five Agwe, led by Rosemary, decides that Bakasi needs to be assassinated. Okorafor doesn't explore the group's planning or their expectations, merely showing their actions leading up to the assassination and its aftermath.
Told mostly from Issa's point of view, the violence that surrounds her seems to be a mere inconvenience rather than something that she caused directly. While her group may not have the tyrannical and bigoted worldview that Bakasi cultivated, they are in no way standing up for the common person. Their lack of compassion for those caught up in the violence is almost sociopathic as they show concern only for themselves, and even that is limited when it is applied to their comrades.
Reviewed in its only publication in the collection Kabu Kabu, by Nnedi Okorafor, Prime Books, 2013.
---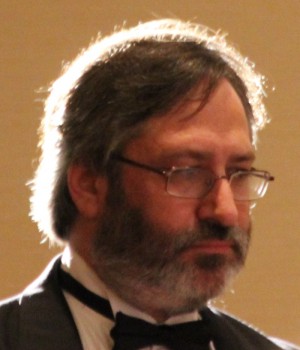 Steven H Silver is a sixteen-time Hugo Award nominee and was the publisher of the Hugo-nominated fanzine Argentus as well as the editor and publisher of ISFiC Press for 8 years. He has also edited books for DAW and NESFA Press. He began publishing short fiction in 2008 and his most recently published story is "Doing Busines at Hodputt's Emporium" in Galaxy's Edge. Steven has chaired the first Midwest Construction, Windycon three times, and the SFWA Nebula Conference 5 times, as well as serving as the Event Coordinator for SFWA. He was programming chair for Chicon 2000 and Vice Chair of Chicon 7. He has been the news editor for SF Site since 2002.