Future Treasures: The Rig by Roger Levy
Future Treasures: The Rig by Roger Levy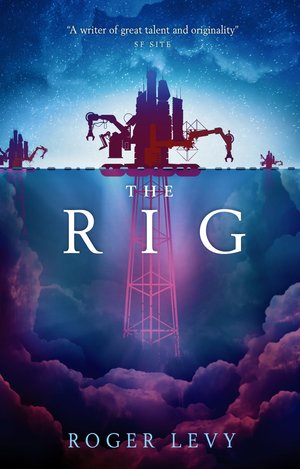 Roger Levy is a British science fiction writer; his previous novels include Reckless Sleep, Dark Heavens, and the ambitious space opera Icarus.
His upcoming The Rig, his first novel in a decade, has a fascinating premise: a lottery called AfterLife promises to randomly place people in suspended animation deep in the seas of the planet Bleak at the moment of death. Organic chips planted into their brains at birth record everything, and their lives are played back for billions of subscribers — who vote on whether or not they deserve a second chance. Everyone can be a judge, and anyone can be judged… or resurrected. Who needs God when you have social media?
On a desert planet, two boys meet, sparking a friendship that will change human society forever.

On the windswept world of Bleak, a string of murders lead a writer to a story with unbelievable ramifications.

One man survives the vicious attacks, but is left with a morbid fascination with death; the perfect candidate for the perilous job of working on a rig.

Welcome to the System. Here the concept of a god has been abandoned, and a new faith pervades: AfterLife, a social media platform that allows subscribers a chance at resurrection, based on the votes of other users.

So many Lives, forever interlinked, and one structure at the center of it all: the rig.
Adam Roberts calls The Rig "a tour de force: a darkly brilliant epic of life, death and huge drilling platforms."
The Rig will be published by Titan Books on May 8, 2018. It is 464 pages, priced at $14.95 in trade paperback and $8.99 for the digital edition. The great cover was designed by Julia Lloyd.