Birthday Reviews: Harry Harrison's "The Mothballed Spaceship"
Birthday Reviews: Harry Harrison's "The Mothballed Spaceship"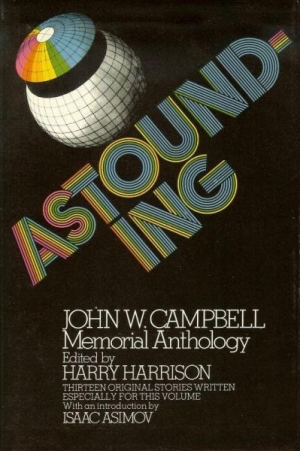 Harry Harrison was born on March 12, 1925 and died on August 15, 2012.
He is perhaps best known for his Stainless Steel Rat and Bill, the Galactic Hero series. Other series include The Hammer and the Cross, Deathworld, Stars and Stripes, and Eden. Before publishing science fiction Harrison worked as a comic book artist, often collaborating with Wallt Wood. In 1950, he left comic art to begin writing and editing, although he occasionally did return, and wrote the Flash Gordon newspaper strip in the 50s and 60s.
Harrison wrote the novel Make Room, Make Room, which served as the basis for the Nebula Award winning film Soylent Green. In collaboration with John Holt, he won the Italia Award for The Hammer and the Cross and the entire trilogy was nominated for a Sidewise Award. He was the Guest of Honor at ConFiction, the 1990 Worldcon. Harrison was inducted into the Science Fiction Hall of Fame in 2004 and was named a SFWA Grand Master in 2009. In addition to Holt, he has also collaborated with Robert Sheckley, David Bischoff, Jack C. Haldeman II, Marvin Minsky, and others.
With Brian W. Aldiss, Harrison edited several anthologies and published SF Horizons, the first serious journal of science fiction criticism. Harrison often made use of Esperanto in his fiction.
"The Mothballed Spaceship" was written for Astounding: John W. Campbell Memorial Anthology, which Harry Harrison edited. It was later reprinted in Harrison's collections The Best of Harry Harrison and Stainless Steel Visions. Set in the same universe as Harrison's Deathworld trilogy, the story was included in an omnibus edition of that series published by BenBella Books in 2005 (earlier omnibus editions of the trilogy do not include this story). In 1985, it was translated into Croatian for publication in the magazine Sirius.
Harrison provides a puzzle story with "The Mothballed Spaceship." A derelict space battleship has been found five millennia after it was abandoned, however its automatic defense systems are still active. Jason dinAlt, Kerk, and Meta have been hired to figure out how to get on board and take control of the ship, which has destroyed all other attempts to approach it, and are given thirty days to solve the problem.
After talking to the ship fails, Jason uses a combination of brute force tactics, including hurling rocks at the ship. After trying to figure out the password — using a basic algorithm which won't try all combinations in time — he figures out how to get on board the ship, which causes other problems. Eventually there's a rescue in the nick of time, although Harrison sets up the rescue earlier in the story.
Given how hackers use force algorithms to crack passwords on modern computers, the story seems oddly prescient while at the same time underselling the potential for a solution. Meta, who is Jason's romantic interest, mostly comes across as a way for Jason to explain what he is doing without talking to the audience, and when she shows her own initiative, Jason dismisses her interest, leading the reader to wonder what she sees in him.
Reviewed in  its original publication in the anthology Astounding: John W. Campbell Memorial Anthology, edited by Harry Harrison, Random House, 1973.
---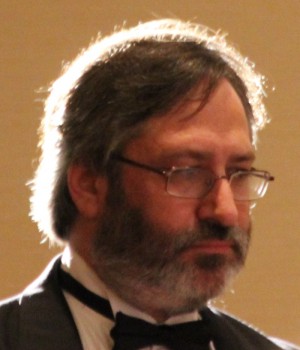 Steven H Silver is a fifteen-time Hugo Award nominee and was the publisher of the Hugo-nominated fanzine Argentus as well as the editor and publisher of ISFiC Press for 8 years. He has also edited books for DAW and NESFA Press. He began publishing short fiction in 2008 and his most recently published story is "Big White Men—Attack!" in Little Green Men—Attack! Steven has chaired the first Midwest Construction, Windycon three times, and the SFWA Nebula Conference 5 times, as well as serving as the Event Coordinator for SFWA. He was programming chair for Chicon 2000 and Vice Chair of Chicon 7. He has been the news editor for SF Site since 2002.