Goth Chick News: Color Me Shocked: Vegas Takes Escape Rooms to a New Level of Terror
Goth Chick News: Color Me Shocked: Vegas Takes Escape Rooms to a New Level of Terror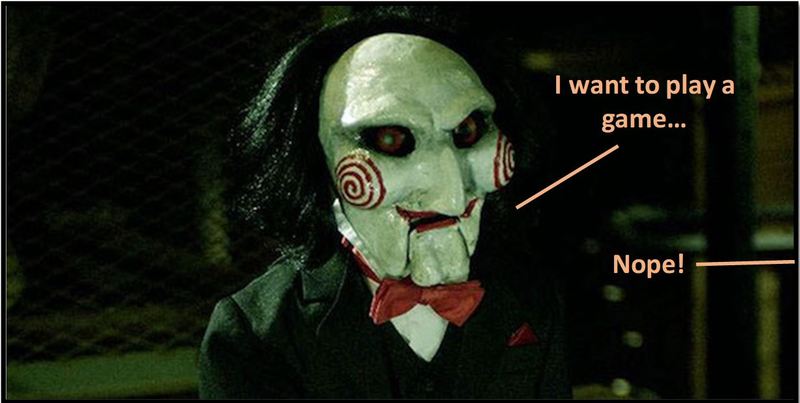 Escape rooms are definitely the latest thing in entertainment and if you haven't experienced one yet, there surely are multiple ones in your city to try. What started out as a way for haunted attractions to make money in the off-season has turned into a multi-million-dollar industry with permanent, year-round locations, and elaborate puzzles and sets.
The premise is simple: solve a series of puzzles, either with your group of mates or bunch of complete strangers, in the allocated time in order to "escape" a situation which ranges in dire-ness from low (heist jewels and get out before the police arrive) to high (find a key to get out of a lab before the zombie in the corner chews through its restraints and eats you). Most escape room experiences can be adjusted based on the age group of the participants and can be completely kid / family friendly.
But given the excesses Vegas is famous for, it should come as no surprise that the most extreme escape room I've encountered so far is in Sin City.
The Official Saw Escape Experience is now open in Las Vegas.
Jason Egan, the founder and creator of the yearly Halloween attraction Fright Dome at Circus Circus, is the mastermind behind the new attraction which is based on the Saw movie franchise. It opened on January 26.
The theatrics start the moment visitors pull onto the property. There is no signage pointing to the attraction, but instead look for a sign for Egan & Co. Meat Packing plant. After watching a video in the lobby about the "history" of the butcher, participants are given a flashlight and are instructed to make their way down the dimly lit hallway. That's when the "fun" begins.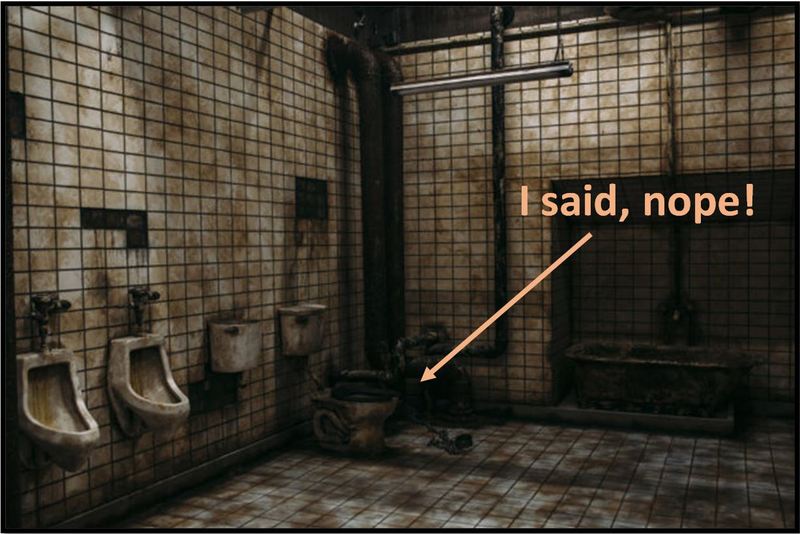 If you come here often you already know how I feel about films like Saw – I'm not a fan. This is due to the fact that in spite of my sincere appreciation for the horror industry, I don't consider getting extremely grossed out by realistic violence a form of entertainment. Still, I'm clearly alone in this respect since Saw and its many sequels make up one of the highest grossing horror movie franchises, which Egan thinks could draw many interested players.
The Official Saw Escape Experience features several themed rooms, which players progress through. Only when the puzzle is solved or the time in that room runs out can someone advance; players who don't solve a game-room puzzle still move on, but won't be able to obtain all the clues for the finale.
Egan views each room like it's a scene in a movie, building up to a final space, which is a replica of the bathroom heavily featured in the Saw films. "We knew we had to get that just right for the fans," Egan says. The attraction also features actual props from the movies along with voice recordings by Tobin Bell, who played Jigsaw.
"We went to the extreme," Egan says. "We take it right up to the line, but everything is completely safe."
Sure it is.
Therapy couch, here I come…
The overall experience takes around 90 minutes and is open Wednesdays – Sundays, 6pm – 11pm. You can book tickets at the official web site, which range from $50 to $60 per person. Believe it or not, there's also a Groupon.
Would you try this? Did you try this? Either way, post a comment and let us know your opinion or drop a line to sue@blackgate.com.