It's A Tragedy
It's A Tragedy
There was a time when genre in fiction writing wasn't quite the crowded mishmash of categories and sub-categories, and sub-sub-categories that we're faced with now, which in any case double in number with the use of the prefix "YA." There are so many that sometimes it gets difficult to decide which one you're writing – or reading for that matter.
But there does seem to be a traditional genre that really doesn't exist anymore: the tragedy. We've got most of the others, comedy, satire, the epic, we even have pastoral in the form of the popular song. It's tragedy that we're missing.
And I don't think tragedy has disappeared because it's really a dramatic genre. We not only still have drama in the traditional sense, but we also have modern versions of same in films and TV. Playwriting is really just an ancient form of scriptwriting.
Is it the definition?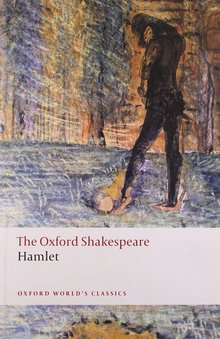 Critical writing on what constitutes a tragedy goes all the way back to Aristotle and his Poetics, but what we learned in high school sums it up: a protagonist suffers a "fall" (loss of status up to and including death) because of a "flaw" (usually hubris). The climax of the tragedy (the point at which the whole story is crystal clear for protagonist and audience alike) results in catharsis (the release of emotion, often pity and/or terror). Aristotle discusses form as well as content, but we don't need to go into that here.
The bigger the fall, the bigger the tragedy, which is why, up until the modern era, the tragic hero was usually a king, prince, etc. Not usually a queen, princess, etc. In order to fall from a high place, you've got to be in a high place, and there just wasn't much of that going around for women.
[Aside, there were a number of Greek tragedies that had women as central characters, but I maintain that there's a difference between a tragic fall and unpleasant punishment. Check the Amazon synopsis of Medea; it's all about Jason.]
For those of us who went to school in North America, the tragedies we're most familiar with are Shakespeare's (King Lear, Hamlet, Macbeth, etc.) and Sophocles' (The Theban Plays). All of which fall in with Aristotle. So why nothing more recent? What happened to classical tragedy? Was it a victim of the guillotine? With democracy making the social  playing field a bit more level, is the traditional tragic fall simply a thing of the past?
Consider Tom Stoppard's definition of tragedy: "the bad end unhappily, the good unluckily."
---
Violette Malan is the author of the Dhulyn and Parno series of sword and sorcery adventures (now available in omnibus editions), as well as the Mirror Lands series of primary world fantasies. As VM Escalada, she writes the Faraman Prophecy series. Book One, Halls of Law, is available now. Find her on Facebook and follow her on Twitter @VioletteMalan.