Goth Chick News: King Kong Goes to Broadway
Goth Chick News: King Kong Goes to Broadway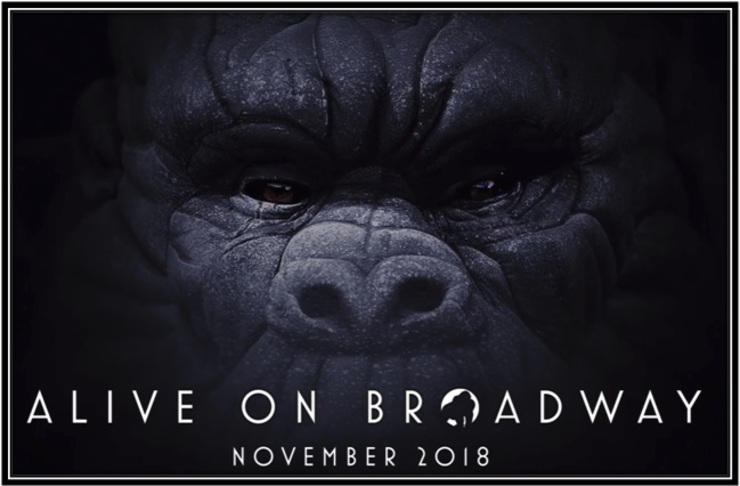 Hot on the heels of Universal putting an end to the whole concept of reinventing their classic movie monsters via a Dark Universe, one larger-than-life character seems to be enjoying a fairly successful renaissance.
Kong: Skull Island, which was released in March of this year, was considered a moderate box office success and generated enough revenue to keep plans on track for follow-on films. Universal also added a new attraction to the Orlando theme park in the form of Skull Island: Reign of Kong, which as of October when I visited, still required a fast-pass to avoid a nearly 2-hour wait. And it was awesome.
So far, so good.
But the most exciting news is coming out of the city which is most famously associated with the big guy himself, in the form of King Kong: Alive on Broadway.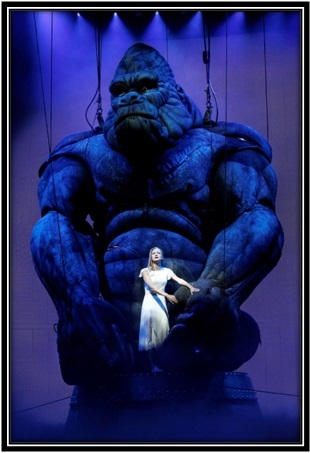 Now before you roll your eyes at the idea of another great storyline being force-fitted into a musical stage production (anyone remember Lestat: The Musical? No of course not…), this idea has been test run for some time.
Global Creatures, the Australian production company behind animatronic touring shows like "Walking With Dinosaurs," created the original stage effects for the Melbourne, Australia production which opened in June, 2013 and enjoyed a wildly successful run for nearly a year. As you can imagine, a large part of the draw was the highly sophisticated animatronic/marionette hybrid Kong controlled by the integration of hydraulics, automation and the manual manipulation from a team of puppeteer/aerialists. A group of 35 on-stage and off-stage puppeteers worked to manipulate the large-scale puppet with several puppeteers positioned on swinging trapezes and others launching themselves as counterweights off the puppet's shoulders to raise Kong's massive arms as he ran and swiped at planes during the performance.
And if that isn't enough blockbuster for you, Kong Kong: Alive on Broadway has a Harry Potter connection:
From Jack Thorne, the acclaimed writer of Harry Potter and the Cursed Child, comes a thrilling theatrical take on the world's most epic modern myth. Directed and choreographed by Olivier Award winner Drew McOnie, with an electrifying new score by Marius de Vries (La La Land) and Eddie Perfect (Strictly Ballroom The Musical), King Kong comes alive on Broadway through an innovative mix of robotics, puppetry and stagecraft. Follow an ambitious young actress and a maverick filmmaker as they voyage from the bustling streets of 1930s New York to an uncharted island to capture the greatest wonder the world has ever seen. At the center of this 21st-century reimagining: a 2,000-pound gorilla brought roaring to life by a team of seamlessly integrated artists and technicians. Don't miss this larger-than-life encounter with a legend that's always been too big to contain.
So, though we may never see Johnny Depp as the Invisible Man, or Angelina Jolie as the Bride of Frankenstein, and we can only hope Tom Cruise's Nick Morton is permanently mummified, at least there is one classic monster to look forward to…
Tickets are already on sale for the November, 2018 opening run of King Kong: Alive on Broadway.