New Treasures: Above the Timberline by Gregory Manchess
New Treasures: Above the Timberline by Gregory Manchess
One of the most interesting review copies to land on my desk in the past six months is Gregory Manchess' debut novel Above the Timberline, a postapocalyptic arctic fantasy with zepplins, lost cities, and a whole lot of adventure.
Manchess is best known as a painter. His work has appeared in feature and covers for National Geographic Magazine, Time, Atlantic Monthly, The Smithsonian, as well as numerous commissions for stamps by the US Postal Service. Above the Timberline, a 240-page hardcover, is his first novel, and it is gorgeously illustrated on every page. The art, in fact, is crucial to the tale.
And what a tale! In hi feature review at Locus, Paul Di Filippo calls it "A spectacular success… [a] postapocalyptic arctic dieselpunk love story with polar bears and a hint of Indiana Jones." It was published by Saga Press on October 24. Here's a closer look at some of that gorgeous interior art.
[Click the images for bigger versions.]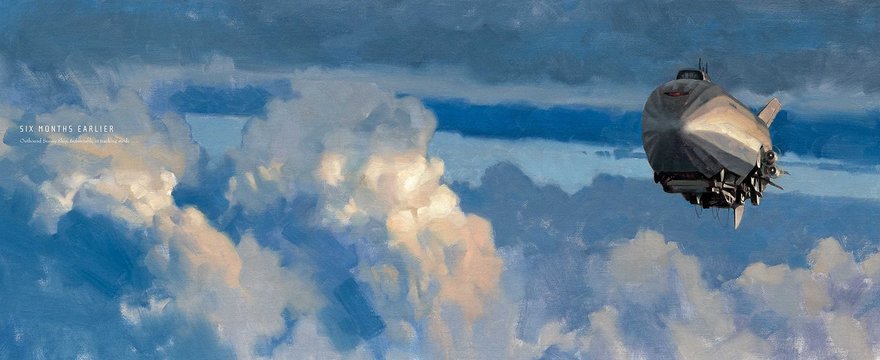 Here's Paul:
It's a spectacular success… The book might be most succinctly described as "postapocalyptic arctic dieselpunk love story with polar bears and a hint of Indiana Jones." If that notion doesn't get your engines racing, then your sense of wonder has passed its sell-by date… Our novel kicks off in stellar hook fashion, featuring a battle between two airships above a polar zone known as the Waste. One ship is on an innocent scientific expedition to find a mysterious lost city; the other is under the command of a jealous rival. The rival opens fire. From the doomed innocent ship, in a small prop plane, escapes the archaeologist adventurer Galen Singleton. He crashes out of reach of his pursuers. Then we cut away from his fate – although excerpts from Galen's journal will continue to crop up to enlighten us.

We cut to an outpost of civilization in the arctic realm, Crescent City. There we meet Galen's wife and their seventeen-year-old son, Wes. We also get the backstory on this venue. The year is 3518, and over a thousand years ago the Earth underwent a geo-astronomical catastrophe: the magnetic poles reversed, plate tectonics went crazy, and continents slid around like pancakes on a buttered griddle. All of mankind's accomplishments were buried and lost, but humanity has rebounded to a kind of dieselpunk level of tech. But scavengers still relish digging up artifacts from the lost era. The Waste contains many enticing sites…

[For] a debut novelist, Manchess exhibits a keen sense of plotting and a respectable journeyman's skill at worldbuilding. His tale exhibits the kind of vigor and respectful nod towards favored old tropes that Philip Jose Farmer's homages always showed. The family dynamic between the nicely rendered father and son is believable and satisfying, as is the nascent love affair between Wes and Linea. And although Wilkes is offstage for most of the book, he serves as a suitably vile villain at the climax.

But what about the boldly painted art? It's majestic and captivating, often serving to deliver story details in a silent way that supplements the wordage. If you can imagine the hard-edged fantastic naturalism of James Gurney and Ralph McQuarrie combined with the more impressionistic style of John Berkey, you'll have a rough idea of Manchess's prowess. He deploys a good mix of single-page images and glorious double-page spreads that can go from intimate to intimidatingly widescreen. One could almost ignore the text and still get a coherent – albeit diminished – story from the art alone. Together, they pack a killer punch.
Read his complete review here.
And here's a few more art samples. Click to embiggen.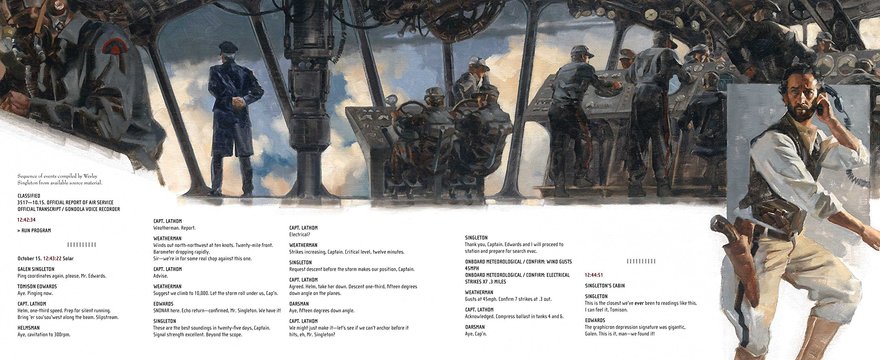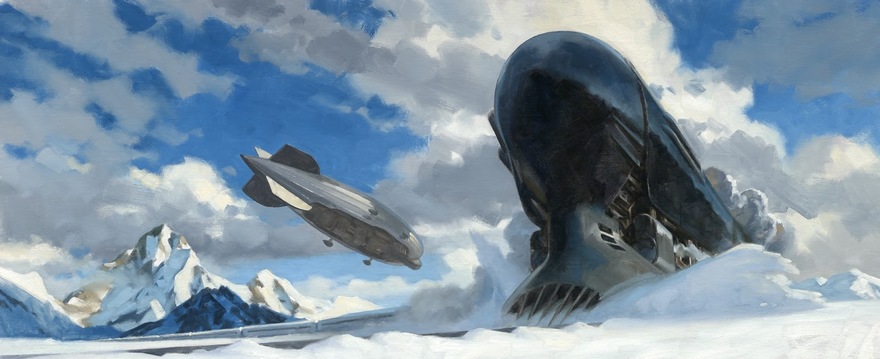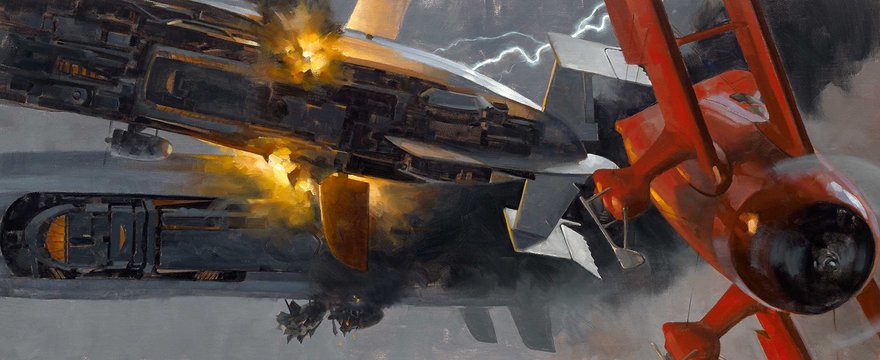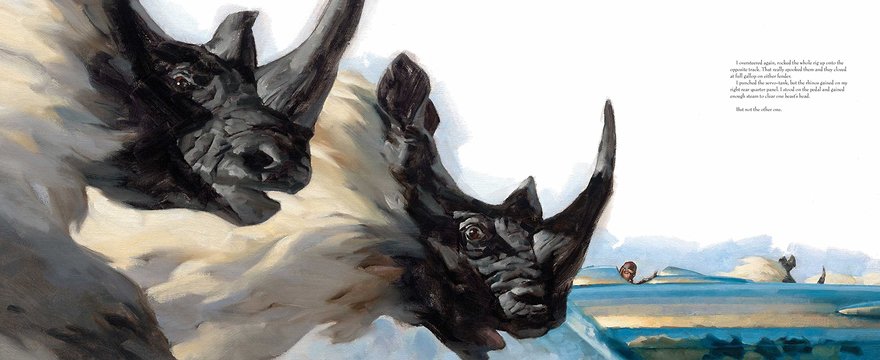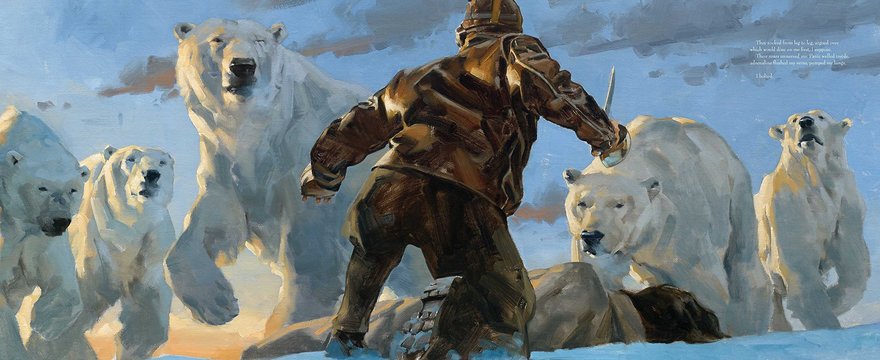 Above the TImberline was published by Saga Press on October 24, 2017. It is 240 pages, priced at $29.99 in hardcover, and $14.99 for the digital edition. Watch a 1-hour YouTube video of Greg producing some of the interior art here.
See all of our recent New Treasures here.