Goth Chick News: In Hollywood, Dead Is Sometimes Better…
Goth Chick News: In Hollywood, Dead Is Sometimes Better…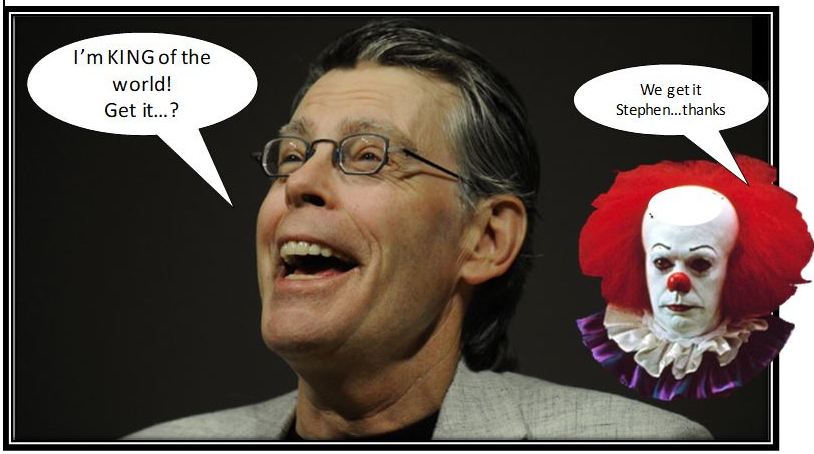 As we have observed for many years now, what's old is new again: for movies, TV and most assuredly for Mr. Stephen King.
King is enjoying a massive renaissance that started with his first post-addiction novel Doctor Sleep in 2013 then juggernauted straight into his detective novels (The Bill Hodges Trilogy) and seems to have culminated in King now taking over both the big and small screens.
The elder statesman of horror is back with a serious vengeance.
In the wake of IT floating into theaters this summer, interest began swirling around reimaging almost all of King's novels for the screen, but specifically around refreshing his 1983 novel Pet Sematary, previously adapted by Mary Lambert in 1989. We learned this week from Deadline that Dennis Widmyer and Kevin Kolsch, the writing/directing duo behind 2014's fantasy-horror flick Starry Eyes, have been tapped to bring Pet Sematary back to life in theaters.
Don't remember the first go-round starring Dale Midkiff, Denise Crosby and Fred Gwynne? Check it out…
The story was inspired by actual events experienced by King which occurred while he was living in Orington, Maine with his family. King recalled that while there, his daughter's cat was killed on the highway and much of Ellie Creed's emotional outburst in the film was taken directly from King's own grief-stricken daughter. King also remembered that once, his youngest son (author Owen King) had nearly run into the road while a truck was speeding down it, much like Gage does in the film. King would himself suffer a similar accident some years later, when he was struck by a minivan while walking on the shoulder of Route 5, in Lovell, Maine. The character of Jud Crandall (Fred Gwynne) was based on the elderly neighbor that lived across the road from King and there was an actual pet cemetery in the woods behind the King house, which became the inspiration for the one in the novel.
Creepy.
Personally, I always thought Pet Sematary was one of King's darkest and most "hopeless" stories, being that it dealt with tragedy upon tragedy and the desperation of grief. The original film was too campy to truly capture this and I'm almost worried that a remake will be too realistic and do the story too much justice.
I mean, would it really be "entertainment" if it did?
Guess we can always hope the remake will include another catchy theme song to lighten the mood…
 Filming has not started and a release date has not yet been named. Stay tuned.
Have a question or comment? Post it here or drop a line to sue@blackgate.com.