New Treasures: Mars One by Jonathan Maberry
New Treasures: Mars One by Jonathan Maberry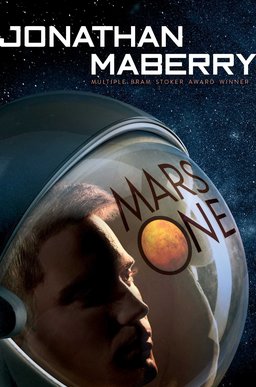 Wait a minute — didn't I just write about a new Jonathan Maberry novel last month? As a matter of fact I did — his new Joe Ledger novel, Dogs of War. And here he is again with Mars One, a brand new SF novel about a teen and his family colonizing Mars. You can say one thing about Maberry… the guy clearly doesn't waste his time resting.
Go on the adventure of a lifetime with a teen and his family after they are selected to colonize Mars in this thrilling new novel from multiple Bram Stoker Award–winning author Jonathan Maberry.

Tristan has known that he and his family were going to be on the first mission to colonize Mars since he was twelve years old, and he has been training ever since. However, knowing that he would be leaving for Mars with no plan to return didn't stop him from falling in love with Izzy.

But now, at sixteen, it's time to leave Earth, and he's forced to face what he must leave behind in exchange for an uncertain future. When the news hits that another ship is already headed to colonize Mars, and the NeoLuddite terrorist group begins threatening the Mars One project, the mission's purpose is called into question. Is this all worth it?
Our previous coverage of Jonathan Maberry includes:
Deadlands: Ghostwalkers
Dogs of War
Aliens: Bug Hunt edited by Jonathan Maberry
The Top Ten Books I Read in 2016 by Brandon Crilly

Mars One was published by Simon & Schuster on April 4th. It is 435 pages, priced at $17.99 in trade paperback and $10.99 for the digital edition. The cover was designed by Laurent Linn.
See all of our coverage of the best in new fantasy here.