GeekDad Selects the Best Tabletop Games of 2016
GeekDad Selects the Best Tabletop Games of 2016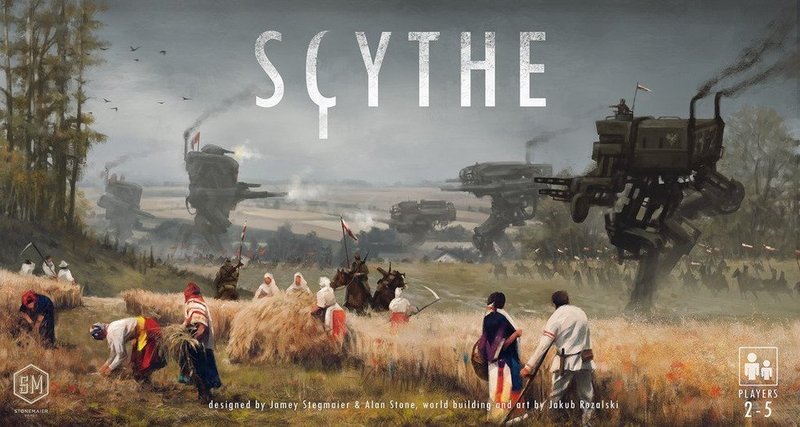 2016 wasn't all about novels, anthologies, and collections. No no no no. There were also some terrific board games released last year, many of which are worth celebrating.
How do we know? Because game blog GeekDad tells us so! Especially in their year-end wrap-up on the Best Tabletop Games of 2016. Dave Banks kicks it off with his thoughts on the new steampunk release Scythe, which he selects as his Best Game of 2016.
When you open the box, there's a lot there. A big rulebook and lots and lots of bits and boards and… it's a little overwhelming. But then you get a turn or two into Scythe and realize it's elegantly simple. Yes, there are a lot of choices to make and many paths to victory, but Scythe delivers on all the hype that surrounded the game. And it has incredibly amazing artwork that shows a steampunk-edged alternative universe that is, literally, jaw droppingly gorgeous. But the gameplay is just as wonderful. And clever. And fun, which makes Scythe my game of the year.
Scythe was released by Stonemaier Games; it's a Kickstarter-funded project that raised $1.3 million on a $33,000 goal.
Rob Huddleston selects the smash hit Star Wars: Rebellion, currently unavailable for love or money, as the Best Licensed Game of 2016.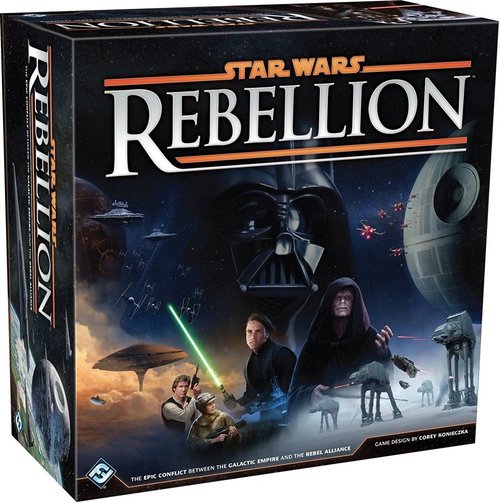 Star Wars: Rebellion was released by Fantasy Flight Games.
I've been a fan of the work Fantasy Flight Games has been doing with their Star Wars license since I first got my hands on X-Wing Miniatures. I've enjoyed Armada and Imperial Assault as well, but Rebellion is the most downright fun of all of them. A more traditional board game than the others (and, thankfully, there's nothing to collect), the two-player game pits a player as the Rebels against, obviously, the other player as the Empire. The Rebels simply need to keep the location of their hidden base secret long enough to outlast the Imperials before they can do enough destruction… like blowing up a planet with the Death Star. The miniatures in the game are great, and it really lets you live out your favorite moments of the original trilogy. As of this writing, it appears that the game is sold out on Amazon but might be available elsewhere, or it will almost certainly be back in stock soon.
And Jonathan Liu selects the Pathfinder Adventure Card Game: Wrath of the Righteous (Paizo) as Best Comfort Food.
I know what you're thinking: PACG was on the list last year. And the year before that. Well, as long as Paizo keeps making them, I'm gonna keep playing them. My group started the Wrath of the Righteous set last November, and finally wrapped it up a year later, logging about 30 plays in this calendar year. We've since moved onto Mummy's Mask, but Wrath was a really fun adventure, and you can read all about it here.
See the complete list of Top Games of the Year here.
Interested in seeing more of the Best of 2016? Black Gate has you covered. Here's our picks for the top lists so far.
Amazon Selects the Best Books of 2016
Kirkus Selects the Best Science Fiction and Fantasy of 2016
Barnes & Noble Sci-Fi & Fantasy Blog Selects the Best Novels of 2016
Barnes & Noble Sci-Fi & Fantasy Blog Selects the Best Horror Books of 2016
Barnes & Noble Sci-Fi & Fantasy Blog Selects the Best Collections and Anthologies of 2016
See all our recent Game coverage here.