Always Winter, Never Christmas?
Always Winter, Never Christmas?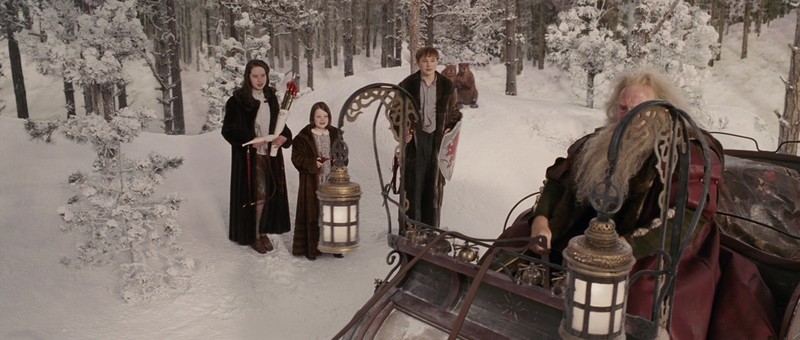 Just a short post this week, since I'm sure we all want to get back to our holiday celebrations.
And speaking of which, I'm sure that everyone who remembers The Lion, the Witch, and the Wardrobe as well as I do knows where today's title comes from. The first time that Lucy finds herself in in Narnia, she meets Tumnus the faun, who tells her that because of the power of the White Queen, in Narnia it's always winter, but never Christmas.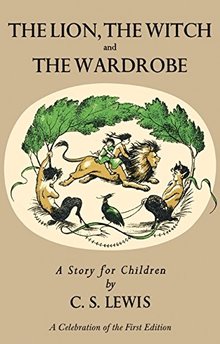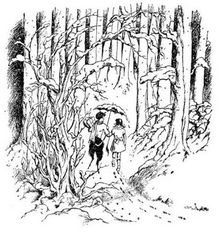 I know that when I first read the book as a child, I fully agreed with Tumnus that this was a tragedy of epic proportions, and I was more than a little relieved when, later in the narrative, Father Christmas appears with presents for the children, and their allies, Mr. and Mrs. Beaver.
So focused was I on this happy circumstance, that it didn't occur to me until I was in university and writing a paper comparing The Chronicles of Narnia with The Hobbit as literature for children, that Narnia was not a Christian culture.
In other words, there would be no Christ, and therefore no Christmas, and further, no Father Christmas. Whether it was winter or not.
It's true that the Chronicles are a Christian allegory – if Aslan isn't a Christ figure, he's not even a lion – but however strong the allegory, it still doesn't give Narnia Christianity. We can't even say that Father Christmas appears because of the children, since the Beavers are obviously well-acquainted with him, and receive gifts as well.
So does this mean that CS Lewis made a mistake? Well, yes. I think so. Maybe he didn't know at first that he was going to write a series. Or maybe he did it on purpose, knowing that it would capture the imagination of the young audience the books were intended for.
In any case, we do have Christmas, and whether you're a Christian or not, I wish you strength and length of days.
---
Violette Malan is the author of the Dhulyn and Parno series of sword and sorcery adventures (now available in omnibus editions), as well as the Mirror Lands series of primary world fantasies. As VM Escalada, she writes the upcoming Faraman Prophecy series. Find her on Facebook and follow her on Twitter @VioletteMalan.