No Adaptations?
No Adaptations?
Lately I've been looking at adaptations, both novel-to-movie, and novel or movie to TV series. I been talking about them in terms of what I thought was successfully done, and occasionally pointed at my favourites. In their comments people observed that while they agreed, for the most part, with my suggestions, they had suggestions of their own. All of us had to admit, however, that we were sometimes unfamiliar with either the source work, or the adaptation, or even both.
Have a look for yourself, here, and here.
One of the things I didn't look at was movies or TV series adapted from story cycles, or from book series. The most successful of the latter has to be the Bond franchise, from the novels by Ian Fleming. How many movies have been made? 26? 27? Edgar Rice Burroughs' character Tarzan has appeared in both movies and TV series. It seems there's a new Tarzan film every 20 years or so, but none have been as successful as the Johnny Weismuller/Margaret O'Sullivan films of the 1930's and 40's. Do we need to mention Perry Mason?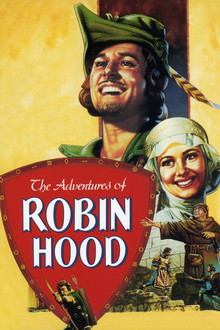 Then there's Robin Hood, another character who appears regularly in movies and TV. The best in my opinion is still The Adventures of Robin Hood, starring Errol Flynn in the title role, and featuring Basil Rathbone, Claude Rains and Olivia de Havilland. As a child I loved the TV series featuring Richard Greene. I can even tolerate Robin Hood Prince of Thieves, despite the silly title and the wobbly accents, but I admit it's mostly because of Morgan Freeman ("I have fulfilled my vow") and Alan Rickman ("With a spoon!"). If I can paraphrase Tanya Huff's comment on the film version of The Hobbit, "If you don't think of it as Robin Hood, you'll enjoy it."
I thought Master and Commander was a good adaptation of the complex series of novels by Patrick O'Brian, and I would have liked to see more. There's the films based on the OZ Books by L. Frank Baum (why has there never been a TV series? Or was there an animated one?). Hercules has also been a popular character on both the big and small screen.
Then there's the mini-series. Many people have thought that this format is the most successful way to adapt novels to the screen. The adaptation of Stephen King's The Stand comes to mind, as does IT, and there's also Roots (Alex Hailey), which started off the whole mini-series phenomenon along with Shogun (James Clavell).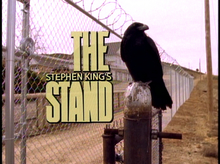 But what about adaptations that weren't successful? Flash, adapted by George MacDonald Fraser from his own novels, gets a down-check in the comments to my novel-to-film adaptations. While I thought the mini-series of The Stand was successful, I don't think the same can be said of The Shining. I think most people agree that the Kubrick film was superior.
I mentioned The Hobbit movie above, ("If you don't think of it as The Hobbit . . . ) and here I have to recuse myself, because I never got around to seeing the film(s), in part because of the negative reaction I saw everywhere.  Same thing with Dune (1984). By the time I got around to seeing it, it had already disappeared from theatres. I understand there was a mini-series (2000), but I've heard nothing about it one way or another.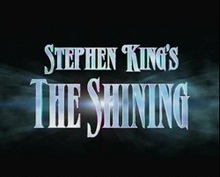 I did think the LOTR films were successfully adapted, though of course not everyone agrees. One of the worst adaptations I've ever seen is the movie Troy, based on Homer's Illiad. At least, I think it was. With all that wooden acting and dull dialogue it's hard to be sure.
And speaking of wooden acting: Conan the Barbarian anyone?
---
Violette Malan is the author of the Dhulyn and Parno series of sword and sorcery adventures (now available in omnibus editions), as well as the Mirror Lands series of primary world fantasies. As VM Escalada, she writes the upcoming Faraman Prophecy series. Find her on Facebook and follow her on Twitter @VioletteMalan.