Jonathan Strahan on the Best Short Novels of 2016
Jonathan Strahan on the Best Short Novels of 2016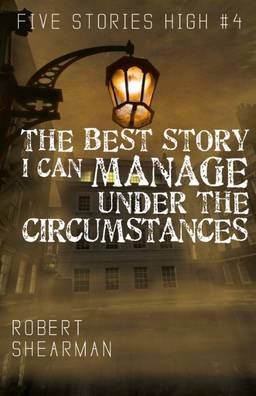 Jonathan Strahan used to edit a marvelous anthology series for the Science Fiction Book Club called Best Short Novels. He published four volumes, from 2004-2007. On his Coode Street website yesterday, Jonathan published "An Imaginary List" of his picks for a 2016 volume.
I was pondering what I'd put into my old Best Short Novels series, if I was still editing it for someone today. After a bit of reflection I came up with the following list. I wasn't restricted to Hugo length requirements, so one story is actually a long novelette, but this list would still come close to 200,000 words which is about right for the old series.
Here's his selections for the ten best short novels of 2016, including five entries from the new Tor.com novella line, two from collections, and one each from Asimov's SF and F&SF.
The Dream Quest of Vellitt Boe, Kij Johnson (Tor)
The Ballad of Black Tom, Victor LaValle (Tor)
Every Heart A Doorway, Seanan McGuire (Tor)
This Census-taker, China Mieville (Del Rey)
"The Charge and the Storm," An Owomoyela (Asimov's)
The Devil You Know, K.J. Parker (Tor)
The Iron Tactician, Alastair Reynolds (Newcon)
The Best Story I Can Manage, Robert Shearman (Five Storeys High)
"The Vanishing Kind," Lavie Tidhar (F&SF)
A Taste of Honey, Kai Ashante Wilson (Tor)
We discussed Jonathan's Best Short Novels series in a feature earlier this year, and we covered the latest from Tor.com here.
See Jonthan's complete post here.