In 500 Words or Less: An Inheritance of Ashes is Absolutely Friggin' Awesome
In 500 Words or Less: An Inheritance of Ashes is Absolutely Friggin' Awesome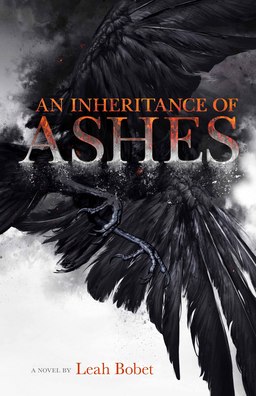 An Inheritance of Ashes
By Leah Bobet
Clarion Books (400 pages, $9.98 in paperback/$9.99 digital, October 11, 2016)
The more I write, the harder it is for a novel to really get me excited.
Holy gods did Leah Bobet pull that off with An Inheritance of Ashes.
Though it won the Sunburst Award in the Young Adult category (and a bunch of other accolades) Inheritance has the darkness and intensity of an adult novel, much like The Hunger Games except much better written. The story opens with conflict, as young Hallie is forced to say goodbye to her uncle Matthias, who is finally being forced from their family's farm and his ongoing feud with Hallie's father. Flashforward eight years and Hallie is in a similar feud with her sister Marthe, as they struggle to survive in the post-apocalyptic world outside ruined Detroit. (Sidebar: it took me a while to realize Inheritance takes place in a world that once had advanced technology, and even longer to realize it's actually our world — that's how masterfully subtle Leah's writing is, and how engaging her characters are.)
The feud between Hallie and Marthe perfectly captures the type of conflict you have when two loved ones are so afraid of disappointing or losing the other that they hold everything in, and then let the wound fester not because they hate each other, but because they love each other more than anything. But there is so much more to this novel than just that core relationship. There's the cloud of a recent war against Twisted Things from another dimension, which claimed Marthe's husband and crippled so many others. You have Heron, veteran of that conflict and secretly in possession of the weapon used to kill the Wicked God, which the military would kill to possess. How the world collapsed before the war is a mystery all its own. And every prominent side character captures your heart in different ways as they try to keep their community alive — because Inheritance is really a story about community coming together in the wake of devastation, to push back the darkness and survive despite pain, loss and disagreement.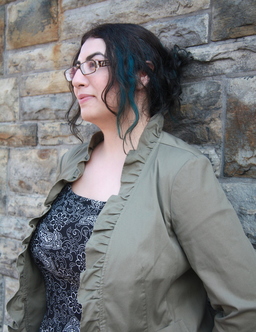 An Inheritance of Ashes is one of those novels where you root for the characters throughout, gasp when it looks like someone is going to die, and jump when something unexpected happens. Leah is one of the most masterful authors I have ever read when it comes to drawing you in and toying with your emotions — and I do not say that lightly. Nothing is what it seems in this novel, every character is full of surprises, and there had better be a sequel or something else written in this world. Not necessarily right away, but at some point. I'll beg if I have to, Leah.
In the meantime, if you have a book budget for the holidays, the first thing you should pick up is An Inheritance of Ashes. 
(Stay tuned for my next post in two weeks, where I'll be interviewing Leah about Inheritance and her other work! In the meantime, check out her website: leahbobet.com)
---
An Ottawa teacher by day, Brandon has been published work in On Spec, Third Flatiron Anthologies, and elsewhere. His next short story, "Blaze-of-Glory Shoes," will be published in The 2017 Young Explorer's Adventure Guide on December 1. Learn more at brandoncrilly.wordpress.com or on Twitter: @B_Crilly