The 2016 British Fantasy Awards Winners
The 2016 British Fantasy Awards Winners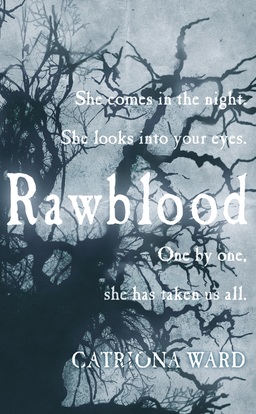 The winners of the 2016 British Fantasy Awards have been announced by the British Fantasy Society. Tea and crumpets for everyone!
Since we forgot to report on the nominees three months ago, we'll make up for it here by listing both the winners and the nominees in each category. Ready? Here we go.
Best Fantasy Novel — The Robert Holdstock Award
Uprooted, Naomi Novik (Macmillan)
Half a War, Joe Abercrombie (Harper Voyager)
Sorcerer to the Crown, Zen Cho (Macmillan)
Signal to Noise, Silvia Moreno-Garcia (Solaris)
Guns of the Dawn, Adrian Tchaikovsky (Tor)
The Iron Ghost, Jen Williams (Headline)
Best Horror Novel — The August Derleth Award
Rawblood, Catriona Ward (Weidenfeld & Nicholson)
Welcome to Night Vale, Joseph Fink & Jeffrey Cranor (Orbit)
The Silence, Tim Lebbon (Titan)
A Cold Silence, Alison Littlewood (Jo Fletcher)
Lost Girl, Adam Nevill (Pan)
The Death House, Sarah Pinborough (Gollancz)
Rawblood, Catriona Ward (Weidenfeld & Nicholson)
Best Novella
The Pauper Prince and the Eucalyptus Jinn, Usman T. Malik (Tor.com)

Witches of Lytchford, Paul Cornell (Tor.com)
The Bureau of Them, Cate Gardner (Spectral)
Albion Fay, Mark Morris (Spectral)
Binti, Nnedi Okorafor (Tor.com)
Best Short Fiction
"Fabulous Beasts," Priya Sharma (Tor.com 7/27/15 )

"When the Moon Man Knocks," Cate Gardner (Black Static 10-11/15)
Strange Creation, Frances Kay (Tenebris Nyxies)
"The Blue Room," V.H. Leslie (Skein and Bone)
"Dirt Land," Ralph Robert Moore (Black Static 11-12/15)
"Hippocampus," Adam Nevill (Terror Tales of the Ocean)
Best Collection
Ghost Summer: Stories, Tananarive Due (Prime)

Probably Monsters, Ray Cluley (ChiZine)
The Stars Seem So Far Away, Margrét Helgadóttir (Fox Spirit)
Monsters, Paul Kane (The Alchemy Press)
Scar City, Joel Lane (Eibonvale)
Skein and Bone, V.H. Leslie (Undertow)
Best Anthology
The Doll Collection, Ellen Datlow, ed. (Tor)

African Monsters, Margrét Helgadóttir & Jo Thomas, eds. (Fox Spirit)
Best British Horror 2015, Johnny Mains, ed. (Salt)
The 2nd Spectral Book of Horror Stories, Mark Morris, ed. (Spectral)
Aickman's Heirs, Simon Strantzas, ed. (Undertow)
Best Independent Press
Angry Robot (Marc Gascoigne)

The Alchemy Press (Peter Coleborn and Jan Edwards)
Fox Spirit (Adele Wearing)
Newcon (Ian Whates)
Best Non-Fiction
Letters to Tiptree, Alexandra Pierce & Alisa Krasnostein, ed. (Twelfth Planet)

Fantasy-Faction, Marc Aplin & Jennie Ivins, eds. (Fantasy-Faction)
The Art of Horror: An Illustrated History, Stephen Jones, ed. (Applause Theater & Cinema)
Ginger Nuts of Horror, Jim McLeod, ed. (gingernutsofhorror.com)
Matrilines, Kari Sperring (Strange Horizons)
King for a Year, Mark West, ed. (kingreviews2015.blogspot.com)
Best Magazine / Periodical
Beneath Ceasless Skies

Black Static
Holdfast Magazine
Interzone
Best Artist
Julie Dillon

Ben Baldwin
Vincent Chong
Evelinn Enoksen
Sarah Anne Langton
Jeffrey Alan Love
Best Comic / Graphic Novel
Bitch Planet (#2-5), Kelly Sue DeConnick, Valentine De Landro, Robert Wilson IV & Cris Peter (Image)

Red Sonja (#14-18), Gail Simone & Walter Geovani (Dynamite)
Nimona, Noelle Stevenson (HarperTeen)
Saga (#25-32), Brian K. Vaughan & Fiona Staples (Image)
Ms. Marvel, Vol 2: Generation Why, G. Willow Wilson, Jacob Wyatt & Adrian Alphona (Marvel)
Best Film/Television Production
Jonathan Strange & Mr Norrell

Inside No. 9: The Trial of Elizabeth Gadge
Jessica Jones: "AKA WWJD?"
Mad Max: Fury Road
Midwinter of the Spirit
Star Wars: The Force Awakens
Best Newcomer — The Sydney J. Bounds Award
Zen Cho for Sorcerer to the Crown (Macmillan)

Becky Chambers for The Long Way to a Small Angry Planet (Hodder & Stoughton)
Peter Newman for The Vagrant (HarperVoyager)
Steven Poore for The Heir to the North (Kristell Ink)
Marc Turner for When the Heavens Fall (Titan)
The British Fantasy Awards have been given out every year since 1972, when Michael Moorcock received the first award for his novel The Knight of Swords. Back then it was called the August Derleth Fantasy Award, and was only given to novels. As the BFS grew, the awards began to widen their scope, adding categories for Best Short Story, Small Press, Art, Comics, Film, and more. In 2012, the best novel category was divided into best horror novel (the August Derleth Award) and best fantasy novel (the Robert Holdstock Award).
Four nominees in each category were decided by the votes of BFS members, and up to two further nominees in each category were added by the award juries.
The winners are decided by juries. The British Fantasy Society committee also gives out the Karl Edward Wagner Award. The awards are administered by Stephen Theaker, and the winners were announced at the awards banquet at FantasyCon 2016 in Scarborough on September 25 2016.
See last year's winners here.
See complete details on the nominees at the BFS website.