Tin House 64, the Summer Reading Issue, Now Available
Tin House 64, the Summer Reading Issue, Now Available
Tin House is an American literary magazine, showcasing fiction and poetry from new and established writers. The magazine was founded in 1999, and has published fiction by Stephen King, Kelly Link, Jonathan Lethem, David Foster Wallace, and many others. The 2016 Summer Reading issue is huge — 224 pages — and filled with fiction. There are 11 stories, including five in translation, and an excerpt from the dark environmental thriller Marrow Island by Alexis M. Smith.
In his Editor's Note, Rob Spillman gives us a sneak peek at the contents.
Booksellers like the ones I met in Denver challenge us to keep seeking out the most exciting and thoughtful work by new and established writers from all over the world, and because of them we're confident there is an audience for their work. In this issue we're proud to bring you five fabulous translations, among them Dorthe Nors's "By Sydvest Station," translated from the Danish by Misha Hoekstra, and Jean-Philippe Toussaint's "The Dress of Honey," translated from the French by Edward Gauvin. Alexis M. Smith's debut novel, Glaciers, was an indie sensation, and here we feature an excerpt from her follow-up, Marrow Island. Smith is joined by other indie darlings, Deb Olin Unferth, Josh Weil, and Saša Stanišic, as well as esteemed poets Dorianne Laux and John Ashbery, who return to our pages. We're also happy to welcome new-to-us poets Anna Journey and Sam Riviere.
Here's a look at the complete Table of Contents.
[Click any of the images for bigger versions.]
Hmm…. a four-page TOC. That's always a promising sign.
Tin House does occasionally publish genre fiction, including fantasy and horror, but they don't announce it in advance… which keeps readers on their toes. Their interior art I also find does an excellent job of selling the stories. Here's the double-page spread for Michael Braunschweig's "The Tsuchinoko," which is teased in the Table of Contents thusly:
It may have accidentally come here in a shipping container….
The photo is by Image Source Plus/Alamy Stock Photo.
And here's the spread for the excerpt from Alexis M. Smith's post-disaster novel Marrow Island (photo by Jarred Decker).
And finally, here's the interior art for Sean Ennis' maybe-UFO tale "Visitation" (photo by Ddemidchik/Twenty20).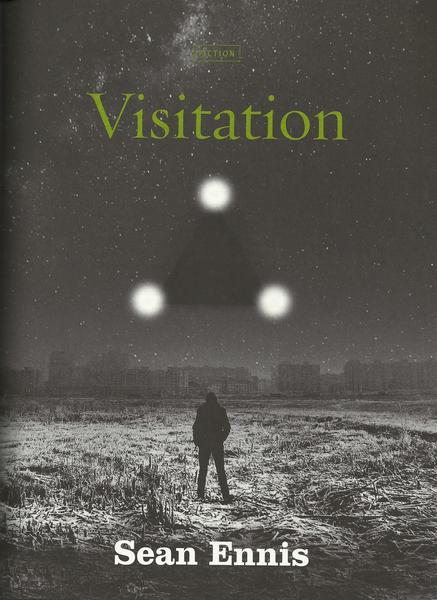 Like all good magazines, the Summer issue of Tin House is also filled with plenty of interesting features, including Lost and Found, a 16-page book review column of old books (like William Shirer's The Rise and Fall of the Third Reich and Ann Petry's 1946 novel of the Harlem Renaissance, The Street), and a look at 19th Century punk rocker John Claire.
See the complete contents of the issue here.
Tin House is edited by Rob Spillman. Print subscriptions are $34.95 for four issues; single issues are available for $12.95, and in multiple digital formats for $9.99. Purchase subscriptions and back issues at the website. The cover this month is by Kevin Sloan.
We last covered Tin House with issue #64, the 2015 Summer Fiction issue.
See our Late June Fantasy Magazine Rack here, and all of our recent Magazine coverage here.