Barnes & Noble on 7 Essential New Sci-Fi & Fantasy Short Story Collections
Barnes & Noble on 7 Essential New Sci-Fi & Fantasy Short Story Collections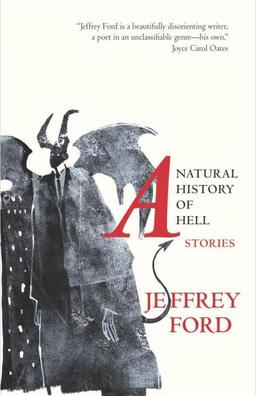 The Barnes & Noble Sci-Fi and Fantasy Blog continues to be a great source of recs for the discerning reader. They had a fine summary of the Best SF and Fantasy of 2015, and their monthly list of the best new books on the shelves is an excellent resource (our most recent look was back in March, when their list included Myke Cole's Javelin Rain and Adrian Selby's Snakewood.)
This week Sam Reader takes a look at seven recent SF and fantasy short story collections, including Kelly Link's Get in Trouble, Joan Aiken's The People in the Castle, and Ken Liu's The Paper Menagerie and Other Stories. His list also includes the latest collection from Jeffrey Ford, whose spectacular story "Exo-Skeleton Town" was one of the most memorable tales in Black Gate 1. Here's Sam's description of A Natural History of Hell: Stories.
Jeffrey Ford is probably writing your dreams. It's the best way to describe his surreal style, which frequently relies on an internal structure and logic to convey images that teeter between odd fantasy and unsettling horror, while remaining impossibly grounded in a tangible reality. A Natural History of Hell (out in July) goes to some odd places, with genre-bending stories about artists trapped on a rocket ship, imaginary serial murderers, and God being torn apart by an angry mob, but it leaves plenty of room for beauty, however dark. It also contains one of my personal favorite stories from last year, "Word Doll," in which children are lured into a world of make-believe. If you're looking for something you haven't seen before, look no further than these 13 stories.

Standout stories: "A Rocket Ship to Hell," "The Blameless."
A Natural History of Hell: Stories will be published by Small Beer Press on July 26, 2016. It is 256 pages, priced at $16 in trade paperback.
See the complete article at the B&N Sci-Fi and Fantasy Blog.