Harry Potter and the Tyranny of Word Count
Harry Potter and the Tyranny of Word Count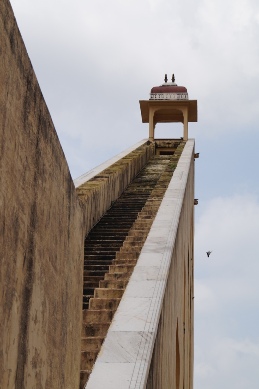 OK I admit it, I put the Harry Potter reference in the title as link bait. Well almost. Take a look at the word counts for each of the Harry Potter books:
The Philosopher's Stone – 76,944
The Chamber of Secrets – 85,141
The Prisoner of Azkaban – 107,253
The Goblet of Fire – 190,637
The Order of the Phoenix – 257,045
The Half-Blood Prince – 168,923
The Deathly Hallows – 198,227
(source)
That's a lot of words, and it illustrates the mountain an author contemplates when we sit down to write a book. Until recently, the length of The Prisoner of Azkaban was pretty much industry standard — 100K words is an economic sweetspot for printing and distribution. Lengths seem to be drifting down of late, because there's no economy of scale for ebooks.
Who knows? Perhaps we'll one day return to the sanity of the 35K-word 1970s pulp?
But thirty-five thousand words is still a lot of words!
So it's natural to look at the project, divide target word count by available days and use that as a measure of progress.
Word count is what NaNoWriMo is about and it's the subject of lots of books promising to boost your daily word count. Rachel Aaron's 2,000 to 10,000 is perhaps best of these, and does contain useful advice about building momentum.
However, word count does not really measure progress. There's two reasons for this.
First, and most obvious, it doesn't take into account editing time. Sure, if you are a perfectionist, then you will never reach the end of your first draft. However, if your first draft is drivel, you will then spend weeks and weeks editing it. You might have managed a gazillion words a day, but your average word count over the life of the project will turn out to be abysmal.
Second, less obvious but far more important, is the fact that each chapter supports all the succeeding chapters.
Even if you've done a lot of planning, your first chapter is also the first time you've really put your boots on the ground of your story world. You have to come up with the look and feel of the world, a sense of how the characters speak, and deal with odd practical problems that might not have been so obvious at the planning stage, e.g. if the character is an innkeeper, how come they can leave their inn to go on a quest? And perhaps we need an NCO character to handle the choreography of the ensemble cast. All that takes time.
Your second chapter? Well that comes easier. And the third.
But then the story grows with the telling, and that means it needs more or different foundations. No, of course you shouldn't go back and tinker, but you still have to make and capture those decisions, establish what's different. Some people make notes. I tend to stop at a third in and do a story edit/rewrite to establish the book's direction.
That's why  I'm happy if I manage 1,000 words a day at the start and an average of 3,000 words a day once I'm underway. Sprinting – 5,000 to 7,000 words a day; that's for the last half. Oh, and if that seems a poor word count, bear in mind that  my text doesn't usually require heavy editing once it's done (see reason #1).
So, track your daily word count if you must, but don't let it rule your creative life.
---
M Harold Page is the sword-wielding author of works such as Swords vs Tanks (Charles Stross: "Holy ****!"). For his take on writing, read Storyteller Tools: Outline from vision to finished novel without losing the magic. (Ken MacLeod: "…very useful in getting from ideas etc to plot and story." Hannu Rajaniemi: "…find myself to coming back to [this] book in the early stages.")