New Treasures: Xenowealth by Tobias S. Buckell
New Treasures: Xenowealth by Tobias S. Buckell
I wasn't actually aware that so many of Tobias S. Buckell's acclaimed novels took place in the same universe until I stumbled on a copy of his collection Xenowealth. That kind of put it all together for me. His Locus-Award nominated first novel Crystal Rain (2006), his Nebula nominee Ragamuffin (2007), Sly Mongoose (2008), and his self-published The Apocalypse Ocean (2012) are all part of a series called The Benevolent Satrapy Universe… also know as the Xenowealth novels.
The Xenowealth novels have been widely acclaimed as high concept space opera, and this collection gathers tales featuring the same setting and characters… including "Manumission," the origin story of Pepper, the dread-locked baddass from Crystal Rain and Ragamuffin, "Placa del Fuego," an extended excerpt from the last novel, Apocalypse Ocean, two new stories written just for this collection, and many others.
Here's the description.
Enjoy this fast-paced ride through a universe that has been many years in the making, accessible to both fans of Buckell's Crystal Rain, Ragamuffin and Sly Mongoose novels as well as first time readers. Xenowealth: A Collection includes stories like:

– The Fish Merchant: a glimpse at what first contact might be like from the perspective of those who will be battered by the fallout and geopolitical posturing. First published in one of science fiction's largest magazines and translated into multiple languages.
– Resistance: what happens when we hand over all our decision-making to algorithms and artificial intelligence? Can we let them vote for us? Should we?
– Necahual: an invading empire finds that not all is as it seems when it lands and gets a lesson about what both past and current occupation means.
– and including Ratcatcher, an all-new Xenowealth story written just for this collection.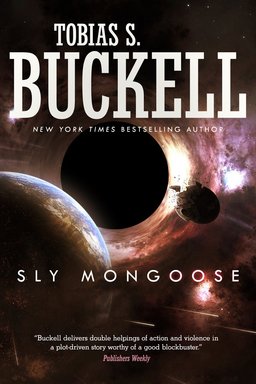 Here's the complete Table of Contents.
"The Fish Merchant" (Science Fiction Age, March 2000)
"Manumission" (Jim Baen's Universe, April 2008)
"Resistance" (Seeds of Change, August 2008)
"A Cold Heart" (Upgraded, September 2014 )
"The Loa"
"Necahual" (So Long Been Dreaming: Postcolonial Science Fiction and Fantasy, May 2004)
"Placa del Fuego" (Clarkesworld, July 2009)
"The Rydr Express" (The New Hero: Volume 2, May 2013)
"Ratcatcher"
How the Xenowealth Came to Be
Our previous coverage of Tobias Buckell includes:
Xenowealth was self-published by Tobias S. Buckell following a successful Kickstarter campaign on October 9, 2015. It is 192 pages, priced at $14.99 in trade paperback and $3.99 for the digital version. The cover is by Jenn Reese, and the interior illustrations are by Steve Lieber. I was lucky enough to find a copy of his collection Xenowealth on the freebie table at the Nebula Awards weekend.
See all of our recent New Treasures here.