Thrilling Pulp Fiction in the Tradition of Lester Dent, Henry Kuttner, L. Ron Hubbard and Mickey Spillane: Jack Ripcord, by Thomas McNulty
Thrilling Pulp Fiction in the Tradition of Lester Dent, Henry Kuttner, L. Ron Hubbard and Mickey Spillane: Jack Ripcord, by Thomas McNulty
Jack Ripcord
By Thomas McNulty
Wounded Outlaw Books (182 pages, $12.95, March 13, 2014)
I've enjoyed every book that Tom McNulty has thus far published. From his Life and Career of Errol Flynn (the best bio of the late actor I've ever read) to Werewolves, his in-depth study of werewolves in myth, legend, literature and film. His westerns, published by Black Horse, are fantastic. Trail of the Burned Man, Wind Rider, and Showdown at Snakebite Creek, to name three, would each make a great film, the kind of western that Burt Kennedy and Budd Boetticher used to make, and starring actors like Randolph Scott and Lee Marvin.
But now, with his latest, Jack Ripcord, McNulty has entered the field of old-school, fantastic, pulp fiction storytelling — and he does so in grand style. This is rip-roaring, high-speed action-adventure, the kind of story that was so popular in the 1920s, 30s and 40s, the kind of stories that Republic Studios used to film as Saturday morning serials… the kind of story that Steven Spielberg should film.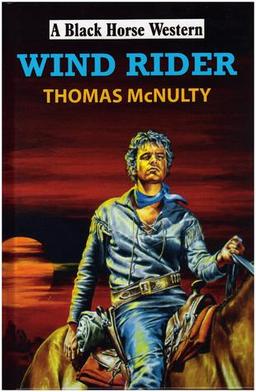 It's fast-paced, filled with "thrills and spills," as they used to say, and boasts a great cast of characters, such as Walter Kozak, a werewolf who can control his transformations, and Trinity St. John, a beauteous and no-nonsense witch. These are members of Team Ripcord — and Jack himself is no slouch, either: he earned his nickname when he was with the U.S. Army's First Parachute Test Corps.
And these characters, as are all McNulty's characters, are fully-realized, flesh and blood, three-dimensional human beings. Larger than life, to be sure, but very real, very ordinary and normal in ways that make them believable, and make them live and breathe and come to life. Set in 1939, McNulty nicely captures the time, place, scent and feel of that pivotal year in one of the most interesting and important decades of the 20th century.
It all starts when a young woman is sacrificed to Kal'thti, an ancient god worshiped by the Order of the Dread Angels — Brothers in the Reich, funded by the Nazis, and controlled by a mysterious figure known as the Dragon. The Nazis are looking for a golden staff called Tapac-Yuri, which once belonged to the god Manco Capac, and the Dragon plans to unleash a demon and other supernatural horrors against the United States and help the Third Reich in their quest for world domination. From the back alleys and streets of Chicago to the jungles of South America, Jack Ripcord and his team battle Nazis, gangsters, zombies, ghouls and black magic in their fight to stop the Dragon, put an end to the Order of the Dread Angels, and strike a blow against Hitler's Germany.
Jack Ripcord is the first in what promises to be an exciting trilogy of adventures in the best traditions of pulp fiction adventure. This is great fun — New Pulp for a new generation! Move over, Indiana Jones… rip-roaring adventure has a new face and a whole new attitude, and his name is Jack Ripcord. Don't miss out on all the fun and danger and excitement, folks!
---
Joe Bonadonna's last article for Black Gate was his review of Andrew P. Weston's Hell Bound.