Rosarium, Diversity, and the Assimilated Cuban's Guide to Quantum Santeria
Rosarium, Diversity, and the Assimilated Cuban's Guide to Quantum Santeria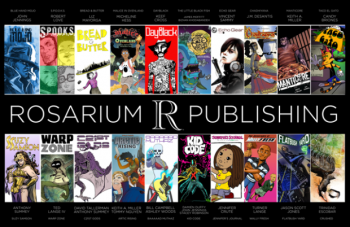 Hello, there!
I just wanted to pop in to tell you about the Indiegogo campaign that Rosarium Publishing is currently running.
From the first two paragraphs of their campaign page:
Rosarium Publishing (distributed through IPG) was started in 2013 with one goal: to bring true diversity to publishing so that the books and comics we enjoy actually reflect the fascinating, multicultural world we truly live in today.

We publish science fiction, crime, steampunk, satire, comics and represent over 40 artists and writers from all over the world.  With the success of this campaign, we will be able to print thousands of books and continue our mission to further our quest for diversity in publishing with the high quality of work you deserve.
I've been VLOGGING about this a bit, as you can see here. But then Carlos Hernandez, author of The Assimilated Cuban's Guide to Quantum Santeria, and I made a RAP (see below), wherein I stretch the increasingly outrageous rhyme, and Carlos MOONWALKS. Among other gruesome entertainments.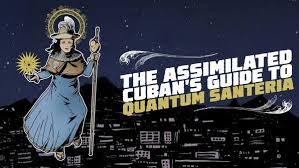 ASCGTQS has been garnering incredible reviews, most recently on Tor.com (calling it "damn refreshing" and extolling its "potent, flexible language") and The Little Red Reviewer ("gorgeous writing, accessible storylines, emotional depths alongside sometimes laugh out loud dialog, Hernandez's prose is marble that's been carved expertly down until the ideal sculpture is revealed").
I myself have written about it at length on my blog here, wherein I expand on the idea of "wholly irreverent holy beauty" that I found in his short stories.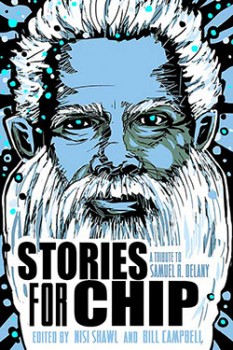 And HERNANDEZ is just ONE of the MANY GENIUSES at Rosarium Publishing!
Look at this anthology, just for example: Stories for Chip: A Tribute to Samuel R. Delany!
This is art we want and need. And the proof is in the pudding: recently, Rosarium received four GLYPH COMICS AWARDS NOMINATIONS for "Best Artist," "Best Cover," and "Best Female Character!" That's some QUALITY PUDDING!
I wanted to let you know about this, because the campaign ends in SIX DAYS! Here's a chance to get in on the action! This is art worthy of action!
So let's all help bring down the lightning–and illuminate the world with diverse books and art!
Oh, and here's the rap.
Well, I say "rap."