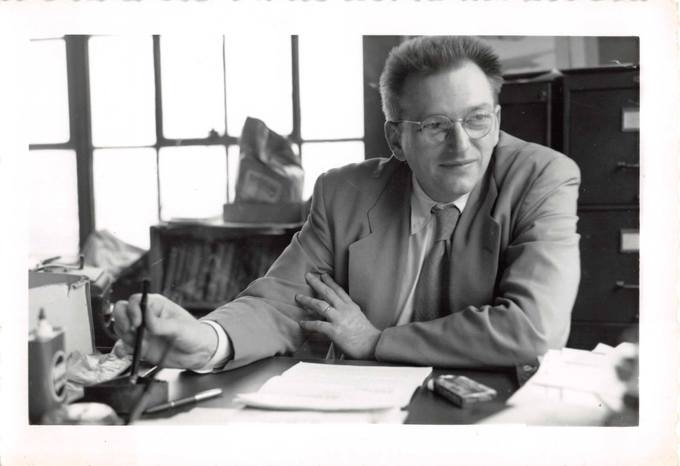 A few weeks ago I talked about Hubert Rogers' Astounding covers, and his fascinating correspondence with Robert A. Heinlein and L. Sprague de Camp.
During one of his trips to visit editor John W. Campbell at Astounding's offices, Rogers took along his camera. Here's one of several shots that Rogers took that day of Campbell at his desk. [Click the image for a bigger version.]
None of the photos are dated, unfortunately, but my guess is that it's sometime in the 1940's. If anyone can pin down a more precise date, I'd love to hear it!