Legendary Pictures to Make Godzilla Vs. Kong
Legendary Pictures to Make Godzilla Vs. Kong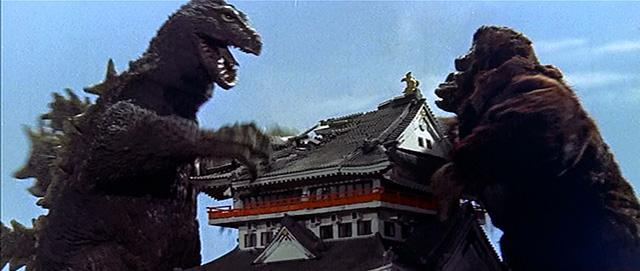 BG blogger emeritus (and part time Hollywood correspondent) Ryan Harvey has slipped us the word that Legendary Pictures, the makers of the 2014 blockbuster Godzilla, has green-lit a trio of sequels featuring the monster-hunting organization Monarch, including a re-make of that tender slice of celluloid heaven, King Kong Vs. Godzilla. Here's part of yesterday's  press release from Warner Bros:
All-powerful monsters become towering heroes for a new generation, revealing a mythology that brings together Godzilla and Legendary's King Kong in an ecosystem of other giant super-species, both classic and new. Monarch, the human organization that uncovered Godzilla in the 2014 film, will expand their mission across multiple releases… The initial trio of films are 2017's Kong: Skull Island; Godzilla 2 in 2018; and then Godzilla Vs Kong, arriving in theaters in 2020… Production on Kong: Skull Island begins October 19th.
The original King Kong Vs. Godzilla was released by Toho Studios in Japan in 1962, and became an instant monster-movie classic. Trust me, it was biblically awesome.
Read all the details at Deadline.