Stephenie Meyer Pens Gender-Swapped Version of Twilight
Stephenie Meyer Pens Gender-Swapped Version of Twilight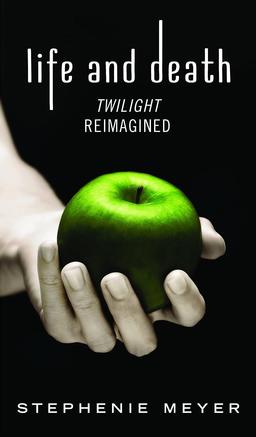 The Twilight Tenth Anniversary edition was released today, ten years after the original novel went on sale, and buyers were very surprised to find that copies came packaged with an entirely new novel by Stephenie Meyer: Life and Death, a gender-flipped version of Twilight. As reported by Entertainment Weekly:
In honor of the 10th anniversary of her best-selling vampire romance, Twilight author Stephenie Meyer has written a 442-page reimagining of the novel that made her a publishing sensation. This time around, she's switched the genders of her protagonists. Yes, it's true. In the new tale titled Life and Death: Twilight Reimagined, Bella Swan is now a boy named Beau (short for Beaufort) and the brooding Edward Cullen is now Edythe…

Meyer explains in her foreword to the anniversary edition of the novel that she decided to go with the gender bending to underscore her position that Bella isn't a "damsel in distress" as certain critics have charged. Rather, the author insists, the character is a "human in distress," or as Meyer calls her, "a normal human being surrounded on all sides by people who are basically superheroes and supervillains." Meyer also takes issue with the criticism that Bella was "too consumed with her love interest, as if that's somehow just a girl thing." The author mentions, too, that Beau is "more OCD" than Bella was and that he's "totally missing the chip Bella carries around on her shoulder all the time."

Meyer says writing the piece was "fun, but also really fast and easy." According to the foreword, the rewrite allowed her to correct some errors that always bothered her and to re-edit the piece for grammar and word choice issues. She also altered some elements of the mythology for consistency.
The Twilight Tenth Anniversary/Life and Death Dual Edition was published by Little, Brown Books for Young Readers on October 6, 2015. It is 752 pages, priced at $21.99 in hardcover and $12.99 for the digital edition.