Vintage Treasures: The Dubric Bryerly Mysteries by Tamara Siler Jones
Vintage Treasures: The Dubric Bryerly Mysteries by Tamara Siler Jones
There's really nothing quite like Tamara Siler Jones' Dubric Bryerly Mysteries out there today.
They were a fascinating mix of fantasy, forensics, and crime thriller involving the head of security at Castle Faldorrah, Dubric Byerly, who is cursed to be haunted by the ghosts of those whose deaths demand justice. Three volumes were published: Ghost in the Snow (2004), Threads of Malice (2005), and Valley of the Soul (2006), all by Bantam Spectra. Ghost won the Compton Crook Award, given out at Balticon every year for Best First Novel. All three have great covers by Les Edwards.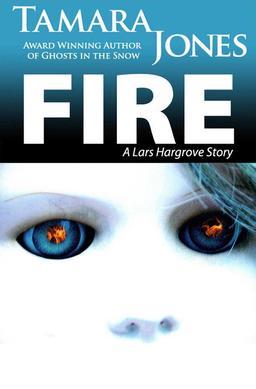 There were no more novels in the series after Valley of the Soul, but Jones released a 30-page companion tale featuring Lars Hargrove and his first case, Fire – A Lars Hargrove Story, in 2010.
Here's the description for Ghosts in the Snow:
Where does the fever of illusion stop… and the cold truth begin?

This unique debut thriller combines forensics, fantasy, and edge-of-your-seat suspense like never before. In a world where sorcery is illegal, someone is murdering young women in ways that defy all reason — and all detection. Only one man knows how to track such an untraceable killer, a man called to deliver justice by an onslaught of… Ghosts in the Snow.

For Dubric Bryerly, head of security at Castle Faldorrah, saving lives has become a matter of saving his sanity. A silent killer is afoot, savagely mutilating servant girls and leaving behind no clues and no witnesses — except the gruesome ghosts of the victims. Ghosts that only Dubric can see.

Caught in the eye of the grisly storm is Nella, a linen maid working to free herself from a dark past — if she can survive an invisible killer's rampage. But with the death toll rising and Nella under the protective wing of a man who may be a prime suspect, Dubric must resort to unconventional methods. With the future of Faldorrah and countless lives at stake, including his own, he can't afford to be wrong. And if he's right, the entire kingdom could be thrust into war.
The reviews for the first volume were very strong. Over at my old website, SF Site, Hank Luttrell was very impressed:
This fantastic murder mystery is nonetheless a strictly constructed who-done-it; it plays by the rules. There are precious few clues, but all the information available to the characters is also available to the reader… Dubric Bryerly is an older guy, a veteran of the wars that diminished the evil affect of magic on his world, and head of security for his castle. His assistants range in age from very young to gristled. The victims are from the laboring young women of the castle's staff.

The diversity of this cast of characters is effective and appealing. Too many fantasy novels focus on only young, noble characters. Having an older, experienced hand in the mix is credible, and the detailed depictions of the working class commoners providing the day to day support for the castle's nobles is gritty and realistic.

So I suggest you remember these names: Tamara Siler Jones, and her character, psychic/forensic investigator Dubric Bryerly. I think we will be looking forward to hearing a lot more from both of them.
The adventure continued in Threads of Malice:
One by one, young men in the kingdom's outer reaches are vanishing into the dark. So far, two bodies have washed up on the local riverbank. But Dubric Byerly, head of security at Castle Faldorrah, soon realizes there are countless more victims… for it's his curse to be forever haunted by the ghosts of those whose deaths demand justice.

The latest to vanish is Braoin, a seventeen-year-old painter whose mother came to Dubric's aid when he most needed it. All Dubric knows is that the boy is still alive. But time is running out, and it isn't only Braoin's life hanging in the balance. If Dubric can't untangle the twisted web of clues and lies and find his way to the killer, one of his own pages will be the next to die.…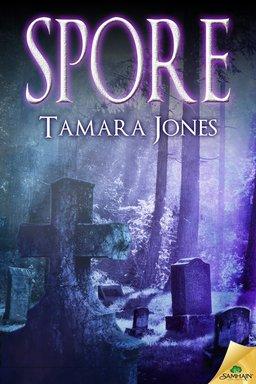 And in Valley of the Soul:
In the mage wars, Dubric Byerly risked his life – and sacrificed the woman he loved – to catch magic's darkest killers. Those battles are long over – and the monsters Dubric hunts these days are nothing more than men. Until now. A recent string of grisly crimes has Dubric and his pages scouring the countryside for clues that hint at the worst: that history's most murderous mage has come to Faldorrah.

As Dubric's hunt leads from secrets locked behind sanatorium walls to a hidden cache of souls preserved in fluid, other lives are shaken: a young woman given a power she doesn't want, a young man inheriting a legacy he can't understand, and a father fighting for his memory of a daughter who may already be lost. In the hardscrabble village of Quarry Run, the dark ghosts of the past have come calling – and the battle for the future begins….
All three novels were published by Bantam Spectra, Ghosts in the Snow is 466 pages, plus a 20-page preview of Threads of Malice; Threads of Malice is 497, plus a 14-page preview for the next book, and Valley of the Soul is 453 pages. All three were originally priced at $6.99, and all three are currently still in print.
The cover to the first volume is credited to Les Edwards, and the next two to Edward Miller (Les Edwards' pseudonym.)
Digital editions of all three novels were released for the first time late last year.
Today Jones writes horror thrillers under the name Tamara Jones; her first full-length novel since Valley of the Soul, Spore, will be released in June. Her website is here.
See all of our recent Vintage Treasures here.