Goth Chick News: How Much for the Party Coffin?
Goth Chick News: How Much for the Party Coffin?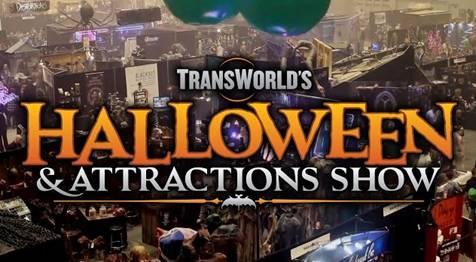 For the fifteenth year, Transworld invited Black Gate back to cover one of the largest horror industry trade expos in the US; the Halloween and Attractions Show ("HAA") in St. Louis, MO.
If you've ever wondered where the movie special effects guys go when they aren't slinging gore for the latest scream-fest, then I can safely report that I know – they're cooking up crazy makeup, animatronics and other visual gross-outs for the professional haunt industry.
The HAA is a "trade only" event, meaning the general public isn't invited, but that didn't stop a perpetual crowd from standing around outside the main entrance to the America's Convention Center in order to get a glimpse of the attendees.
And as always, there is quite a lot to glimpse.
Over 250 exhibitors, some with what were essentially full-scale, mobile attractions, filled the cavernous convention space displaying everything from fog machines (with realistic "scents" – let's just say yuck right here) to audio backgrounds and latex makeup elements to $15K+ robotic effects. As one attendee put it, "This is Christmas in March for everyone in the horror industry."
[Click on the images for bigger pics.]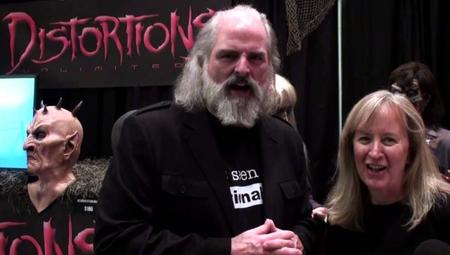 Ed and Marsha Edmunds
We saw a guy from Stan Winston Studios, the original designers of the Predator suit for 20th Century Fox, Ed and Marsha Edmunds from Distortions Unlimited (Travel Channel's Making Monsters) and of course one of our perpetual favorites, the Asylum Coffin Company – handcrafters of the finest, naturally aged wood, toe-pincher coffins in the industry (available for rent or purchase).
There were guys who made synthetic spray dirt (for the "just out of the grave" appearance), a company that specialized in a dozen or more types of fake blood, corpse companies, bone companies, companies who produce disturbingly accurate body parts and companies who made latex prosthesis so realistic they would give a Mudder Museum employee nightmares.
Black Gate photog Chris Z and I had a chance to catch up with what are now old friends, like John Weisgerber, founder of The Gemini Company, a New Jersey sculpture studio that specializes in the design, sculpting, molding and casting of museum quality sideshow replicas. John is the artist responsible for my most treasured mantelpiece adornment, a shrunken head under glass.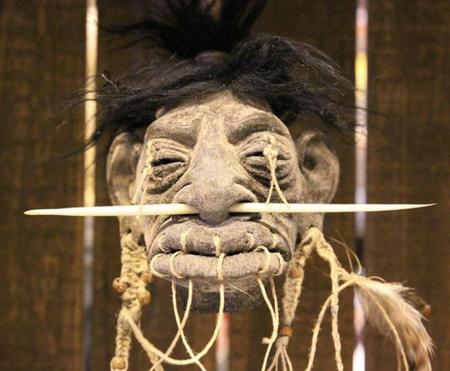 The Gemini Company
Of course I couldn't miss an opportunity to go full on fan-girl with my favorite goth boy-band crush, Ed Douglas from the musical group Midnight Syndicate. Ed was the subject of my first professional interview for Black Gate and we haven't run into him since last summer, due to his latest project. Midnight Syndicate is just off a series of wildly successful live shows at Cedar Point's 2014 HalloWeekends event and hinted at something even bigger in 2015.
Could it be another movie soundtrack? Another gig at the Playboy mansion's annual Halloween bash or a full scale tour? Apparently even we will have to wait to find out (Chris Z is hoping it's the Playboy mansion again, no surprise there).
And then there's Patrick Voss, owner and creative director of VFX Creative, the genius behind the life-sized, zombie attack puppets – always an entertaining show favorite. However, this year Patrick came up with something even more awesome.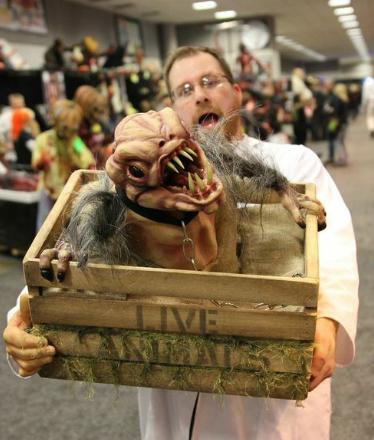 For lack of a better term, we'll call it "Creature in a Box."
The puppetry concept is still the same. The person carrying the box has their right hand in the back of the crate, manipulating the creature inside, while a perfectly realistic fake hand is gripping the crate from the outside. The effect which can be a baby dino, a worm-like monster or an enormous rat is unsettling to say the least. With the upcoming release of Jurassic World, I predict Universal Studios will be placing a very large order for the baby velociraptors…
But of course there is ample opportunity to meet a plethora of new friends as well.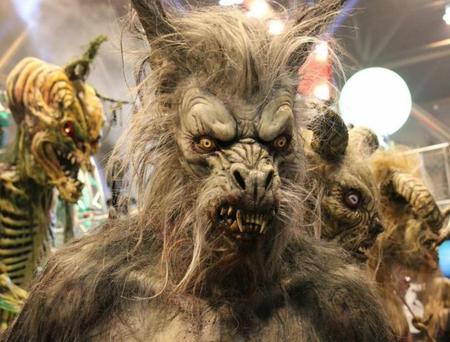 Chris and I, okay mostly me, loitered for some time considering the possibilities of the Party Coffin.
With a company tag line of "Party Till You Drop," the Party Coffin Company has created a line of high quality coffins, custom designed to provide superior viewing with their built in 32in flat screen TV in the lid of the coffin. Complete with the bluetooth technology, your iPod, iPhone or any bluetooth device will quickly and easily connect for enjoying all your media. The coffins also contain a cooler capacity of six cases and a mini bar mounted in the lid beside the telly.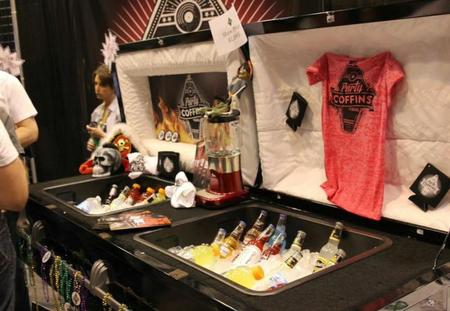 Of course I had to ask that, considering the financial investment, would I ultimately be able to "take my party coffin with me?" (i.e. be buried in it). The gentlemen manning the booth twitched a little and suggested maybe a rental option would be better suited to my needs, and yes, the coffins are available to rent for those most special of special events.
If for no other reason than the sheer entertainment value, do like their Facebook page.
We also ran into the proprietor of an abandon, honest-to-goodness coffin factory in Elgin, IL in the west suburbs of Chicago. Now home to Evil Intentions during the Halloween season, the coffin factory's current owner Mike Fitzpatrick was at the HAA getting some new ideas for scaring the snot out of his guests this fall. However, what "Fitz" is up to this time of year is even more interesting.
The abandon coffin factory is welcoming paranormal investigators.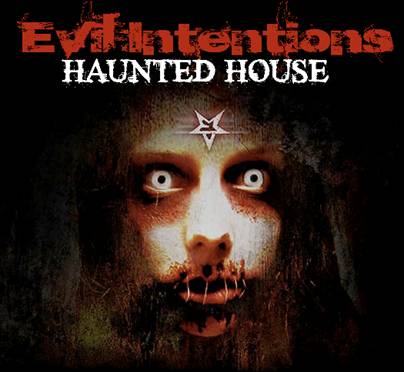 This overnight event takes visitors into the depths of the decrepit building, where they will learn the true paranormal history of the factory and have the opportunity to conduct investigations in reported paranormal hotspots.
Constructed over 70 years ago, the Elgin Metal Coffin Factory building has been home to toxic chemical spills, disappearances, and even reported occult activities as well as a documented murder. "We're already known as one of the most intense haunted attractions in the area, but there are countless stories from our crew, visitors, and previous tenants about actual paranormal encounters they've had that guests don't know about," Fitz told us. He then graciously invited us to drop by some night.
We did, and we're going to tell you all about what happened in the abandon coffin factory in next week's post – what could possibly go wrong?
Want to feel like you got a look inside the HAA right along with us? Check out the promotional YouTube video walk through.