Future Treasures: The Silence by Tim Lebbon
Future Treasures: The Silence by Tim Lebbon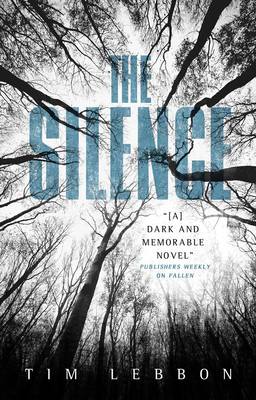 Tim Lebbon's novels include the post-apocalyptic fantasy Echo City, and the dark fantasy Noreela series (Dusk, Fallen, The Island). He won the Bram Stoker Award in 2001 for his short story "Reconstructing Amy," and Dusk won the British Fantasy Society's August Derleth Award for best novel of the year in 2007. He had a bestseller in 2007 for his novelization of 30 Days of Night.
His latest is an end-of-the-world thriller featuring a horror born deep in the heart of the Earth…
The End of our world. The beginning of another.

In the darkness of an underround cave system, blind creatures hunt by sound. Then there is light, there are voices, and they feed… swarming from their prison, the creatures thrive and destroy. To scream, even to whisper, is to summon death. As the hordes lay waste to Europe, a girl watches to see if they will cross the sea. Deaf for many years, she knows how to live in silence; now, it is her family's only chance of survival. To leave their home, to shun others, to find a remote haven where they can sit out the plague. But will it ever end? And what kind of world will be left?
We last covered Tim Lebbon with his 2014 novel Coldbrook.
The Silence will be published by Titan Books on April 14, 2015. It is 361 pages, priced at $14.95 in trade paperback and $9.99 for the digital edition.