Muider Castle in The Netherlands
Muider Castle in The Netherlands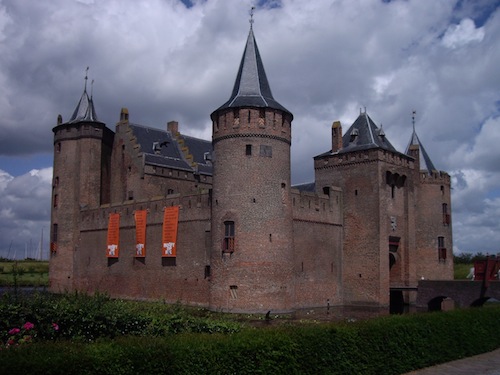 While many people go to Amsterdam to get baked and stare at Van Gogh paintings, the area around the city has a lot to offer, including one of the most visited castles in The Netherlands.
A twenty-minute bus ride from Amstel station takes you to the little port of Muiden, and from there it's a pleasant walk through a park and along the coast to Muiderslot, a picturesque little castle by the sea.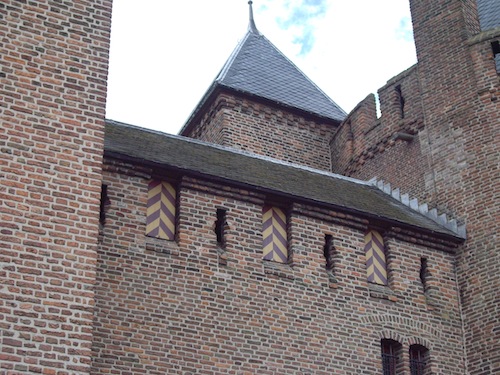 Muiderslot ("Rivermouth Castle") was built by Count Floris V in 1280 to control the mouth of the river Vecht, which was the main shipping channel to the important port of Utrecht. Floris was able to enjoy the wealth this brought until 1296, when he was taken by political rivals and imprisoned in his own castle. The leader of the conspiracy was Lord Gerard van Velsen, who claimed Floris had attacked his wife. When Floris tried to escape, van Velsen stabbed him twenty times. Van Velsen was put on trial and sentenced to death by being quartered.
The following year Willem van Mechelen, Archbishop of Utrecht, took the castle for his own. In 1300, the castle was recorded as a ruin, but it is unclear if this was done when van Mechelen took it or during a fight with the archbishops many rivals.
Sometime between 1370 and 1386 the castle was rebuilt by Albert I, Duke of Bavaria, using the same plan.
The castle has been well restored and has several rooms recreated as they would have looked in the seventeenth century. There's an armory, battlements, and a lovely little dungeon.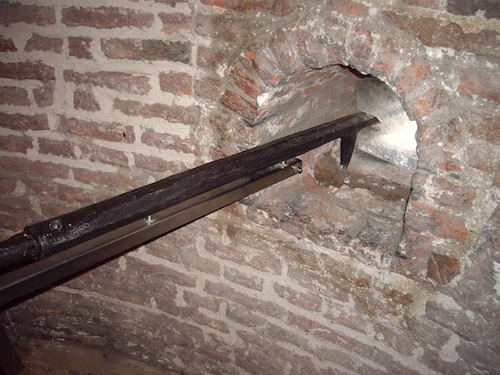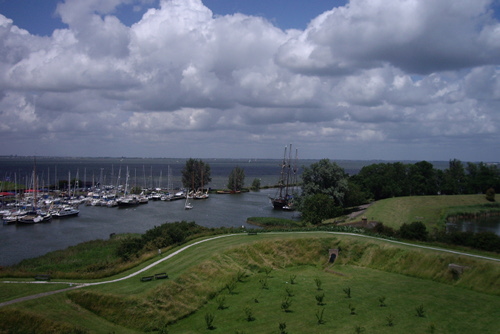 All photos copyright Sean McLachlan unless otherwise noted (more below, keep on scrolling!).
Sean McLachlan is a freelance travel and history writer. He is the author of the historical fantasy novel A Fine Likeness, set in Civil War Missouri, and several other titles. His most recent novel, Trench Raiders, takes place in the opening weeks of World War One. His historical fantasy novella The Quintessence of Absence, was published by Black Gate. Find out more about him on his blog and Amazon author's page.