Goth Chick News Reviews: The Sword of Michael – Authored by an Exorcist
Goth Chick News Reviews: The Sword of Michael – Authored by an Exorcist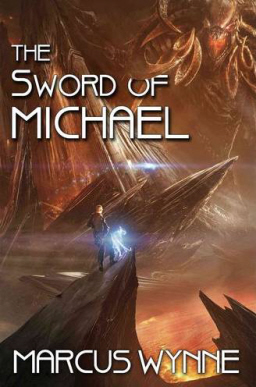 When a publicist contacts me in October to see if I'd like to review a new novel with demons and zombies, written by an exorcist, I think two things. First – monsters? Perfect timing; it is October after all. And second – do exorcists actually have publicists?
The answer apparently is yes, and good ones at that.
The publicists are none other than our friends over at Wunderkind PR, who have always been excellent sources of Goth Chick News material. The novel in question is The Sword of Michael, book one in a new contemporary fantasy saga. And the author is Marcus Wynne, a trained depossessionist.
To be honest, I wasn't sure where to look first. The book certainly caught my attention, as the Wunderkind team knew it would. But as a devotee of such things, it was the word depossessionist which drew my attention immediately, as I had never heard the term before. What I learned was this:
Depossession is the act of exorcising attached discarnate human spirits and nonhuman spirits, allegedly attached to living people, causing a host of physical, mental, and emotional ills. Various types of depossession are practiced throughout the world and are different from exorcisms which refer to demonic possession.
Okay, click "add to dictionary" on the word depossession — now I'm extremely interested. But before we explore Marcus Wynne and his fascinating vocation, let's start with a look at his book, The Sword of Michael.
Shaman-warrior Marius Winter fights evil every day.

He's got the best for back-up: a special operations soldier to watch his back, a Wiccan priestess for a girlfriend and a drop-dead gorgeous biker babe who just happens to be the shamanic equivalent of the CIA… and that's not even counting his spirit allies like Burt, a spirit raven who channels an old Jewish bookie from the Bronx.

He needs them all in a fight against a powerful sorcerer sent by the Ruler of Hell, Belial, (aka Lucifer). In the battle to rescue the souls of his friends and lover, he must storm the gates of the underworld and fight through the Seven Demi-Demons of Hell to the deepest dungeons – where Belial dwells.
Full disclosure, I've only just started The Sword of Michael, but I must say I truly appreciated the zombie-offing which opened the tale, and the wry sense of humor already displayed by Marius, the story's narrator.
Time will tell, but The Sword of Michael seems like a whole lot of over-vs-underworld-type action that is engaging without taking itself too seriously.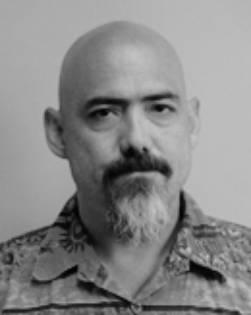 Which speaks volumes when we get back to the-author-gets-rid-of-demons thing. My feeling is that such individuals are generally pretty serious.
The folks at Wunderkind told me Wynne is a military and law enforcement veteran who served with the Federal Air Marshal Program. He also happens to be a consultant and an experienced counter-terrorist operator.
Of course, this is all in addition to being a practicing depossessionist.
Wait. What?
Apparently, Wynne's life was thrown into chaos when he was diagnosed with cancer and subsequently died during the eighth of his nine major surgeries.
Yes, dying would definitely throw one's life into chaos.
Following a classic "near death experience," Wynne returned to fulfill a new mission as a healer. After intensive training with the foremost practitioner of shamanic depossession in the country, Betsy Bergstrom, Marcus ventured into an extended apprenticeship that involved him in over one-thousand depossessions all over the country.
His publicist goes on to explain that The Sword of Michael is the first time Wynne has ever commented publicly about his life in the two worlds of counter-terrorism and spiritual depossession; meaning this novel is "technically accurate" for both fields.
Clearly, this calls for an extensive, in-depth, GCN interview which we will undertake as soon as possible. But for now, check out the technically-accurate, demon-stomping joy ride that is The Sword of Michael, available in print and e-versions on November 4th.
---
Have a question or comment (and how could you not)? Post it here or drop a line to sue@blackgate.com.